Red, White And Boom Illinois/Iowa Fireworks Show Canceled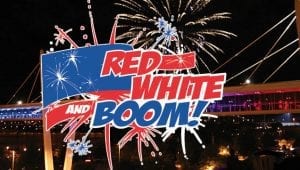 There won't be any bi-state fireworks along the river this year.
The annual Red, White and Boom fireworks display in downtown Davenport and Rock Island has been canceled due to concerns and regulations tied in with the covid-19 pandemic.
The date for next year's event has been set for July 3, 2021.
According to the event's facebook, "Red, White and Boom always has been a bi-state event, and in the spirit of regionalism, we felt it was the right thing to do to move the event to a time when both states can participate."