QuadCities.com – Top 30 Stories Of 2019 (#30 – #21)
It's almost the end of the year, and it's time for everyone to flashback on the past 300-plus days, and we at QuadCities.com are right there with you. We're taking a glance in the rearview at the past 365 to run down the top 30 stories of the year for our site! Of course, since we cover entertainment, sports, and features, that's all we've got going on here. For stories on the flood, politics, crime and such, please feel free to check out our news media partners at KWQC-TV6.
For the criteria on how we picked the stories, check out my column on the countdown. As always, it's interesting and cool to note that many of the stories on this list were breaking stories you saw first here on QuadCities.com!
We're counting down the top 30 stories of the year, 10 each day, leading up to the new year. And, without any further ado, here's today's part of the countdown . . .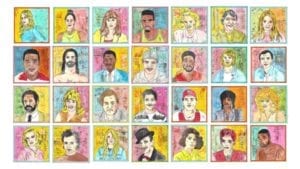 30.) Jon Burns celebrates Quad-Cities icons in his artwork: Originally conceptualized as a mural of famous Quad-Citians born-and-raised to replace the beat up one across from the library in downtown Rock Island, Jon Burns' Q-C Icons series became an iconic fixture across social media and the area arts scene in 2019, leading to Burns undertaking a second series, Portraits For Choice, to help raise money for NARAL (National Association for the Repeal of Abortion Laws). Burns' portraits ended up becoming a regular feature on QuadCities.com, a book and a solo exhibit at DeSoto Studio in Rock Island for the month of August 2019, and, hopefully, in the new year, Burns' original vision will come to fruition and we'll see his colorful portraits of famous Quad-Cities natives across the landscapes of downtown Rock Island buildings.
https://www.quadcities.com/category/columns/qc-icons/
https://www.quadcities.com/articles/entertainment/jon-burns-brings-iconic-imagery-to-desoto-studio/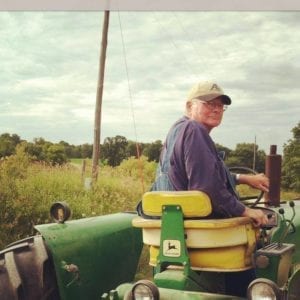 29.) Fans flock to help Marv after accident: In August, Marvin Franzen, the genial chap in the farmer's hat and overalls who has charmed visitors to Codfish Hollow Barnstormers while trolleying them from the parking lot to the barn on his tractor, crashed the vehicle and suffered two broken arms and a broken pelvis. What happened next was one of the most heartwarming stories to break from tragedy all year, as hundreds of Codfish fans, friends and family stepped up to help out Marv with a sustained effort of personal help and fundraising that continues to this day as he remains on the recovery trail. To join in and donate to Marv's Go Fund Me, click on the links below.
https://www.quadcities.com/articles/local/fans-flock-to-help-codfish-hollow-icon-marv-after-accident/
https://www.quadcities.com/articles/local/marv-on-the-recovery-trail-gofundme-still-open-for-help/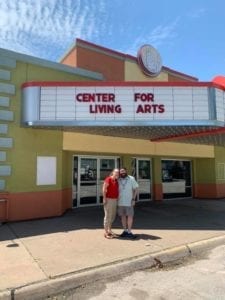 28.) Center For The Living Arts takes over the Establishment Theater: The Establishment Theater has a new tenant — and it's one that's familiar to the downtown Rock Island District. The Center for Living Arts, run by Dino and Tina Hayz at their former home on 4th Avenue in downtown Rock Island for the past 13 years, announced they would be spending their 14th and subsequent years at the Establishment Theater, 220 19th Street. The Center took over the spot from Comedy Sportz, which had been the place's tenant for the past nine years before moving on. Dino announced the move on his facebook page, posting, "So… we were going to wait and make this a surprise on the Center's 13th Anniversary next week, but little birds having been singing their songs. We have acquired a new theatre! We will finish up the summer in our original building, but fall classes will be held here at the old Establishment Theatre! Don't worry, we're still keeping the old place for the time being! Here's to season 14 and many more to come!!" The move makes perfect sense, incorporating an already existing theater troupe, and one already centered in the District with a long history there, into a building which is outfitted to accommodate theatrical productions and events, and so far it's been a smash for the new tenants.
https://www.quadcities.com/articles/entertainment/center-for-living-arts-moving-into-establishment-space/
https://www.quadcities.com/articles/entertainment/center-for-living-arts-moving-into-establishment-space/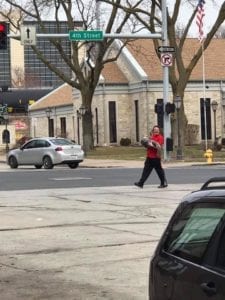 27.) Catfish Guy Goes Viral: Sometime back in March, as the Quad-Cities was inundated by floodwaters throughout the spring, a man was photographed walking through downtown Davenport with a giant catfish. I turned that picture into a meme for our QuadCities.com Facebook page. That meme, and many others by us and various other folks, ended up leading to "the noodling seen around the world," as Pete Robinson became that most unlikely of international celebrities, "Catfish Guy." For a month or two this past spring, Robinson had a whirlwind local celebrity, but, as often happens with viral fame, as the flood waters receded, so did Robinson's stardom. Still, when the story of the Flood of 2019 is told in years to come, there will undoubtedly be a point in conversation when people add, "Hey, remember Catfish Guy?" Now, some may be surprised this story, given its short-lived ubiquity, and the fact that we had a hand in making it go viral, isn't higher on this list. But, while Catfish Guy was everywhere for about five or six weeks, the story faded fast, and didn't really have any cultural impact beyond being a curious conversation starter during the tail end of the flood. It was certainly a fun story though, and Robinson is an interesting character.
https://www.quadcities.com/shows/qcuncut/qc-uncut-pete-qc-fish-guy-robinson-april-4th-2019/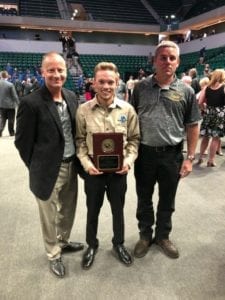 26.) Carter Hagen Wins National Apprentice Competition: The Plumbers and Pipefitters Local Union 25 in Rock Island regularly encourages apprentices to "Be Your Best Self." In the union, it's more than a slogan — it's a way of doing business. And one plumbing apprentice in particular is living up to the motto. Carter Hagen, fifth-year plumbing apprentice,  gained international attention during the United Association's annual International Apprentice Contest in Ann Arbor, Michigan in September. Hagen competed against 32 of the top apprentices from across the United States, Canada and Australia to become the plumbing division champion, marking the first time a Local Union 25 apprentice has won the prestigious honor since the 1960s. "Carter is an incredibly talented guy, but he was also up against some of the best people in his field," said Chuck McKnight, Local 25 training coordinator. "He was constantly at the training center talking to instructors and working on his technique. He really went above and beyond to succeed, and we're extremely proud of his efforts."
https://www.quadcities.com/articles/business/local-union-25-boasts-best-plumbing-apprentice-in-national-competition/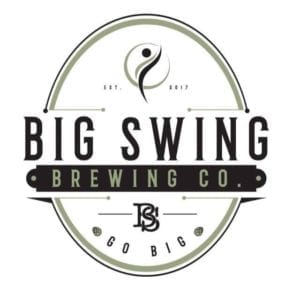 25.) Big Swing Resurrects Blue Cat Spot In The District: After the demise of the beloved Blue Cat Brew Pub, one of the first of its kind in the Quad-Cities, anticipation was high for the restaurant and brew pub to replace it, and people were rewarded with The Big Swing, which boasted a great menu and selection of brews, while maintaining the cozy atmosphere of its predecessor, and many of its staff. We look forward to the Big Swing enjoying as lengthy a run as its precursor restaurant and pub. https://www.quadcities.com/articles/cities/rock-island/big-swing-swinging-into-rock-island-in-march/
https://www.quadcities.com/articles/entertainment/big-swing-goes-big-to-rock-downtown-rock-island-today/
24.) Wake Brewing wakes up Downtown Rock Island with brews and metal: In the midst of the downtown Rock Island curve uptown, one of the biggest success stories on the local entertainment scene over the last two years has been Wake Brewing, which has thrived by being unique in an ever-increasing field of area brew pubs. With its metal-tastic shows and vibe, cool food truck days, the Homebrew Festiv-Ale, collaborations with local bands like Closet Witch and the chill of Wax Wednesdays and more, Wake has woken up a part of the city, and Quad-Cities, which had been not just dormant, but dead, for quite some time, and done so with a style all its own. https://www.quadcities.com/articles/entertainment/wake-brewing-celebrates-two-year-anniversary/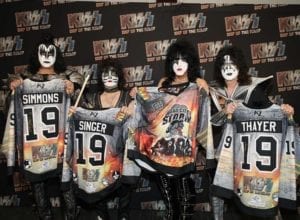 23.) Quad City Storm gets a KISS from national media with band collaboration: As the farewell tour for the legendary KISS exploded across the country, local hockey team the Quad City Storm teamed up with the rockers to raise over $30,000 for the USO! The team worked together with the band to create signature KISS Storm jerseys, which the team auctioned off at KISS night March 9 at the TaxSlayer Center, along with some specially autographed jerseys signed by the members of KISS. The story of the jerseys and the event ended up going national, as media across the country picked up the tale of the band's charitable excursion with the local hockey squad.
https://www.quadcities.com/columns/qc-scene/kiss-night-at-the-q-c-storm/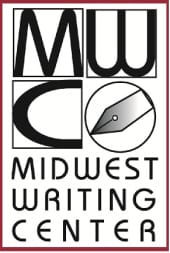 22.) Midwest Writing Center celebrates its 40th birthday: It was hard to know where to slot this story, given that it's more of a lifetime achievement award than one distinct to this year alone, but this spot felt right, giving the MWC the recognition it deserves for its longevity while also giving it credit for its lasting appeal.
https://www.quadcities.com/columns/whats-the-good-news/whats-the-good-news-for-october/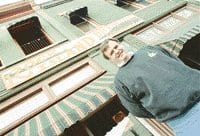 21.) RIBCO Celebrates Its 40th Birthday: Another icon celebrating its 40th, RIBCO has certainly aged well, like its owner, Terry Tilka. Tilka's club remains the anchor for the Rock Island downtown, continuing to set the bar for bars in the Quad-Cities with its terrific local music slate, superb selection of beverages, one-of-a-kind atmosphere and Tilka's commitment to high standards. Clubs in the area come and go, and thousands of them have over the last four decades, but there's always RIBCO, and it's always RIBCO, which is really some of the highest praise you could confer upon a club. A Quad-Cities institution and one of the places that makes the area unique and fantastic.
https://www.quadcities.com/columns/seanleary/here-are-the-real-entrepreneurs-you-should-be-keeping-up-with/
https://www.quadcities.com/shows/qcuncut/qc-uncut-terry-tilka-owner-of-ribco-march-14th-2019/
COMING TOMORROW: Stories 20-11