Looking For The Best Selfie Backdrop? Here Are The Top Quad-Cities Instagram Hotspots (List #1)
Everybody loves a good Instagram wall — a great spot to use as a backdrop for your selfies and pictures — and there are some right here in the Quad-Cities. Here are six top spots to make your Instagram pop.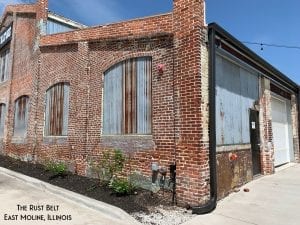 Rust Belt – East Moline, Illinois – This spot provides an industrial and bright look with its rock star brick and sheet metal window treatment.
Faithful Pilot – LeClaire, Iowa – This multicolored wall screams for a '70s/'80s retro shoot. The muted colors are choice.
Fred & Ethel's – Rock Island, Illinois – This pocket park's murals at a one of a kind business in the Quad Cities make this a unique spot for your next Instagram shoot.
Fred & Ethel's – Rock Island, Illinois – Make it a two for one by walking behind Fred & Ethel's to reveal this hidden gem! You won't see anything like this in the area.
River House – Moline, Illinois – This is classic Americana and perfect to throw it back to a simpler time.
Downtown Davenport – Davenport, Iowa – You won't find a better spot for good vibes and positivity than this spot located under a train bridge right around the corner from Red Band.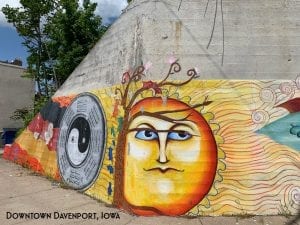 Find them all and as always, tag QuadCities.com in your photo — @quadcitiescom, #quadcitiesusa! We would love to see your beautiful faces!
We will reveal more local spots next week!
Until next time…