Looking For Positive News In Illinois And Iowa? Here's The Good News For October!
We all need a little good news sometimes.
That's why, once a month, QuadCities.com teams up with KWQC-TV6's "Paula Sands Live" for What's The Good News? It's a rundown of some of the positive things going on in and around our community.
Here's the good news for this month!
Local Ghosthunters' Show Hits Top 5 On Netflix
28 Days Haunted, featuring local ghost hunter Aaron Thompson and his team, who were formerly featured on QuadCities.com, is in the top five among all Netflix shows this week!
The show's creator posted the following on social media:
73.4 million Netflix subscribers in the U.S. 17 million in the UK. 223 million globally. Not counting shared passwords. And our new show #28DaysHaunted has charted in the Top 10 in the US & UK, and Top 20 globally. That seems like a lot of eyeballs. Fingers crossed for continued success but this is a nice start.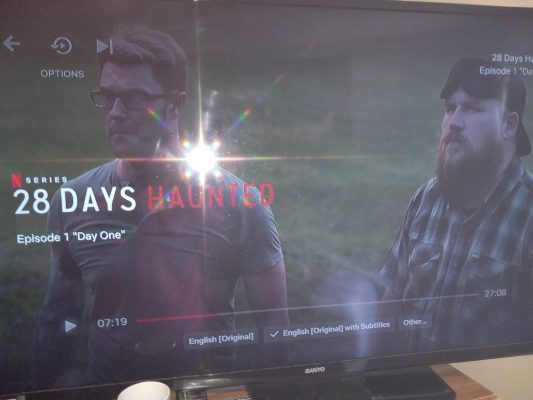 United Township's freshman Rubi Tapia-Macias wins WB6 Cross Country championship and conference MVP honors
2003 was the last time when a girl from United Township High School won the Western Big 6 individual title in Cross Country. This year Rubi Tapia-Macias, a UT freshman, broke that spell and was also named MVP at the conference meet.
Born and raised in the Quad Cities, Tapia-Macias started playing soccer and running when she was in elementary school.
"I started running when I was 9 with the Girls on the run GOTR," she said.
Although soccer is something she greatly enjoys, running was what won her this prestigious title in the WB6. This year's Western Big 6 Conference cross-country meet was the first ever for Tapia-Macias and she definitely showed she is a force to be reckoned with. Not only did she set her personal record of 18:06.2 finishing as WB6 girl's champion, but also she was named girls MVP.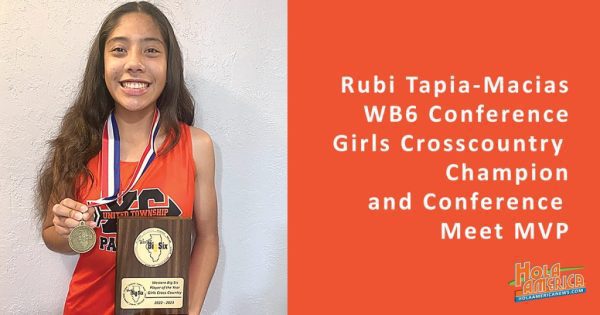 "I won the Western Big 6 title," Tapia-Macias said. "it's 8 schools competing in this cross country meet and I got first as a freshman when I'm competing against all grades including seniors."
For the final two laps of her run, she was side by side with another student, but Tapia-Macias made a final push and won the conference by 3.2 seconds.
"Winning this title made me feel scared, and nervous because I was interviewed and got a lot of attention when I'm so shy and not used to being the center of attention," the UT freshman shared her feelings.. "But in the end, it also made me realiza that I'm more capable of something I never thought I could."
Rock Island Students Stay Engaged During Fall Break
More than 100 students participated in Spring Forward's Fall Intersession Camps!
The camps were offered to any student in the district in grades 1st through 6th at no cost to them. During the first week of Fall Intersession (Oct. 3-Oct.7), students were able to choose between four fun, hands-on camps.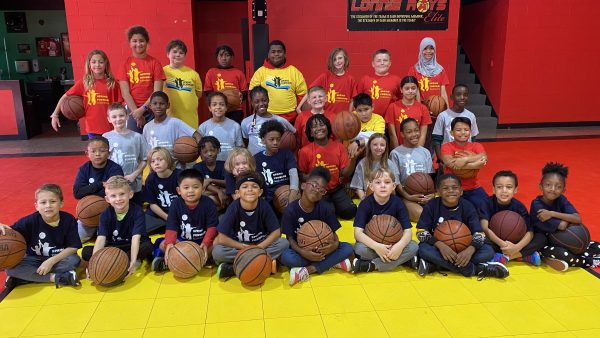 They could learn art with the Figge Art Museum, science and nature with the Putnam Museum and Nahant Marsh Education Center, or Basketball and Swimming with Rock Island Parks & Recreation.
This was a great opportunity for students to still be engaged over fall break and have fun doing so!
Moline Company Featured In Wall Street Journal
Local company Wild Cherry Spoon Co. was recently featured in last Saturday's Wall Street Journal – Off Duty, part of the Wall Street Journal Weekend edition. The article featured a kitchen utensil known as a Spurtle, which is a utensil used for porridge/flat oatcakes in Scotland.
CEO, Tim McGuire, 33, said "We were very excited to bring large international exposure not just to our products, but to the Quad Cities region as a whole. This incredible opportunity has already had a significant impact on our sales but we expect will have an even longer-term positive impact on our company. We've already seen an increase in interest among stockists, stores who carry our brand, and expect that this will have a positive impact on both our short-term Q4 hiring needs and our long-term growth."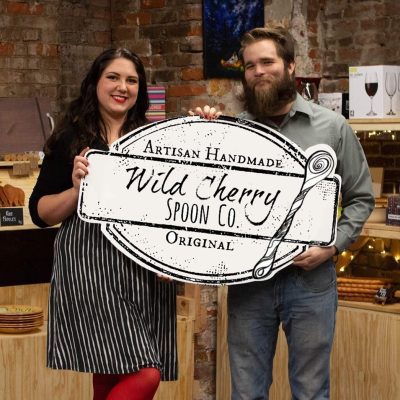 Wild Cherry Spoon Co. is an artisan manufacturer of kitchenware and home goods based in Moline, ILgoods based in Moline, IL. Awarded the "ILMade" designation from the State of IL Dept of Tourism in 2019, the company focuses on creating unique, artisanal products that last a lifetime. The company's products are carried amongst 1,300 retailers in all 50 States, Canada, UK and 9 other European countries, and Australia. The company also has a presence at the Chicago Christkindlmarkets in Wrigleyville and Aurora this year.
Galesburg Library Benefits From Donations
The Galesburg Public Library stands on stronger financial footing now that the Galesburg Community Foundation's matching grant has been met. This year, The Galesburg Community Foundation (GCF) offered a 2:1 match grant challenge to the community to help
raise over $700,000 in funds for the new Galesburg Public Library. The challenge offered a strategic pathway for donors to connect with the Galesburg Public Library Foundation (GPLF).
"We wanted to give the library a tool that would allow them to connect with members of the community and have a centralized place where the entire community would be a part of the funding that would secure the community room," said Josh Gibb, President and CEO of the
Galesburg Community Foundation, "The library is a place where everybody in our community has access, every reader in our community can go," said Gibb, "The library as an institution is important for Galesburg."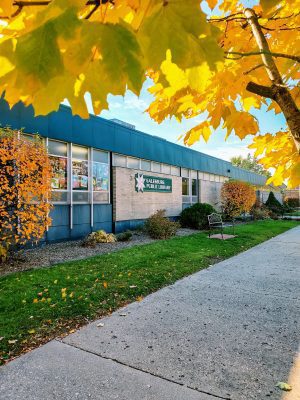 The grant dollars will be allocated to building out the Community Room in the new library, which will serve as a multi-purpose space for the public. "The GCF match grant engaged the whole community to make the new library a reality," said Noelle Thompson, Library Director at the Galesburg Public Library, "The Galesburg Public Library belongs to the entire Galesburg community. It's essential that all members of our community have the opportunity to participate in this project."
In just nine months, the GPLF was able to raise over $700,000 from donors in the community which was the amount needed to secure the $350,000 pledged from the Community Foundation. Donations came in from various Galesburg residents, the Galesburg High School alumni, Rotary Club, and multi-generational families. "We could not succeed without our donors, volunteers, supporters, and patrons," said Thompson.
Bettendorf Launches Blanket Drive For The Homeless
The Rotary Club of Bettendorf is spearheading the second annual Bettendorf Rotary Blanket Drive in the Quad Cities area from October 3 through December 2. The goal is to receive 4,000+ blankets in 2022 which is double the amount from last year. After blankets are dropped off at several drop-off box locations and received from various workplace blanket drives, they will be distributed to dozens of area non-profit agencies that help homeless and low-income individuals and families (including many children) in an effort to help them keep a little warmer this winter.
Joe Campion, the Bettendorf Rotarian that created this effort, said "we envision that the number of blankets received during the Rotary Blanket Drive could cover several acres if laid corner to corner – an image of "acres of warmth" to keep those less fortunate warmer during the cold winter months."
Public drop-off locations for new, or clean, gently-used blankets are the following:
Bettendorf Public Library – 2950 Learning Campus Dr., Bettendorf
Bettendorf City Hall – 1609 State Street, Bettendorf
Bettendorf Police Department – 1609 State Street, Bettendorf
K & K Hardware & Lumber – 1818 Grant Street, Bettendorf
Mediacom Village Shopping Center – 902 W. Kimberly Rd., Davenport
Duck Creek Tire & Service/Ron's Toy Box – 4000 Middle Rd., Bettendorf
Farrells Extreme Bodyshaping Bettendorf – 2501 53 rd Ave., Bettendorf
All Scott County YMCAs –
Bittner YMCA – 630 E. 4 th Steet, Davenport
North Family YMCA – 624 W. 53 rd Street, Davenport
West Family YMCA – 3503 W. Locust Street, Davenport
Bettendorf Family YMCA – 3800 Tanglefoot Lane, Bettendorf
Utica Ridge YMCA – 4885 Utica Ridge Road, Davenport
A special QR code and landing page has been created at RotaryBlanketDrive.org for additional information and to make a monetary donation. Every $8.00 allows us to make a new blanket purchase!
Rock Island Business Donates Books To Students
Tamara Feldman, owner of the Artsy Bookworm book store in Rock Island started the campaign "Planting Books-Seeds 4 a Better Future". She asked the community to step up and help out local kids.
And they delivered! Through the donation campaign, Feldman was able to purchase enough books that every second-grade student would be able to walk away with a book bundle that includes three books. Books that they can take home and start their own home library with.
"We want to make sure children can develop independent reading skills and gain the benefits that come with them: improved academic performance, greater self-confidence, which in turn can lead to building good habits. And that can lead to a better future," said Feldman.
On Monday, September 19 Feldman stopped by Rock Island Academy to give the books to the students. The students were excited to be able to take home books that they can call their own.
Feldman plans on doing the donation campaign every year. A BIG thank you to Ms. Feldman and all the donors who made this book donation possible for our students!