BREAKING: Masks Return To Three Illinois Counties Due To Covid Spikes, Are More On The Way?
BREAKING NEWS: The Quad-Cities area is at risk of going back to a mask mandate with covid numbers spiking in the area and reaching a "high" level in neighboring Knox County, which includes Galesburg, as well as neighboring Warren County.
Knox and Warren, surrounding the Quad-Cities' Rock Island County, were both seeing spiking numbers the previous few weeks, ramping up into the high range this week. In addition, Saline County in Southeastern Illinois is also in the high range.
Counties at a "high" community level are seeing elevated levels of COVID-19 hospitalizations, percentages of staffed beds being taken up by COVID patients or dramatic increases in overall case numbers.
As of Friday, Knox County was experiencing 92.56 cases per 100,000 population, 22.5 COVID-19 admissions per 100,000 population and 7% of staffed inpatient beds in use by COVID-19 patients, the CDC stated. Saline County reported 200.08 cases per 100,000 population, 19.3 new COVID admissions per 100,000 population and 2.7% of staffed beds in use by COVID-19 patients. The third county at "high" status, Warren County, was seeing 94.99 cases per 100,000 population, 22.5 new COVID-19 admissions per 100,000 population and 7% of staffed beds occupied by COVID patients.
Residents in the three counties are advised to take precautions against the virus, including wearing masks in indoor spaces and staying away from large gatherings if they are immunocompromised or have other common risk factors for severe illness if they contract COVID.
In all, 26 Illinois counties have seen a medium level of transmission over the past week, the latter being a marked increase from 16 counties last week.
Illinois health officials have reported 11,995 new COVID-19 cases over the past week, along with 43 additional deaths over the past seven days, as cases climbed again, increasing over the past four weeks.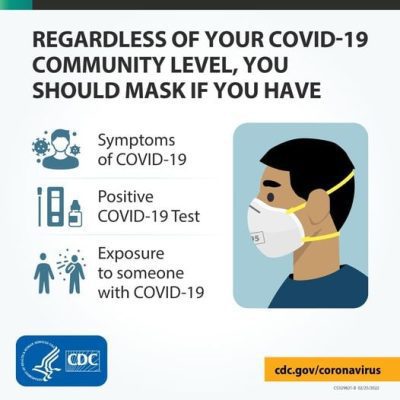 Illinois Department of Health experts are strongly encouraging residents to receive both flu shots and the bivalent COVID-19 boosters with cases of both viruses expected to rise in the colder months.
"For those who have not gotten the new bivalent booster or the flu shot, NOW is the best time to get fully immunized and protected, while COVID-19 community levels are still relatively low. As we are currently experiencing a sharp increase in severe pediatric respiratory diseases that is resulting in a shortage of pediatric beds – and at the same time facing the prospect of a fall and winter surge of COVID-19 and other illnesses affecting all of us – I am strongly recommending the latest COVID-19 and flu shots for all those who are eligible. These immunizations are especially important for anyone over 50, immunocompromised, or those with chronic medical conditions," IDPH Director Dr. Sameer Vohra said.