Here's The Biggest News You Probably Haven't Heard This Week, Quad-Cities
The past couple weeks have been unbelievably active in the Quad-Cities, and statewide.
Illinois Governor JB Pritzker announced new covid-19 mitigations, including a return to masks in schools and mandatory vaccinations for some state employees. This comes on the heels of covid numbers spiking across the state.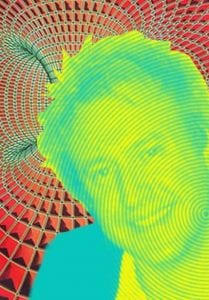 Along those same lines, Codfish Hollow Barnstormers said they would no longer allow people to attend their concerts without proof of vaccination, and would not allow anyone under the age of 12 to attend concerts since they're not eligible to receive vaccinations.
And then on top of that, we had the Mississippi Valley Fair slamming traffic in western Davenport and drawing thousands into the fairgrounds, the Bix Fest turning 50 and celebrating with a string of concerts around the area, and various other entertainment events and new theater shows debuting all around the Quads.
But perhaps the biggest news out there was one of the things which has received absolutely NO media attention whatsoever — up until this point.
I don't know whether the other media in the area have been afraid to cover this, or they're just intimidated by the sheer magnitude of it, or if there's an Illuminati plot to silence this astounding information from getting out or what, but damn it, someone's got to be a responsible journalist around here, and for your edification, if that person needs to be me, well then, so be it then.
So be it.
I am not afraid.
Not afraid to publish this bombshell story, which broke last week, and which I needed an entire week plus to digest, assimilate, meditate about, talk to a priest about, and consult various yogis and other holy people regarding.
After all, how could I, a humble journalist, a mere human being, not even one of those alien-human hybrids let alone a demigod, be enough to deliver such explosive information.
But, after several hits of peyote, a vision quest, and something resembling the video for Nelson's "After the Rain," I decided that I was good enough, I was strong enough, and damn it, at least a couple of people tolerate me, and so, what the hell, I had a column to write, I was tired of writing about more somber things, and I needed a subject so why not write about this?
So what is this bombshell revelation?
What is this crucial information?
What is this top secret I'm about to divulge which is undeniably going to rock your world?
Get ready.
Are you sitting down?
Sit down.
Hey, you can't trick me, I know you're not sitting down.
Listen, I'm not telling you until… ok, ok, fine, fine, I see you now. Ok, comfortable?
Ok, here it is…
Khalil Hacker's shirt… has a pocket on its sleeve.
I know!
I know!
I warned you this was HUGE!
This is what the kids call "a real game-changer!"
Khalil discovered this while he was working behind-the-scenes at Rock Island's Circa '21 Dinner Playhouse, late Wednesday night. Understandably, he was elated, excited, and ecstatic with the news, breathlessly tapping out on social media…
"The hardest part of running spotlight tonight was making the discovery that my new shirt has a POCKET on the SLEEVE and having to be quiet about it."
No more, my friend.
No more.
No need to be quiet about it.
And no need for the world not to know about this important discovery.
Goddamn it, people, KHALIL HACKER'S SHIRT HAS A POCKET ON THE SLEEVE.
Do you understand?
Good.
Because if you didn't, we've got a filmstrip and a short slide presentation, and I'm going to need you to go down to the office and ask Mrs. Magillicuddy if we can borrow the slide projector. And nobody wants that. Least of all, Mrs. Magillicuddy.
So, to recap:
1.) Khalil Hacker's shirt has a pocket on the sleeve.
2.) He's no longer being quiet about it.
You're welcome.
YOU.
ARE.
WELCOME.