Quad Cities Museum Week Kicks Off Today
Celebrate the 7th year of this annual June event in the Quad Cities. Museum Week was created to celebrate our region's museums, their amazing collections, stories, history, and their importance to the QC. The Quad Cities is home to more than 10 museums and each one offers something completely different to appeal to a variety of audiences and ages.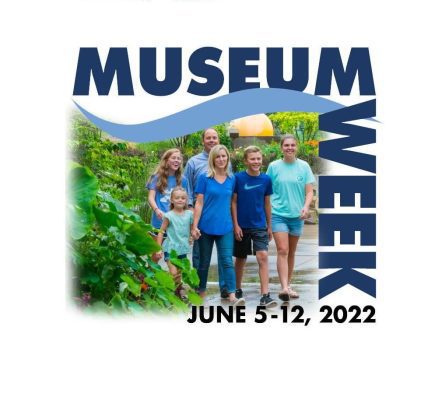 During Quad Cities Museum Week, local museums offer discounts, special events/exhibits, or tours, making it the perfect time for families and friends to get out and explore.  Each museum experience is different and unique.
Come on out and explore!  Be sure to post your Museum Week experiences on social media using #qcmuseumweek.
For a complete listing of museum offerings during Museum Week, CLICK HERE FOR MUSEUM WEEK SPECIALS.
Thank you to our valued Media Sponsors
Did You Know?
Here are some interesting facts about QC Area Museums.
Iowa 80 Trucking Museum: Did you know that the Iowa 80 Trucking Museum is home to what is believed to be the first truck ever built in the U.S.  The 1903 Eldridge was built by George Eldridge and his employees in Des Moines, Iowa.
John Hauberg Indian Museum: Before opening in 1939, John Hauberg welcomed Meskwaki people from Tama, Iowa, to construct a wickiup and part of a long house for the museum. These examples of summer and winter homes are still on display.
Putnam Museum & Science Center: The Putnam displays and preserves over 250,000 artifacts representing history, science, and culture for future generations.
Bix Beiderbecke Museum & Archives: The museum houses many personal artifacts owned by jazz musician Bix Beiderbecke, including his piano, first cornet, performance tuxedo, touring trunk, and the door hardware to his final apartment. The museum houses the largest collection and archives in the world dedicated to the study of Bix Beiderbecke, including the primary resources for multiple biographies written about Bix.
Walnut Grove Pioneer Village: Did you know that Walnut Grove was once a crossroads settlement, not a town or a village, but a stagecoach stop?  It encompassed approximately three acres and at one time was blessed with many walnut trees, hence the name.
Cody Homestead:  True to the name, two Buffalo make their home at the historic boyhood home of Buffalo Bill Cody.
German American Heritage Center & Museum: This historic building opened in 1862 as a "gasthaus" or hotel, for immigrants.  It remained a hotel for over 100 years through the 1980s.  Since that time, the building at the foot of Centennial Bridge has been renovated into a museum.  It is only one of a handful of historic buildings of its kind still in existence.
The Sawmill Museum: Who are the real Lumber Kings? Weyerhaeuser of the Quad Cities and Clinton lumber firms formed the Mississippi River Logging Company in 1870.  Learn about this industry at the Sawmill Museum.
Buffalo Bill Museum: Buffalo Bill from 1872-1886, traveled the country for 14 years, bringing his "Wild West" show and melodramas to the stage.  He performed 6 times in Davenport and 7 times in Rock Island.
Davenport School Museum: Known as "Reunion Central" the history of the Davenport Community School District's buildings and classes can be traced through artifacts, documents, and photos.