Moline's Black Box Theatre Unspools The Thrilling 'Veronica's Room'
The Black Box Theatre located in downtown Moline presents the thriller, Veronica's Room by Ira Levin, this weekend. "Most people know Ira Levin for 'Rosemary's Baby' and 'Veronica's Room' is just as thrilling," said director Lora Adams.
The synopsis for the play states "This chilling mystery thriller by the author of Rosemary's Baby explores the thin line between fantasy and reality, madness and murder. Students Susan and Larry find themselves as guests enticed to the Brabissant mansion by its dissolute caretakers the lonely Mackeys. Struck by Susan's strong resemblance to Veronica Brabissant, long- dead daughter of the family for whom they work, the older couple gradually induce her to impersonate Veronica briefly to solace the only living Brabissant, her addled sister who believes Veronica alive. Once dressed in Veronica's clothes, Susan finds herself locked in the role and locked in Veronica's room. Or is she Veronica, in 1935, pretending to be an imaginary Susan?"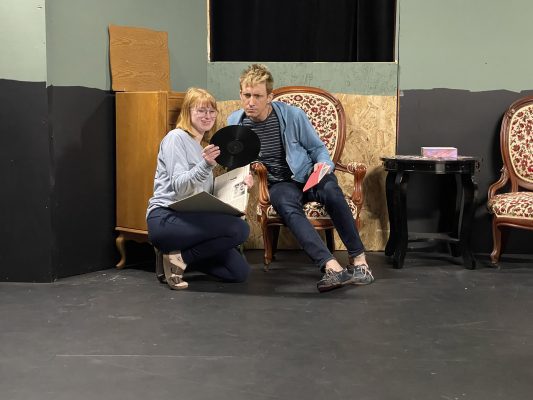 The Black Box cast includes Don Faust as The Man, Wendy Czekalski as The Woman, Adrienne Jane Evans as The Young Woman, and Adam Cerny as The Young Man. Directed and designed by Black Box Co-founder Lora Adams, with set construction by Michael Kopriva, stage manager Kori Ralston, crew Samantha Lindholm, and light design by David Miller.
Tickets are available at theblackboxtheatre.com. Show times are Friday, and Saturday at 7:30 pm and Sunday at 2:00 pm ($16).
Masks are not required but encouraged.