If Ballet Quad Cities Really Wants To Make 'The Nutcracker' Nuts, Here Are My Suggestions
"The Nutcracker."
It's been a holiday tradition since dinosaurs roamed the earth, which made it really difficult because with their small arms, T-Rex were completely worthless to catch leaping Stegasaurus in those flashy dance routines. Countless generations have grown up attending performances, millions of girls have pirouetted through its choreography and cajillions of people have walked away from its pomp and grandeur with one thought burning in their mind…
"Okay, that was really well done, but what the heck was it about?"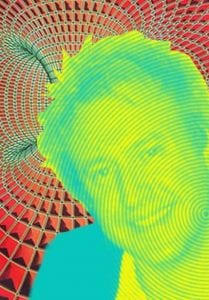 And this Saturday and Sunday, that tradition will continue, as Ballet Quad Cities will perform its annual "Nutcracker" at 2:30 and 7:30 p.m. Saturday and 2:30 Sunday at Davenport's Adler Theater.
Given the talented dancers and performers involved, it'll no doubt be a stunning artistic achievement enjoyed by a wide range of people. But still, we'll have some confusion as to the tale behind the tutus.
Certainly, to your more suave, sophisticated viewer, this fog will seem little more than gauche ignorance. But what about the average dude — Joe Six-Pack? Or his thirstier older brother, Dave Twelve-Pack? How can we get them to relate to "The Nutcracker?"
That's right: By coming up with a NEW! IMPROVED! EASIER-TO-RELATE-TO "Nutcracker" ballet!
In the regular "Nutcracker"…
the show begins at a Christmas party at the Stahlbaum estate. Godfather Drosselmeyer (first name Dee) — a skilled toymaker — arrives and wows everyone with two life-size dolls, then proceeds to give lush presents to his Godchildren, Clara and Fritz. Clara's gift, a beautifully handcrafted Nutcracker, ticks off her jealous brother, who breaks it, the naughty little bastard.
In the NEW "Nutcracker"…
Drosselmeyer is an eccentric billionaire/ mad scientist/ mafia Godfather, and his two life-sized dolls are hit woman ninja fembots programmed to kill. Clara's present is Playstation 13, and the excellent new "NT-KRKR 4000" video game. Fritz gets a pack of matches and a half-empty bottle of Yoo Hoo. He freaks and breaks the game. The fembots then vaporize him with laser kitana swords.
In the real "Nutcracker"…
Drosselmeyer fixes the 'cracker with a magic handkerchief. Once everyone falls asleep, at the crack of midnight, Clara shrinks and finds herself in a fix when her toys come to life. Led by the Nutcracker, they battle an army of mice, led by the evil Mouse King. The Nutcracker starts to get jacked but Clara saves him by hurling a shoe at the Mouse King and nailing him cold.
In the NEW "Nutcracker"…
Drosselmeyer attempts to fix the game, but a freak explosion from its 1.21 jigawatt-fueled core bombards him and Clara with gamma rays that turn them into video game characters. It's kinda like a combination of "Tron" and "Land of the Lost." Aided by the cave boy Chaka, Jeff Bridges, Super Mario and a couple of thugs from "Grand Theft Auto San Andreas," they fight a bloodthirsty army of half-mouse, half-Sleestack mutants led by the creepy Burger King. Backed into a corner, facing their doom, they're saved by Random Task from the "Austin Powers" movies — the deadliest man alive with a shoe.
In the real "Nutcracker"…
The grateful Nutcracker turns into a Prince and takes Clara to an enchanted forest wonderland where they dance with snowflakes.
In the NEW "Nutcracker"…
Random Task turns into the ghost of Prince and takes Clara to Lake Minnetonka, where they dance to the music of Morris Day and the Time.
In the real "Nutcracker"…
The Prince then escorts Clara to the Land of Sweets where they meet the Sugar Plum Fairy. Clara is rewarded for her bravery in saving the Nutcracker and is honored by a celebration of dances.
In the NEW "Nutcracker"…
The ghost of Prince, Clara, and the band go to Dave Chappelle's house, where they meet The Ghost Of Rick James, who's jamming with the Black Eyed Peas, Charlie Murphy and the Tri-Lamb band from "Revenge of the Nerds." Clara is rewarded for her bravery with a brand new PS3 and a handmade Nutcracker that looks like Lil' Jon. Then they all take a time traveling Delorean Jumbo Jet to visit the set of the music video which featured the greatest amount of cocaine snorted by any band and crew during a video shoot.
In the real "Nutcracker"…
Clara awakens from her dream and finds herself by her Christmas tree with her repaired and beloved Nutcracker.
In the NEW "Nutcracker"…
Clara, a PS3 remote in her hand, awakens from her dream — next to The Situation from "Jersey Shore." "Sorry dude, I needed a place to stay," The Situation says, looking over the room. "Hey, you gonna drink that Yoo Hoo?"