How About Belgian Waffles For Breakfast? Get Some THIS MORNING At Friend Circle Club!
The Center for Belgian Culture will be hosting their monthly Belgian Waffle Breakfast this Saturday December 4 from 8 – 11:00 a.m. (or until the batter runs out) at the Friend Circle Club, 701 18th Avenue Moline.
For only $7 you will receive one large malty Belgian Waffle (Catherine Van Hecke's secret recipe), two massive juicy sausages and your choice of orange juice or coffee. Take advantage of the amazing toppings, as well. Whether you're craving syrup, whipped cream, powdered sugar, cherries, peaches or blueberries- you won't leave unsatisfied! You can even add extra waffles or sausages for an additional charge.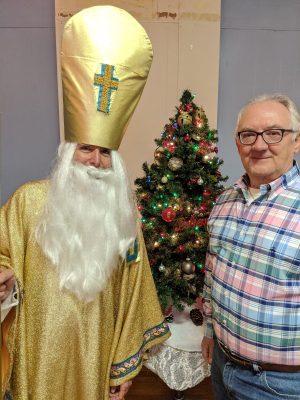 This month's breakfast will also feature an array of delicious baked goods for sale. There's even a rumor floating around that St. Nicholas himself will be making an appearance! Just in time for St. Nicholas Day!
All proceeds go to the Center for Belgian Culture. For more information on the CBC, visit http://www.belgianmuseumquadcities.org/.
Stop on down to the Friend Circle Club this weekend for some tasty goodness and traditional Belgian celebrations!