G.I.T. Bringing Improv Comedy Back To Moline's Black Box Theatre
G.I.T. Improv and The Black Box Theatre of the Quad Cities are excited to announce the long-awaited return of the The Late Nite Shows – a popular line-up of original, uncensored comedy performances – to The Black Box Theatre stage, located at 1623 5th Avenue in downtown Moline, beginning Saturday, May 22nd at 7:30PM.
"To say we are more-than-ready to get back on stage and make the Quad Cities laugh again would be a massive understatement," said Jeff Adamson, owner of G.I.T Improv. "We have maintained great communication with the Black Box over the past year and are approaching these shows with a renewed vigor and passion to continue providing quality improv entertainment for the area."
The Late Nite Shows will make their Black Box return with its longest-running show, Wisenheimer (now in it's 10th year!), alongside an audience-favorite short form show, It's Your Fault. "Wisenheimer started what would become The Late Nite Shows all the way back in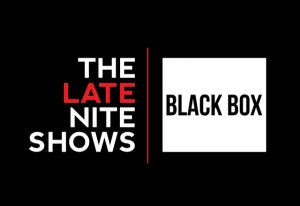 December of 2011, and has since gone on to develop a solid reputation internationally as a long form improv troupe," said Adamson, who co-founded G.I.T. Improv in 1997 alongside fellow improv performers. "It's Your Fault is an engaging and fun short form improv show as the audience has 100% control! All the games played, all the suggestions, and even the performers are all at the whim of whatever the audience decides."
Lora Adams, co-owner of The Black Box Theatre, is excited to renew a fun partnership which brings a proven comedy entity to her venue on a routine basis. "These shows had such momentum heading into 2020 and were selling out on a regular basis," said Adams. "We know it will take time as everyone feels comfortable venturing back out to see live theatre, and we are more than happy to continue to provide unique offerings at our venue." In addition to their mainstage shows and now improv comedy, the Black Box has built a reputation for variety by staging everything from radio plays and concerts to live podcast recordings.  Adams continued, "Our first priority remains providing a safe, socially-distanced venue for our patrons to enjoy our performances." With that in mind, the Black Box continues to follow safety protocols and will require masks for all patrons attending shows as well as having ⅔ capacity seating.
The entire suite of uncensored shows – including such favorites as 309, Survivor, and Shakespeared! – will all return on a monthly basis over select weekends as the Quad Cities theatre scene begins to reopen. In addition to the well-known shows, space is being given for new comedy shows to debut as well. "We love having this venue as not just a showcase space, but also as an incubator of sorts," said Adamson. "Many of our performers utilized the time on our hands this past year brainstorming numerous fun and innovative ideas for new shows to debut whenever our local stages would start to reopen – and we're excited to get them up-and-running."
Different uncensored shows are paired together on Saturday nights to give audiences two unique comedy experiences. Admission to all shows is $10 with tickets available at the door or online at TheBlackBoxTheatre.com.