Find Cool Summer Events In Illinois And Iowa In The Weekly FUN10!
Looking for fun in Illinois and Iowa this week?
It's Sunday, and QuadCities.com proudly presents Fun10, a list of the top 10 things to do in the Quad Cities this week, and every week!
Every Sunday, we drop a new Fun10, to give you a head start on your week and a heads up on what's going on over the coming seven days. Check out Fun10 every Sunday for the details on ten awesome events happening around town. It's a cool read, and a great way to get started planning your entertainment for the week.
Fun10 — ten ways for you to have fun in the Quad-Cities, this week and every week, running every Sunday, only on your site for fun, free, local entertainment, QuadCities.com!
So what's on the Fun10 for this week? Read on…
Today Is The Last Day Of The Fair!
Get your fill of fair food, fun, and of course, awesome music and attractions.
Dustin Lynch is the last mainstage act at the fair, Sunday, August 7.
2022 Fun Cards
$100.00.
No individual tickets will be sold for the Grandstand Events
Good for one entrance per day to the fairgrounds
Good for one entrance per day to all Grandstand Acts
Ticket is punched when you enter the fairgrounds and when you enter the Grandstand
A Fun Card is required to enter the Grandstand
All seats are general admission – first come / first serve
IITI will give away one chance to win $500.00
2022 Mississippi Valley Fair Daily Grounds Admission
Adult tickets (includes one entrance to the fairgrounds): $10/day
Child tickets age 4-12 (includes one entrance to the fairgrounds): $5/day
Kids under 3: Free every Fair day.
How to Purchase
Online, if purchasing online tickets will be mailed to you certified mail.
In the fair office, Mon-Fri 8am-4pm.
If you have any question feel free to contact us at 563 326-5338.
Ultimate Elvis Coming To Adler
The Ultimate Elvis Tribute Experience is coming to Davenport's Adler Theatre at 7:30 p.m. Saturday, Aug. 13!
Tickets go on sale at the Adler box office and all Ticketmaster outlets at 10 a.m. Friday, May 20.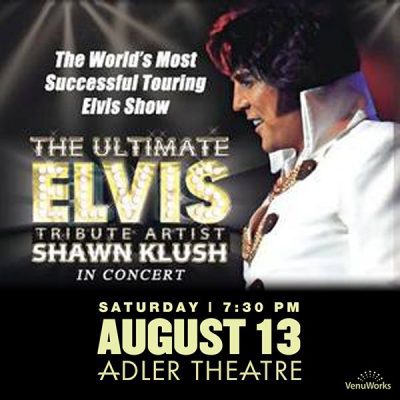 Shawn Klush is the closest that anyone will ever get to the real King, he is pure class, the total package with all the mannerisms, sense of humor, looks, facial expressions, movements and voice, all executed to perfection like the King himself embodying the showmanship quality that electrifies audiences.
A must see for any Elvis fan and it doesn't get any better. Shawn Klush is the world's most successful Elvis tribute artist of all time.
Now is your chance to experience what it might have been like to see and hear Elvis perform live on stage and at the same time honor the greatest entertainer the world of rock n roll has ever known. Come celebrate the music, life and legacy of Elvis Presley in this family friendly environment to see Elvis as you've never seen him before and introduce the wonderful music of the King to your children, grandchildren and friends.  This magnificent production will astound and delight family members of all ages and leave you believing the King never left the building.
Take A Drive To This Car Event
150 antique vehicles in pristine condition are arriving from across the U.S., including Massachusetts, New Jersey, and the Carolinas.  The automobiles will be on display in the Quad Cities as part of the Antique Automobile Club of America (AACA) Central National Meet on August 11-13, 2022.
The public is invited to view the antique vehicles during the indoor car show & judging on Saturday, August 13, 2022, from 10 a.m. to 3:30 p.m. at the Bend XPO, 922 Mississippi Parkway in East Moline, Ill.  It's free admission to attend and concessions will be available.
The AACA is the world's largest and oldest antique car club with over 60,000 members and almost 400 local Regions and Chapters across the U.S. and 51 other countries. Each year, they host 15-20 National Meets and Tours. The National event in the Quad Cities is hosted by the local Mississippi Valley Region AACA.  To be eligible for an AACA show, vehicles must be fully operational and 25 years old or older.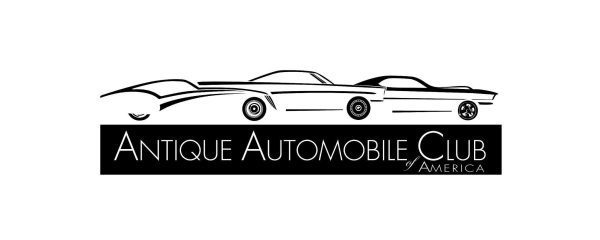 Some of the oldest vehicles that will be on display include a 1903 Holly, 1904 Sandusky, 1910 Sears, and a 1910 Buick.
Mark Lousberg, board member of the AACA local chapter, says, "You'll be able to see very rare and unique vehicles at this show, including several Packards and a 1934 Desoto Airflow which was a leader in innovation with a very aerodynamic design and unibody construction.  The muscle car era will also be well represented at the show."
Two of the locally-manufactured cars at the show will be a 1909 Moline and a 1920 R&V Knight.  The R&V stands for the Root & Van Dervoort Engineering Company which was located in East Moline formerly on the grounds of the Bend XPO.  In fact, a portion of the automobile test track still exists at the northwest corner of 7th Street and 12th Avenue, East Moline.  Before leaving the Root & Van Dervoort factory, every vehicle was run on a test track.
In 1904, the company began a new venture to manufacture automobiles.  A separate division from the engine company was formed under the name Moline Automobile Company, and in their inaugural year 19 cars were produced.  They continued manufacturing cars until a significant downturn in the market brought the liquidation of the company in 1924.
About AACA of the Mississippi Valley Region
The Antique Automobile Club of America of the Mississippi Valley Region is one of the older regions of the AACA.  It was established in the 1950s by a handful of car enthusiast to promote interest and preservation of antique automobiles, family enjoyment, friendship, and to learn and share knowledge with others, but mostly just to have fun.  For more information, visit www.mvr.aaca.com
Pop Art Exhibit In LeClaire
The Modern Pop Art Experience Collage Workshop will be held Monday, August 1 @ 4:00 – 6:00pm at LeClaire Fire Station Community Room 201 N. 15th Street, LeClaire.
FREE, pre-registration suggested but not necessary.
The LeClaire Community Library is hosting New York pop artist and author Michael Albert for an all-ages hands-on collage workshop August 1 at 4pm. The venue has changed and will be held at the LeClaire Fire Station Community Room (201 N. 15th Street).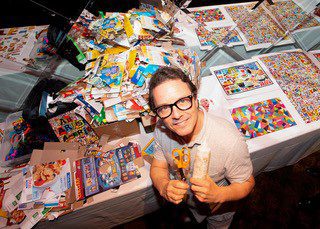 Albert has developed a traveling Pop Art Enrichment Program & Hands-On Collage Workshop for kids (school age & up), teens, adults & as a multi-generational event called the "Modern Pop Art Experience" which he has brought to more than 1,000 schools, libraries, museums, art festivals and special events in most of the United States and in Europe. The art is made by cutting up colorful cereal boxes and rearranging the pieces like a mosaic on cardboard. His work has been described as a cross between Pop Art, Cubism & Recycling. Albert calls this style "cerealism." The program finishes with a free signed poster giveaway.  Albert brings about 20 different prints for each participant to choose from as a special gift for coming to the event.
We have room to spread out in air-conditioned comfort in the LeClaire Fire Station Community Room while we create our collages. Call 563-289-6007 ahead of time if you can, so we can estimate the number of attendees.
For more information about Michael Albert you can check out his website: www.michaelalbert.com.
Looking For A Great Reading Program For Your Kids?
The Davenport Public Library's annual Summer Reading Program kicks off on June 1st and runs through August 31st.
Join the Davenport Public Library for our 2022 Summer Reading Challenge for all ages! Add some adventure to your summer with the Library's Summer Reading Program: Read Beyond the Beaten Path! Children are invited to be explore nature, get creative, try new things, and find beauty in diversity with the Library this summer.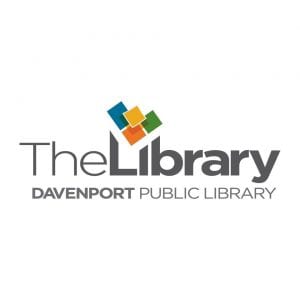 Participating couldn't be easier. Read books, attend a virtual or in-person program, or complete any of the fun activities from the reading log. Each thing you do earns a ticket into the grand-prize drawing(s) of your choice. Do a little or do it all! The way you Read Beyond the Beaten Path this summer is totally up to you!
To register, visit davenportlibrary.beanstack.com.
Make Mercado A Regular Friday Stop All Summer
Moline's Mercado On Fifth is back!
Bringing Back Mexican Cuisine, Culture And More Fridays through Sept. 10 from 5 to 10 p.m. at 432 12th Street in Moline, everyone can get the weekend started right with Mercado! There will be a variety of children's activities, delicious Mexican cuisine, and unique retail stands selling everything from jewelry to hand-sewn blouses and imported ceramics.
Mercado on Fifth is not just a market; it serves as a resource and catalyst for aspiring entrepreneurs. The weekly events bring Quad Citizens together to celebrate culture and community in an inclusive way. Educational programming at Mercado provides enrichment hours for children, and free nonprofit booth space gets helpful information to adults.
By addressing the specific needs of small businesses in the area, Mercado on Fifth and its partners have helped create and/or provide a platform for 30 new minority-owned businesses in the Quad Cities region. Most vendors have taken advantage of our free small business workshops (in Spanish and English) in partnership with the Illinois Small Business Development Center at Western Illinois University (SBDC). Through the management of the SBDC, we also started a micro-grant program for minority entrepreneurs to purchase equipment for their businesses. Over the past two years, Mercado founder Bob Ontiveros has given away over $62,000 to over 40 minority-owned businesses to purchase anything from food warmers to an industrial sewing machine.
Black Hawk College, another valued partner, also began offering the Food Sanitation Management class in Spanish at the request of Mercado leadership. Previously, Spanish speakers interested in becoming a kitchen manager or starting a food business had to drive to Chicago to take the class. Finally, Mercado on Fifth supported the creation of a commercial kitchen located within St. John's Lutheran Church just blocks away from the Moline event space, thus completing the entrepreneurial eco-system. Mercado vendors and other small businesses now rent the kitchen for a small hourly fee.
Go ahead and block out your Fridays because Mercado On Fifth is where you are going to want to be this summer.
Bettendorf Outdoor Concert Series Offers Great Tunes
The Bettendorf Public Library's wildly popular Summer Concert Series is back from its hiatus and is returning to Faye's Field on Thursday nights at 6:30 PM.
Faye's Field is located just south of the Library on 18th St in Bettendorf.
These free concerts will take place every Thursday from June 2nd through August 11th and will be held come rain, shine or oppressive heat.
In case of inclement weather, the backup location will be inside the Library at 2950 Learning Campus Dr. in the Bettendorf Room.
Attendees are encouraged to bring lawn chairs or blankets and are welcome to bring food and drinks to enjoy during the event.
The Summer Concert Series is funded by the Bettendorf Public Library Foundation.
This year's concert line-up includes:
July 28: Class of '82
August 4: David G. Smith
August 11: Soul Storm
ABOUT the Bettendorf Public Library Information Center: Located at 2950 Learning Campus Drive, Bettendorf, Iowa 52722, the Library's mission is "Committed to providing access to information and ideas for all." For more information, visit www.bettendorflibrary.com or call 563-344-4175.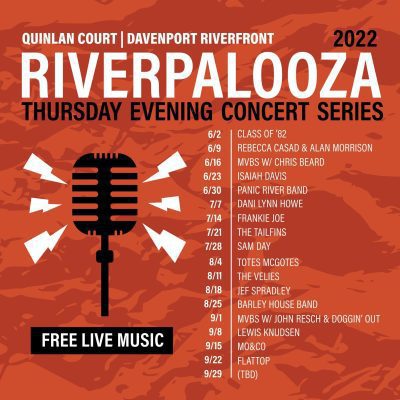 Check Out The Quad-Cities Latest Outdoor Music Venue
Free music from local artists will rock Davenport's newest riverfront venue, Quinlan Court every Thursday!
Front Street Brewery and local food trucks will be onsite for food and beverage purchases.
Food trucks and beverages at 6:00 p.m. with music starting at 7:00 p.m.
Learn more here: davenportiowa.com/riverfront
Featured artists upcoming include: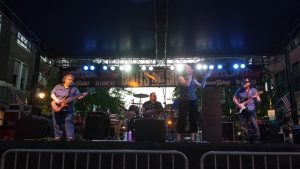 August 4 | Totes McGotes
August 11 | The Velies
August 18 | Jef Spradley
August 25 | Barley House Band
September 1 | MVBS w/John Resch & Doggin' Out
September 8 | Lewis Knudsen
September 15 | Mo&Co
September 22 | FlatTop
September 29 | TBD
River Music Experience's Live At 5 Rolls Out All Summer
It's that time of year, the 2022 season of Live@Five is taking place in Davenport's RME Courtyard Fridays at 5pm for FREE live music.
8/5 – Matt Fuller Band
sponsored by QC Foot & Ankle Associates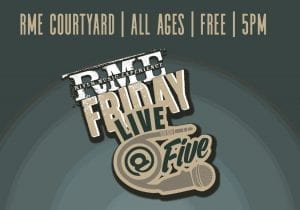 8/12 – Funk Sauce Brass Band
sponsored by Downtown Davenport Partnership
8/19 – Diplomats of Solid Sound
sponsored by The Echo
8/26 – Beaker Brothers
sponsored by Nelson Brothers Agency & West Bend Mutual
9/2 – Crooked Cactus
sponsored by Pierce's Promise
9/9 – Blues Rock-It
sponsored by Lobo's Salsa
9/16 – Flash In A Pan
sponsored by Wind Dancer Boutique
9/23 – Jordan Danielsen Band
sponsored by The Planning Center
9/30 – Orangadang
sponsored by Zeke's Island Cafe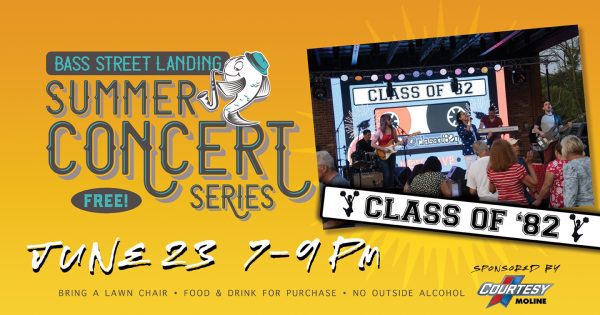 Check Out The Summer Outdoor Concerts At Bass St Landing
With summer comes the sound of live outdoor music in our downtowns!
Enjoy this free summer concert series every Thursday night through August 11th in Downtown Moline!
Moline Centre's Thursday Night Summer Concert Series takes place from 7:00 p.m. to 9:00 p.m. on the Plaza at Bass Street Landing.
All you need to bring is a lawn chair!
There will be food and beverages are available for purchase but no outside food or beverages allowed.