Davenport Public Library Offering Crafts For Kids
Davenport Public Library has crafts for every color of the spectrum! Each week at the Fairmount Library we'll offer a craft corresponding to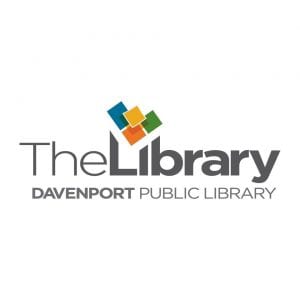 color; do one or do them all. Registration is required for each week at http://bit.ly/dpl-craftingbycolor. Best for ages 6+
Wednesday, June 30th at 12:00 pm: Orange Hanging Paper Fish
Wednesday, July 7th at 12:00 pm: Yellow Pineapple Planter
Wednesday, July 14th at 12:00 pm: Green Pea Pod Clay Sculpture
Wednesday, July 21st at 12:00 pm: Blue Bubble Wrap Painting
Wednesday, July 28th at 12:00 pm: Violet Beaded Dragonflies
When signing up, please indicate how many children will participate (make craft, etc.) and how many additional people will be present. Space is limited in order to maintain social distancing. If possible, please limit the number of non-participating attendees.
This program will be held outside in the Fairmount Children's Garden. In case of inclement weather, the event will either be rescheduled or turned into a take-home kit.
These events are FREE and open to the public. For more information visit www.davenportlibrary.com or call the library at (563) 326-7832.