'Haunt' Is A Hit; Beck And Woods Film Expanding To New Theaters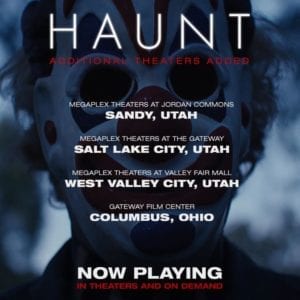 Looks like "Haunt," the new film by former Quad-Citians Scott Beck and Bryan Woods, and starring current Quad-Cities resident Justin Marxen, has been scaring up some big audiences, and some great reviews!
According to Beck and Woods on their facebook page:
"Exciting news! #HauntMovie has been a hit with audiences and critics, so it is EXPANDING into Utah and Ohio theaters this weekend! Which is amazing because we have so many family & friends there who can now catch the film on the big screen. Help us keep this momentum going by buying tickets or downloading the film below!