Dawn And On Going On And On In July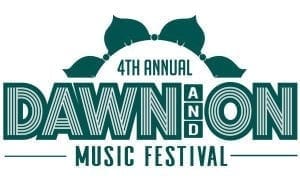 Dawn And On is still going on and on, and the annual local band fest centered around the area band The Dawn will return July 7.
For the fourth consecutive year, The Dawn and On Music Festival will bring a full-day of live music to the property of Len Brown's North Shore Inn in Moline. This year's event takes place on July 7 with live music running from noon to midnight.
The festival, founded in 2015 by Sean Ryan of The Dawn and Mike Mathews of Catapult Marketing offers a diverse blend of live bands ranging in styles from jam to bluegrass to funk. Last summer's attendance exceeded 1,500 fans.
As per tradition, local jam stalwarts The Dawn will once again serve as this year's headliner. But the true trademarks of the festival lie in its musical diversity, family friendly atmosphere and overall festival vibe.
"We feel like we've been able to create the rural music festival atmosphere, right here in our backyard," said Mathews.  "Instead of bouncing around from location to location to catch all the bands you want to see, we try to capture the whole experience in one day at one spot."
At only $10 for admission, Mathews also note the friendly ticket price as one of the festival's main draws.
"We love the idea of a family being to stop down for the day for less than the cost of a movie."
Despite the affordable admission charge, the Dawn and On team has increased their talent budget year after year, while still keeping some local flavor.
"We really dig the mix of local bands with touring artists," commented Mathews.  "We are a true QC fest so it's an honor to have some of the area's finest on the bill."
Dawn and On will take place on Saturday July 7th at Len Brown's North Shore Inn in Moline. Gates open at 11AM with music starting at noon. Tickets are $10 and will be available at the gate. Children under 12 are free and can remain at the event until 8PM. In addition to live music, there will be a variety of food and craft vendors, full bar services and children's activities.
A pre-party will take place on Friday July 7 at Bent River in Rock Island. New this year, will be an after-fest party held at RIBCO featuring the Tripp Brothers. More information can be found at www.thedawnband.com .
A portion of every ticket sold will be donated to The IL Quad Cities Chapter of The American Foundation of Suicide Prevention.
Artist Schedule:
12PM
Jenny Lynn Stacy & The Dirty Roosters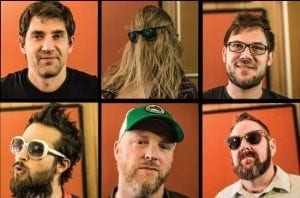 1PM
Bees
2PM
Still Shine
3:15PM
Fox Crossing String Band
4:30PM
Condor & Jaybird
5:45PM
JC Brooks Band
7:15PM
Family Groove Company
8:45PM
The Big Wu
10:30PM
The Dawn