Demi Lovato's Situation Is Not The Same As Other Celebrities'
People have been joking about Leonardo DiCaprio's predilection for dating younger women for decades, and apparently, now it's hit peak ridicule.
DiCaprio broke up with his most recent girlfriend right on the eve of her 25th birthday, and, as the folks on the internet do, because they have no lives, they went nuts about it. People were freaking out about the fact that this rich, handsome, famous dude has been consistently dating girls under 25, and, whether intentional or not, keeps breaking up with them as if they have an expiration date at a quarter of a century.
It's strange, and unusual, and I can't really say I'd follow in Leo's footsteps even if I had his looks and money, but, it's hardly unusual.
There are plenty of situations in plenty of cities across the world where women in their early twenties are dating much older dudes. So much so that there's a term for it — sugar babies and sugar daddies — and there are even dating sites dedicated to helping both willing participants find each other. In your hometown — regardless of where you live — there are situations like this happening.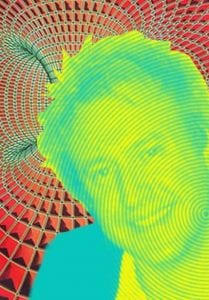 Again, I'm not condoning or saying I'd participate in them even if I had the money, fame, and looks. Personally, I'd rather date women who I could actually hold a conversation with about something other than TikTok dances and Timothee Chalamet. But, that's me, that's my preference, and as an adult, that's my prerogative to have and maintain that preference.
The same way that it's the prerogative of these ADULT women to have consenting relationships with older men.
Whether you like it or not, whether you agree with it or not, it's not up to you. As long as both parties are of the age of consent, they are adults, and they can consent to whatever relationships they want to engage in. For you to impart your subjective opinions upon them is no different than someone homophobic doing the same towards same sex relationships. As long as people are adults, respect that they have the agency to make their own decisions. You have the free speech to express your opinion, but you don't have the right to condemn or cast some sort of allegedly empirical judgements upon what consenting adults agree upon in the context of their relationships.
And that brings us to our next topic, which goes back to that last part of me using the words "consenting adults."
Some misguided individuals have begun conflating the DiCaprio situation with his early twentysomething consenting adult girlfriends with the situations of Demi Lovato and Lindsey Lohan, particularly in regard to them dating Wilmer Valderama, who was last relevant when he starred in "That '70s Show" as Fez.
That is completely different.
Demi Lovato's situation is not the same as the others. Lovato was 17, a freaking high school student, when Wilmer Predatorama, 29, went after her, Lindsey Lohan, and others. THAT is wrong. A high school age person is way too young to be dating someone in their twenties or above, not just according to my own subjective opinion, BUT ACCORDING TO THE LAW.
On the other hand, the women Leonardo DiCaprio dates are all in their early-mid twenties. They're adults, and should be able to make their own decisions without the far right and far left puritans wagging their fingers at them. If they want to date other adults older than them, they should be able to do so without bias and ageism being slanted at them. What consenting ADULTS do is between those consenting adults.
This false equivalence is a plague in new media straining to create injustice and controversy to get clicks. It muddies the waters of what is really right and wrong, and as always it's an insult and disrespect to actual victims, like Lovato and Lohan.
Demi Lovato and Lindsey Lohan have both had tumultuous lives, and both have said that the trauma of being taken advantage of at a legitimately young age, in their teens, by predatory adults, was a factor. That behavior should be the focus of ire. Not women and men in their 40s dating adults in their 20s fully capable of the agency to make their own decisions.
[AD]
When I was in my 20s, I dated a couple women in their 40s, and they were largely good experiences. But I couldn't imagine my 17-year-old self having the maturity to navigate them in the same way. If all of us compared ourselves at 17 and 22-24, I'm guessing we would all find similar maturity gaps.
Another thing that's interesting is that while Leonardo DiCaprio is being roasted for dating younger women, two younger men in their early-mid twenties are being held up as sex symbols for dating older women.
First off is Harry Styles, who is dating older actress Olivia Wilde. Styles is 28, Wilde is 38. That's not really that big of an age gap when you think about it, and think about where they are in their lives. My guess is that all the stories out there now are a result of their publicists trying to get them ink and trying to get buzz going for the movie they've got coming out.
The other, more juicy story, relates to a TikTok rapper named Yung Gravy, who is 26, and Sheri Nicole, the mother of TikTok star Addison Rae. Sheri is not only 43, but she's recently separated from her husband, and has been hooking up with the younger man, creating a scandalous sensation across the social media platform.
And I say, well, good for her! Good for both of them! Who cares? Doesn't impact me or my life, they're both consenting adults, and whatever they do is of no consequence to me or my loved ones as anything other than a bit of gossipy distraction and entertainment.
Again, these are consenting adults.
This is not the same as Demi Lovato and Lindsey Lohan.
And we need to remember this.
We see this a lot online, especially over the past few years. People taking things way too far, and making straining comparisons to far worse situations. And, again, that diminishes the far worse situations and is disrespectful to the actual victims of far worse situations.
What we need now, more than ever, especially as common sense and context seem to be on the wane in the age of viral social media, is some sense of perspective, and people willing to step forward and say, "No, that's not the same as the other thing, and I'm not going to compare the two."
I'll start with this column, where I take this amazingly brave, impactful, and courageous social stand.
You may now compare me to Ghandi.