QC PastPort Presenting a Program at the Davenport Public Library
The Davenport Public Library to host QC PastPort on May 24th |Main |Virtual at 6:30pm.
Join us in learning from Natalie Linville-Mass about the QC PastPort project from its beginnings to its present-day activities. Dive into the history of the Quad Cities by hearing about an innovative partnership with the Channel Cat Water Taxi and area non-profits.  QC PastPort offers self-guided, interactive, physical, and digital tours throughout the Quad Cities bringing history to life.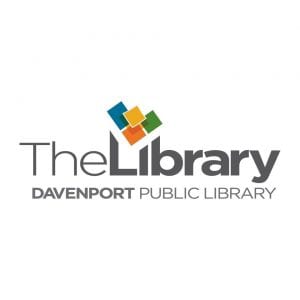 Follow this link to learn more from their website: https://qcpastport.com/
Sign up to attend this event in person or virtually.
All ages welcome, best for adults and teens.
To register,  visit https://davenportlibrary.libcal.com/event/8826234.