Positive News For Iowa And Illinois In What's The Good News?
It's October, and it's time to fall into some great news from around the Quad-Cities.
What's The Good News? is a monthly column here on QuadCities.com where we showcase the positive news from around the Quad-Cities. And, in conjunction with our friends at KWQC-TV6's "Paula Sands Live," we highlight awesome people and events around the area.
So, what's the good news for October?
Davenport Teen Semifinalist In National Merit Scholarship Program
Angela Chen, 12th-grade student at North High School, has been selected as a semifinalist in the 2024 National Merit Scholarship program. Students from around the nation are selected based on their PSAT scores. Semifinalists are the highest-scoring participants in each state. Out of the 1,300,000 students who took the PSAT in October 2022, Angela is one of the 16,000 semifinalists. This is a huge honor!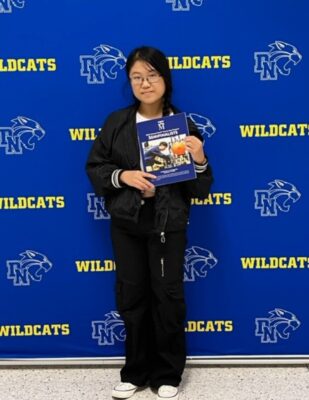 Heidi Hernandez Wins Iowa Teaching Award
Creative Arts Academy teacher Heidi Hernandez was awarded "Outstanding Middle School Art Educator of the Year" by the Art Educators Of Iowa!
This award is given annually to eligible members of the Iowa art education community for their dedication to the craft of teaching art to children.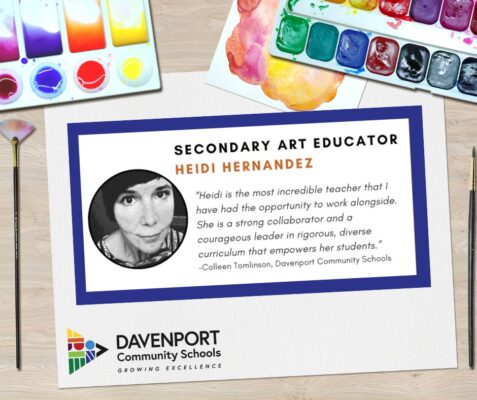 Rock Island Marching Band Competes At Midwest Regionals
After winning the state of Illinois competition, the Pride of Rock Island Marching Band roared into the Midwest regionals this past weekend!
At the BOA Iowa Regional yesterday, the Pride of Rock Island Marching band competed against 20 other bands from Minnesota, South Dakota, Nebraska, Missouri, Iowa, and Illinois.
They finished 12th overall, and they were the only band to make finals from the state of Illinois.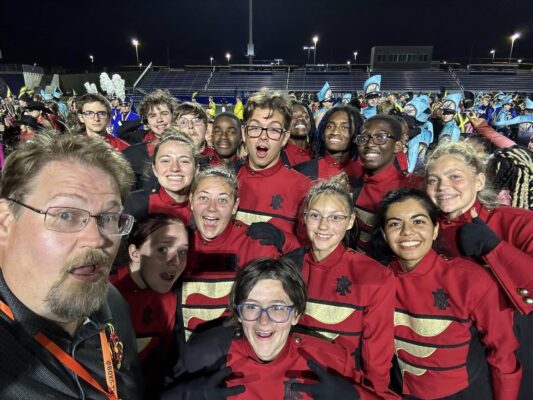 Davenport West Receives Recognition By Special Olympics
Congratulations to West High School on being selected as a Special Olympics National Banner Unified Champion School! A Unified Champion School that received national banner recognition is one that has demonstrated commitment to inclusion by meeting 10 national standards of excellence. We are so proud of our Falcons!
Rock Island Teen Published In National Anthology
At just the age of 17 Moon Haynes is a published writer.
Moon, a senior at Thurgood Marshall Learning Center says she's always enjoyed writing and it's kind of therapeutic for her.
Her writing caught her creative writing teacher's attention, Mr. Britton.
"Moon knew I taught creative writing and had previously let me read a poem that was written during free time in a different class. Because of that, I knew Moon liked writing and wrote very well. So, when I became aware of the summer program, I encouraged Moon and several students to apply. I'm very excited to celebrate Moon's accomplishment," said Mr. Britton.
He encouraged her to participate in The Young Emerging Writers (YEW) Summer Internship Program. The YEW Summer Internship Program is composed of students ages 15-19 who applied and were interviewed for the privilege of participating in this selective paid internship program. Moon was one of the chosen for the program.
She entered some of her pieces to be considered for the program's literary magazine The Atlas. Not one, but three of her pieces were selected to be published in the magazine.
"I knew at least one would get chosen but I didn't think three would. I was very excited but also very nervous," said Moon.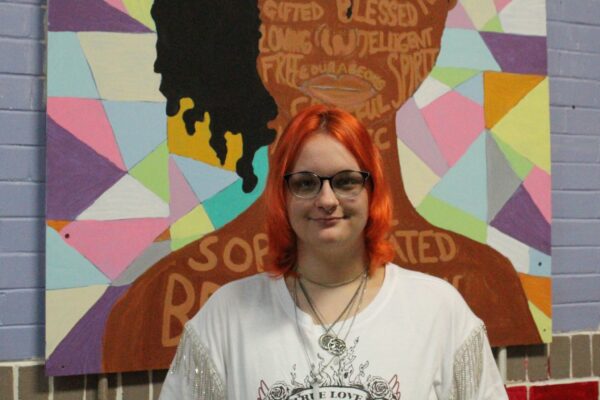 Rock Island Academy Holds Million Father March
Over one hundred Dads, grandpas, uncles, and men within our community showed up to support Rock Island Academy students on Sept. 22 for the school's annual Million Father March. This is a very special event that encourages the influence of Men in the lives of our students. Thank you to everyone who came out to cheer on our students. You definitely made their morning!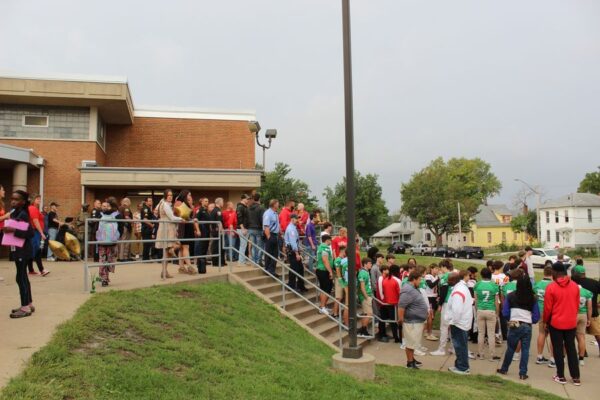 Genesis Nursing Officer Elected To National Position
Joel Moore, MSN, RN, chief nursing officer for Genesis Medical Center, Davenport, will soon be a national voice for nursing leadership.
Moore has been elected to the American Organization for Nursing Leadership (AONL) Board of Directors. Elected by the organization's membership, he will serve a three-year term, beginning January 1, 2024. As a board member for Region 6, he will represent Iowa, Nebraska, Minnesota, Kansas, Missouri, South Dakota and North Dakota.
The AONL is a national professional organization of more than 11,000 nurse leaders who work in hospitals, health systems, academia and other care systems. Since 1967, the organization has led the field of nursing leadership through professional development, advocacy and research that advances nursing leadership practice and patient care. AONL is an affiliate of the American Hospital Association.
Ballet Quad Cities Working With Elementary Schoolers
Ballet Quad Cities have been working with Milan's Thomas Jefferson 6th graders. The students got to present their interpretation of Van Gogh's Starry Night at the school's Donuts with Dancers event. Ballet Quad Cities have received outside grants to pay for their week with TJ's 6th graders and is the only school that has had this opportunity. The sixth graders are rocking it!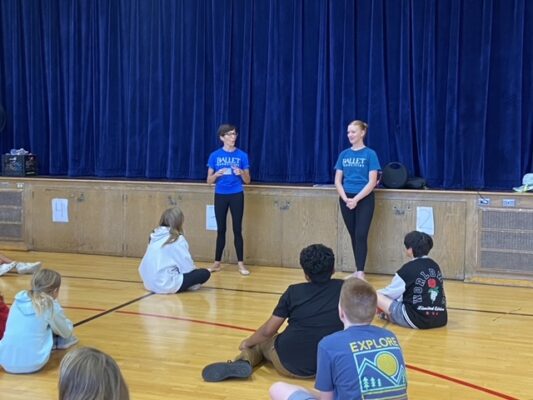 Genesis Foundation Receives $10,000 From Bix 7
The Genesis FoodPlex was this year's Quad City Times Bix 7 charity. Food is Medicine and this donation of $10,000 will help support food-insecure individuals and their families with access to healthy foods.
The Quad-City Times is proud to give back to the community. Michelle Juehring, Quad-City Times Bix 7 Race Director, second from right, presents the Genesis Health Services Foundation with a check for $10,000. The money will help fund Genesis FoodPlex. Food is Medicine, and the Genesis FoodPlex helps support food-insecure individuals and their families with access to healthy foods. Accepting on behalf of the foundation and the FoodPlex are Matt Arnold, PharmD, BCACP, Genesis Family Medicine; Kelli Duran, Genesis Administrative Fellow; and Sara Hodgini, Executive Director of the Genesis Health Services Foundation.
For more information on the Genesis FoodPlex – https://bix7.com/bix-charities/