Genesis Remembrance Trees An Honored Family Tradition For A Good Cause
Since 2004, Genesis Remembrance Trees have honored more than 7,000 individuals and raised more than $100,000 for hospice care services. For some, the tree-lighting has become a family tradition – a way to pause during the busy holiday season and gather and
remember along with the support of others.
The tree-lighting also has become a tradition for Genesis Hospice team members, who share pride in all the Remembrance Tree represents and plan the event to honor the hospice patients who have touched their own lives.
"Genesis Hospice is 'where every life is extraordinary and honored as sacred,'" said Jamie Moen, Genesis Home and Community Services Director. "The Genesis Remembrance Tree shines a light on the legacy of the patients who have received our care, and we hope it provides comfort to many."
This year's Genesis Remembrance Tree will be sponsored by Whelan-Pressly Funeral Home Inc.; Good Samaritan Society; McGinnis-Chambers Funeral Home; and, American Bank and Trust.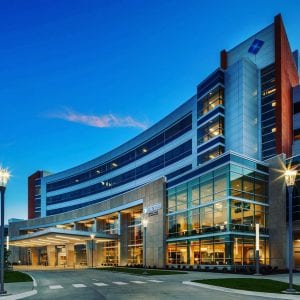 Individual "light" sponsors are invited to make a donation of $10 or more to honor the memory of a loved one and illuminate the Genesis Remembrance Tree. Proceeds will benefit Genesis Hospice Services. Sponsor a light at www.genesishealth.com/tree
Genesis Hospice has once again partnered with Isabel Bloom to create a limited edition ornament for the 2022 Remembrance Tree. The ornament sale helps support Genesis hospice services and provides loved ones a way to adorn their own tree with loving thoughts
of those they wish to always remember.
The cost is $20 each (cash or credit card.)
Genesis Hospice is comprised of a multidisciplinary team to provide support and comfort to patients and their families when a cure is no longer possible. Hospice care can be provided in the home, a skilled nursing or assisted living facility or the Clarissa C. Cook Hospice
House.
For information about how to honor the memory of a loved one, call (563) 421-6865 or go
to www.genesishealth.com/tree.