Will Quad-Cities Steak N Shakes Be Closing?
Will the Quad-Cities soon be missing one or both of its signature late-night diner spots?
Steak n Shake announced today that 51 more of its stores nationwide will be closing up. The company had already closed up 57 restaurants nationwide earlier this year due to financial woes exacerbated by covid-19.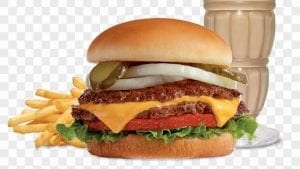 The burger chain has two locations in the Quad-Cities — in Moline on 41st Avenue, and in Davenport on 53rd Street — and while no specific restaurants have been named to be closed among those 51, local residents hope the two in the Quad-Cities will keep their doors open.
"I hope we at least have one here," said Jay Hernandez of Rock Island. "I'd like for both to stay open but it would really suck if both of them closed and we didn't have at least one."
Steak 'n Shake was founded in February 1934 in Normal, Illinois. Gus Belt, Steak 'n Shake's founder, pioneered the concept of premium burgers and milkshakes.
According to the company website, for over 85 years, the company's name has been symbolic of its heritage. The word "steak" stands for
steakburger
. The term "shake" stands for hand-dipped
milkshakes
. Gus was determined to serve his customers the finest burgers and shakes in the business.
To prove his point that his burgers were exceptionally prime, he would wheel in a barrel of steaks, including round, sirloin, and T-bones, and grind the meat into burgers right in front of the guests. Hence arose the origin of our famous slogan, "In Sight, It Must Be Right."
For continuing information on the local side of this story, stay tuned to
QuadCities.com
.