Welcome To The Quad-Cities, John Deere Classic Visitors! Here's What You NEED To Check Out In The Q-Cs…
Welcome to the Quad-Cities, John Deere Classic Visitors!
It's always interesting to step outside your bubble and take a look at things from a new perspective.
Oftentimes, we overlook some pretty wonderful things we're blessed to have within our lives because we take them for granted. And, sometimes, it takes stepping back to get a new look at those things to really appreciate them.
I often find myself doing this when I stop to think about all the fantastic things we have here in the Quad-Cities. Whenever I'm assigned to do a story introducing people to the Quad-Cities, or just telling people about our area, I find myself regaining my enthusiasm for all the things I truly love here.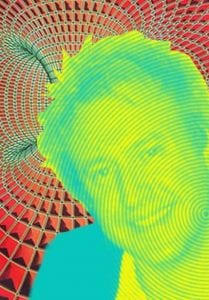 Such is the case this week, as I look around at all the folks from around the world coming to the Q-Cs for the John Deere Classic. National media and international golfers have set down in our midsized market, many of whom have never been here before, and those folks are wondering what exactly exists beyond the links they're visiting every day.
The answer? Plenty.
The Quad-Cities is a pretty awesome place. And I say this as someone who did not grow up here. I was born in Chicago and grew up between there and New York, but I've also spent time around the country, everywhere from North Carolina to California, and I ended up settling down here.
Why? Because it's a perfect middle ground. It's not too small, it's not too huge. It's a big enough market to have a variety of great restaurants, cultural events and things to do, but it's still a small enough market to have a lower cost of living, more chill people (in general), and a layout that's pretty easy to get around without too much traffic.
So if you're from out of town, and you're only here for the Classic, what should you check out while here?
Well, of course there are the obvious answers. You'll want to try Quad-Cities style pizza, which is unique to the area, although ubiquitous in the area. Harris Pizza is the original progenitor, although there are a myriad of other imitators out there, all of which are pretty delicious as well. You'll also want to try another local original, Taco Pizza, from Happy Joe's. And of course, you'll want to hit up Whitey's Ice Cream, which is a local institution.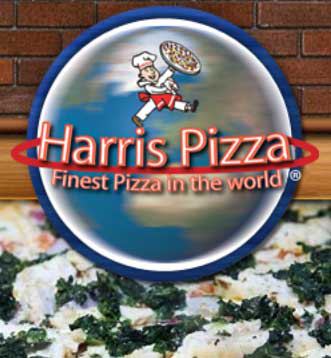 Another common and obvious thing to do is to check out the Mississippi River. This is something I completely take for granted, as literally every day I cross the river multiple times to go to work, go to soccer practice, and take various trips. But whenever I have out-of-town visitors, they always geek out over the sights of the Mississippi and I rediscover its beauty as well. And, quite honestly, when I get a chance to just chill out and check it out, it is pretty gorgeous.
Some of the best spots for river views are Schwiebert Park in downtown Rock Island, LeClaire Park in downtown Davenport, and the River Drive stretch from Davenport to Bettendorf. If you've ever read the book "The Great Gatsby," you'll particularly appreciate the mansions and astounding architecture and views along that River Drive stretch, which always reminds me of East Egg as described by Fitzgerald.
If you take that drive you'll want to take a detour up Mound Street into the Village of East Davenport. This is one of the hidden gems of the Quad-Cities, a cool little stretch of shops, restaurants, taverns, and sights to be seen. It's really quite an odd and fun mix, and you're best off parking your car and walking around to take everything in. Stop by and get some of the funky ice cream flavors – everything from cherry goat cheese to maple bacon – at What's The Scoop, grab some decadent and delicious chocolates from Lagomarcinos, and get some lunch at the variety of places offering everything from Mexican to cajun to bar food and more.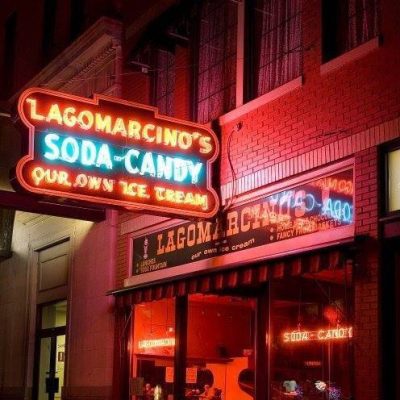 If you had kept on going up that River Drive, you would've gone through downtown Bettendorf, which is an up-and-coming downtown in the area with a handful of fun spots to hit, including one of my favorite sports bars, Sports Fans, which has some of the best wings in the area. And if you'd kept going beyond that, you'd eventually get to LeClaire, which is a wonderfully quaint downtown in a small town that's perhaps best known as one of the home spots for the popular show "American Pickers."
If you'd gone back down River Drive west, back to Davenport, you'll come through downtown Davenport, which is full of awesome places. There are great restaurants like Me and Billy, Armored Gardens, Half Nelson and more, as well as fun taverns and night spots like Mac's, Devon's Complaint Department, Analog and Raccoon Motel. Major Art and Hobby is a hidden gem with plenty of cool stuff including a massive working model train setup downstairs that you've got to see. There's also funky clothing stores like Abernathys and Theo and Co, as well as Trash Can Annies thrift store.
Swinging over the bridge from downtown Davenport, you enter downtown Rock Island, which is full of one-of-a-kind stops as well. If you're interested in seeing a theater show featuring fantastic actors and crew, I highly recommend Circa '21 in downtown Rock Island, currently showing the phenomenal "Beauty and the Beast" as well as the kids show "Madagascar." RIBCO is always a great spot to hit for live music, and next door's 2nd Ave. and Dac Faq are both great night spots. Icons is the place to be for top shelf martinis and mixed drinks, and Blue Cat, Wake, and Bent River are all great for microbrews. And don't forget to make your way down to the east end of downtown Rock Island where you'll find the combination of Ragged Records' cool vinyl and music store, featuring the artworks of one of my favorite local artists, Jon Burns, and then around the corner from there is one of the most unique spots you'll find anywhere, one of my favorite haunts, Rozz Tox, which is a combination of Asian aesthetic, hipster bar, coffee house, and esoteric alcoholic drink treasure. At night, the outdoors is lit up with Christmas lights, and Rozz Tox features everything from cool under-the-radar live music to raves. Seriously, you've gotta check this place out.
If you head east from downtown Rock Island, you'll find yourself going through downtown Moline, which, like Rock Island, is an awesome mix of restaurants, bars and more. The TaxSlayer Center features world-class music acts and entertainment as well as professional sports; Bent River offers a tasty mix of microbrews; Lemongrass is delicious Thai; and there's Dead Poets Espresso for if you need a jolt, not to mention Bad Boys Pizza for your Q-C style 'za. Keep going east from there and you'll hit the growing East Moline downtown, home of The Bend, The Rust Belt music venue, Milltown Coffee, and more.
After all that looking around, you might be hungry, and the Quads has so much to offer in that respect.
Mexican food is plentiful, and if you want to get a great sampling in a live setting also featuring Mexican music and culture, check out Mercado on Fifth in downtown Moline on Friday nights starting at 5 p.m. In restaurants, there are soooo many to choose from. My personal favorites are La Rancherita in Rock Island and Moline, Nally's in Davenport, and Coya's in Moline. But there are a TON of great spots.
There's also a lot of great Asian places around the area, particularly Thai. Exotic Thai is always good, Lemongrass and Miss Phay's are also excellent. For Vietnamese there's Le Mekong, and Osaka for sushi and hibachi.
Local Italian spots are not incredibly plentiful, oddly enough, but Trattoria Tiramisu in Bettendorf is very good, and Lunardi's is a local favorite.
You'll find plenty of great restaurants with a wide variety of choices on their menus around the Q-Cs; that's typical of not just our area but most places around the country. For a one-of-a-kind bounty of massive food, check out Steel Plow. The downtown Davenport and Moline restaurants like Barrel House, Me and Billy, Armored Gardens and the like also have a great variety of items.
And, of course, there's so much more.
Where can you find that "so much more?"
Well, of course, your best local spot to do that on your phone and laptop is the one and only, fun, free, local QuadCities.com!
But you already knew this column was going there, didn't you?