Quad-Cities Pizza Lovers, Order Your Next Pie Here!
Hey, how about a pizza?
You really can't beat a great 'za for comfort food in jenky times. In eras of uncertainty, there's really nothing more certain that the delicious combo of malty crust, tangy sauce, gooey cheese and fresh toppings.
Got your attention? You're darn right we do. Now what you gonna do about it? Call up for some fresh pie?
Good thing for you QuadCities.com offers you a list of local restaurants, bars and cafes that are going above and beyond to offer the community options to still get their favorite dishes – and here's your list of pizza joints available for carry-out, delivery and pickup.
Oh, and hey, if you have information about a businesses not listed here, please feel free to send a quick email to eat@quadcities.com.
2724 Avenue of the Cities Moline            (309) 797-5600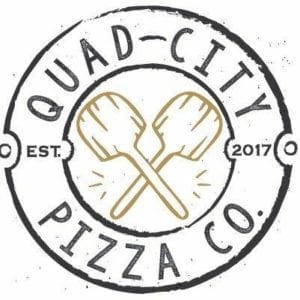 Will be offering Carry Out & Delivery (expanded temporarily to Moline, East Moline, Silvis, Rock Island and Coal Valley) every day of the week from 4 – 9 p.m. Please use pick-up window ONLY. Parking lot pick-up will also be available at Bettendorf location (3408 State St. Bettendorf).
Business lunch deliveries of $100+ available with notice.  15% OFF special for those.
3700 Blackhawk Road Rock Island           (309) 788-7400
Providing delivery and curbside pickup services from 11 a.m. – 8 p.m. daily. Delivery area will remain the same. Will be requiring credit cards for all deliveries and curbside orders.
4121 18th Avenue Rock Island     (309) 786-2400
Open for delivery and pickup.
119 1st Ave W Milan       (309) 787-5898
Will be offering carryout and curbside delivery Monday-Wednesday 11 a.m. – 2 p.m., Thursday-Saturday 11 a.m. – 8 p.m. and Sunday 4 – 8 p.m.
Also have gift cards available for purchases on a later date.
708 S Main St. Port Byron            (309) 523-3324
Carryouts on the south side of the building available.
514 Green Park Avenue Colona                (309) 281-1135
Carryout and delivery available from 4 p.m. – 9 p.m. Tuesday-Sunday. Closed on Mondays.
711 1st Avenue Silvis       (309) 755-0625
Carry out only from 11 a.m. – 9 p.m. It is asked when picking up your order, please try to remain 6 feet away from other customers.
3903 14th Avenue Rock Island     (309) 788-3446
Open for carryout Sunday-Thursday 11 a.m. – 8:30 p.m. and Friday-Saturday 11 a.m. – 9 p.m.
119 N. Cody Road LeClaire      (563) 289-3305
Full menu curbside pickup & delivery Monday-Friday 9 a.m. – 9:15 p.m. and Saturday-Sunday 9 a.m. – 10:30 p.m.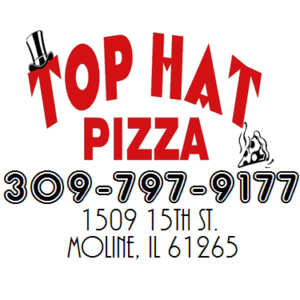 1509 15th Street Moline (309) 797-9177
Carryout as well as delivery through Order2Eat, GrubHub, Door Dash and Postmates.
Hours :
Sunday 2pm-10pm
Mon-Thurs 3:30pm-10:30pm
Fri & Sat 3:30pm-11:30pm
1610  7th Street Moline (309) 797-1800
2184 W. Kimberly Rd. Davenport (563) 888-5468
Open for pickup and delivery daily from 4-8 p.m. at both locations. Also delivery through Order 2 Eat, Door Dash, GrubHub and Uber Eats.
Looking through this list, it is obvious to see how resilient and dedicated the local businesses in the Quad Cities are. While we may not know what tomorrow brings throughout these times, one thing rings true. We will get through this. And with full bellies of delicious food!
QuadCities.com will continue to update this list as new information is received. Stay tuned!