Looking For Fun Events This Week In Illinois And Iowa? Check Out FUN10!
Looking for some fun things to do in Illinois and Iowa this week?
In the Quad-Cities?
Check out our Fun10!
Fun10 — ten ways for you to have fun in the Quad-Cities, this week and every week, running every Sunday, only on your site for fun, free, local entertainment, QuadCities.com!
Every Sunday, we drop a new Fun10, to give you a head start on your week and a heads up on what's going on over the coming seven days. Check out Fun10 every Sunday for the details on ten awesome events happening around town. It's a cool read, and a great way to get started planning your entertainment for the week.
So what's on the Fun10 for this week? Read on…
Civil War Days Continue Today
To honor Bishop Hill's very own Company D, IL 57th Volunteer Infantry, Bishop Hill is having Civil War Days on Saturday May 6 and Sunday May 7. There will be a living history encampment in the village park with programs going on every hour on the hour. Some of the programs that are scheduled are: a vintage baseball tournament, artillery demonstration, an appearance by General U.S. Grant, a Civil War Ball, lecture on President Lincoln, a medical demonstration, an afternoon skirmish, and much, much more. The Steeple Building Museum will also have a special Company D exhibit.
Event is free and open to the public. For more information about the schedule of events, contact the Bishop Hill Heritage Association at 309 927-3899 or bhha@mymctc.net. Sponsored by the Barbro Osher Pro Suecia Foundation, Geneseo Foundation, Illinois Arts Council Agency, a state agency, and the Bishop Hill Heritage Association.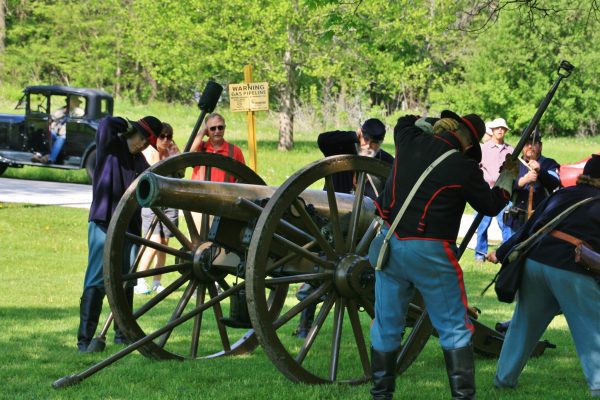 Who's The Boss? Tony Danza Coming To Town
Tony Danza takes hit live show, Standards & Stories, to Rhythm City Casino May 13!
Tony Danza and his four-piece band are making their debut at Rhythm City Casino with their hit live show, Standards & Stories. Combining timeless music with wit, charm, storytelling, and a dash of soft shoe and ukulele performances, Danza performs a selection of his favorite standards from the Great American Songbook while interweaving stories about his life and personal connection to the music.
The hit live show has entertained audiences around the country with The New York Times raving "Tony's a live wire who tap-dances, plays the ukulele, tells stories and radiates irresistible charm… He exudes the kind of charisma that can't be taught!" Broadway World said, "His voice and showmanship is a welcome reminder of why the standards are just that-because they're timeless." "The man has TRUE stage presence like we dont see anymore. His singing voice is on par with any of the great performers of yesteryear or any year. Seeing Tony Danza on stage in your lifetime is a must.", said Scott Spears of WWGH Radio.
Danza has been one of the worlds most beloved and iconic entertainers for over 40 years. Perhaps best known for his starring roles on two of television's most cherished and long-running series, Taxi and Who's The Boss, Tony has also starred in hit films such as Angels In Outfield, She's Out of Control, Hollywood Knights, and Don Jon. Well established as a song and dance man, Tony has also starred on Broadway in The Producers, A View from the Bridge, and most recently received rave reviews for his performance in the Broadway musical comedy, Honeymoon In Vegas, with the New York Times calling his performance "sly genius," and a "career high". He received an Emmy nomination for his guest spot on The Practice, and has recently made special appearances on hit shows like Blue Bloods and Broad City. Danza most recently starred in the animated feature, Rumble, for Paramount, the Hulu original film, Darby & the Dead, the Netflix series The Good Cop, There's Johnny on Hulu, and Power Book III: Raising Kanan on Starz. He will next be seen in the new season of And Just Like That, the sequel to Sex in The City, on HBO Max, and the upcoming season of Power Book III: Raising Kanin. He also has a much buzzed about sequel to Who's the Boss in development with Amazon's Freevee.
Tickets start at $35. Doors open at 7 PM and the show starts at 8 PM.
GET YOUR TICKETS HERE: TONY DANZA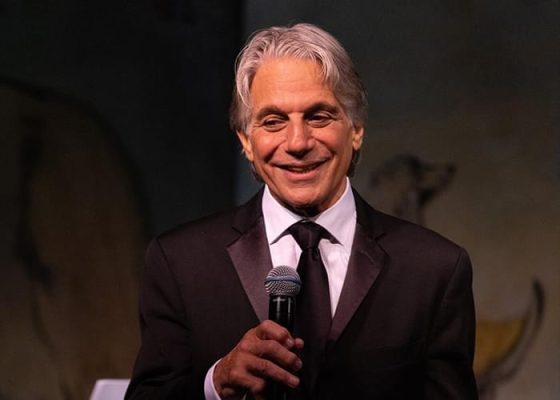 Improvmania Hits Rock Island
Four performers enter.
Only one can be champion!
The Nightcaps present a new improv experience, Improvmania! Four talented improvisers take to The Speakeasy stage to battle it out for chance to become the Nightcaps Improv Champion as the host for the evening rewards and takes away points to determine the best performer of the night.
Come cheer for your favorites as you experience an improv show like you never have before!
Doors open at 7 and the show begins at 8 pm. Tickets are $10 in advance and $12 the day of the show. Call 309-786-7733, ext. 2 to reserve your seats. You must be 21 or older to attend.
Learn more: TheCirca21Speakeasy.com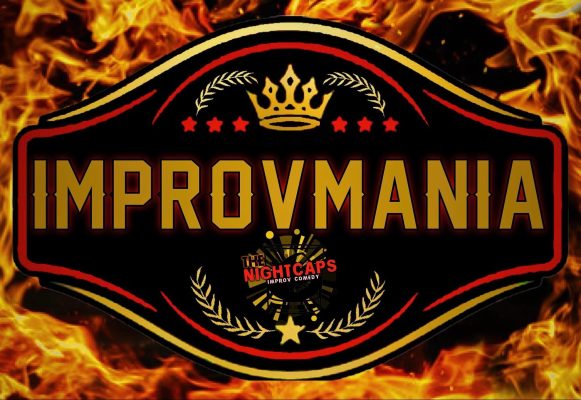 Pick Up Some Native Plants For Your Garden
Hosted by Guardians of the Prairie and Forest & Mariposa Design, enjoy the annual Native Plant Sale!
Native trees, shrubs & perennials – over 100 different species. We will post plant list as they get finalized.
Proceeds Benefiting restoration at the estate.
May 13th 9am-4pm
May 14th 11am-4pm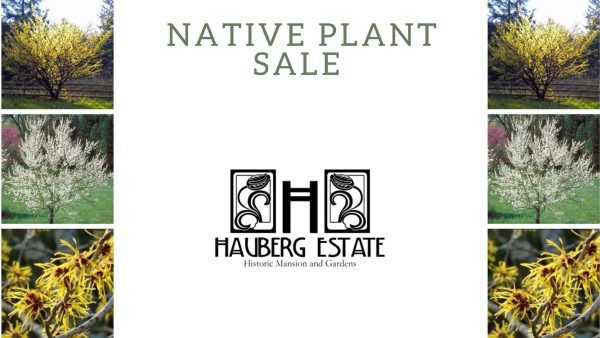 Beaux Arts Fair Blossoming Next Weekend
Celebrate 70 years with this Mother's Day tradition at the Mississippi Valley Fairgrounds!
Free admission, free parking, FREE FUN!
Learn more: BEAUX ARTS FAIR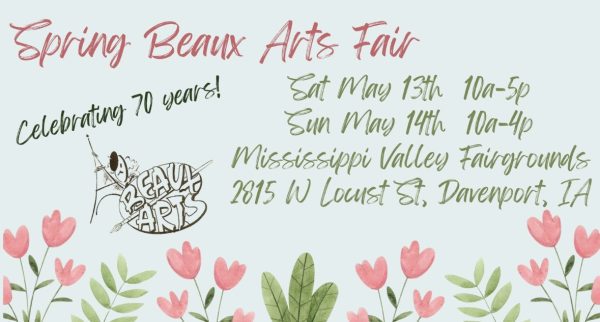 Teen Anime Club This Week At Library
Teen Anime Club will draw attention tonight 6:30pm – 7:30pm at Fairmount
Davenport
Library, 3000 N Fairmount St.
The club takes place the second and fourth Wednesdays of each month, including:
April 26
May 10 & 24
June 14 & 28
July 12 & 26
August 9 & 23
Teens (ages 11-19) are invited to join us as we watch Japanese animation, eat snacks, and socialize with others interested in Anime! This program is for teens ages 11-19 only. Content will be rated PG13/TV14 (or international equivalent). Content provided courtesy of CrunchyRoll.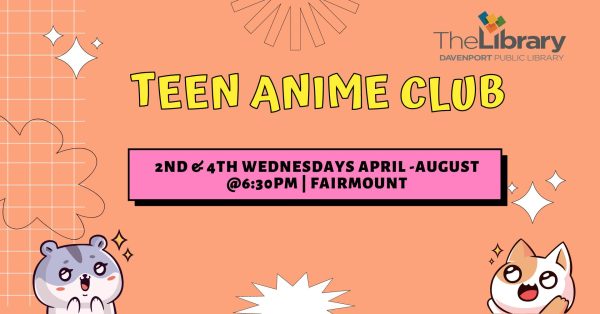 Find Fitness At The Skybridge
Get Fit on the Davenport Sky Bridge!
Free fitness every Sunday at 9am. Beat those winter blues, keep those cold muscles active and share a smile or a high 5 with some great people! There is about 50 mins tonwalk, jog run, climb stairs, shake your hips with Zumba and so much more! Positive quotes are hung throughout the course that you go at your own pace at. At the end we draw for prizes thanks to local businesses donating ever week! Wear layers it gets warm inside, water available, and a great playlist!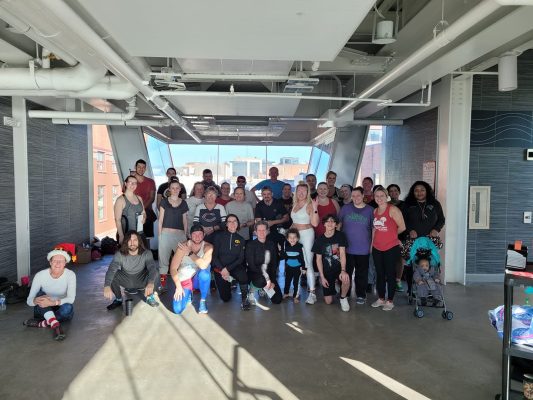 Putnam In The Swim With Narwhals
The Putnam Museum and Science Center is thrilled to host the Smithsonian traveling exhibition Narwhals: Revealing an Arctic Legend. From their depiction in the 1500s as angry sea monsters to their status as icons of pop culture today, the narwhal, with its unique spiral tusk, has inspired legend in Inuit and European society and fascinated people across cultures for centuries. This mysterious animal and its changing ecosystem are highlighted in this Smithsonian traveling exhibition.
Developed by the Smithsonian's National Museum of Natural History and its Arctic Studies Center and organized for travel by the Smithsonian Institution Traveling Exhibition Service (SITES), the exhibition explores interdisciplinary research conducted about the narwhal by Smithsonian scientists, in collaboration with Arctic researchers and members of Inuit communities, about the narwhal in their rapidly changing Arctic environment. The exhibition uses firsthand accounts from these scientists and Inuit community members to reveal how traditional knowledge and experience, coupled with scientific research, heighten the understanding of narwhals and the changing global climate.
Featuring an 18-foot, life-size model of a male narwhal, the exhibition examines "the unicorn of the sea." Visitors will learn what the narwhal tusk is for, test their tooth knowledge, examine a cast of a skull from a prehistoric narwhal relative, and compare the different ways that narwhals and their whale relatives have adapted to the Arctic environment. Panoramic images of landscapes and a soundscape of narwhal vocalizations, ice and water flows and other Arctic wildlife will immerse visitors in the Arctic environment of the narwhal. The exhibition highlights how the narwhal and its tusk have inspired medieval European unicorn imagery and legend. Visitors can read the Inuit legend of the narwhal, illustrated by artwork from Inuit community members. Audiences will learn what the Inuit have learned and how environmental changes are affecting the way of life for both narwhal and Inuit.
Exhibit admission is included in the price of general admission—$9 for adults, $8 for youth (ages 3-18), seniors, college students and military.
Narwhals: Revealing an Arctic Legend plays the Putnam now through April!
Learn more: NARWHAL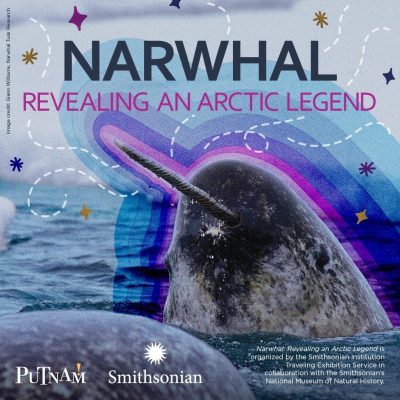 Bingo Like A Rock Star
It's time to rock out with rock star bingo!
Think you know your music trivia? Time to test your skills!
Think you know your music?
If you know what song contains these lyrics, you would probably love Rock Star Bingo!
"And she's watching him with those eyes,
And she's loving him with that body, I just know it,
Yeah 'n' he's holding her in his arms late, late at night."
What is Rock Star Bingo?
Just like "regular" bingo, but we replaced bingo numbers, like "B16", with parts of songs. If you know the song title (no phones, devices or apps – basically no cheating), then place a bingo chip on that square. Get 5 squares in a row and you're a winner!!
It's the most fun you will ever have playing bingo!
According to the folks involved, here are the deets:
**NEW Start Time of 7pm**
Rock Star Bingo
EVERY Wednesday @ 7pm
The Tangled Wood (
Bettendorf
, IA)
B-I-N-G-O +
Name That Tune +
Sing-a-longs
Rock Star Bingo
FREE To Play
Win FREE drinks!
Music changes EVERY week!
Music from the 50's through music that came out in the last month!
St. Joe's Coffeehouse Returns
Soon it will be time for the St. Joe's May Coffeehouse! I hope this email finds you enjoying our spring weather, major flooding notwithstanding. Maybe get that bike out for a spin, or visit the forest. Or just walk around your neighborhood.
So as winter fades and spring takes over, we can gather for some music, poetry, and community.
Be well Friends! Hope to see you at the…
St. Joe's Coffeehouse
Friday May 12th, 6:30-8:30pm
First Lutheran Church at (or behind, weather permitting) the Parish House
1600 20th St. Rock Island
All donations support the St Joseph Evening Meal at Rock Island Township
Call Chris for more info, 309 798 3776