Find Fun Events This Week In The Illinois And Iowa FUN10!
Fun10 — ten ways for you to have fun in the Quad-Cities, this week and every week, running every Sunday, only on your site for fun, free, local entertainment, QuadCities.com!
Every Sunday, we drop a new Fun10, to give you a head start on your week and a heads up on what's going on over the coming seven days. Check out Fun10 every Sunday for the details on ten awesome events happening around town. It's a cool read, and a great way to get started planning your entertainment for the week.
So what's on the Fun10 for this week? Read on…
Festival Of Trees Returns Next Weekend
Celebrate the opening of Festival of Trees at the Quad Cities' "premiere" holiday event! Be one of the first to purchase or bid on beautiful designer displays while enjoying culinary creations by Chef Chris Carton and cash bar with signature cocktails!
Dance the night away with musical entertainment by Funktastic 5 while taking in the marvelous displays and participating in fun photo ops and raffles! Take chance in the money machine or purchase a lucky lotto ticket to WIN big prizes courtesy of Estes Construction and Necker's Jewelers! Raffle tickets are also available for the VIP Baskets and designated trees on the floor.
"Tinsel Treasures" Gift Shop and "Be Original" Art Gallery will also be open for your shopping pleasure. Tree purchase includes complimentary local delivery within a 30-mile radius.
Presenting Sponsors: Estes Construction
Supporting Sponsors: RDA and Necker's Jewelers
Opening Night Festivities
Friday, November 18
Drinks in Atrium: 7 pm | Doors Open: 7:30 pm
RiverCenter South, Great Hall
136 E. 3rd St Davenport, IA
Tickets: $60.00 | $65.00 after Nov 1st
$1,000 for Reserved Table of 8
Buy Tickets Here: FESTIVAL OF TREES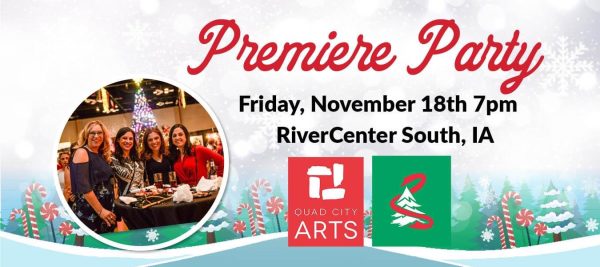 'Cabaret' Coming To Rock Island's Augustana College
The Augustana College Department of Theatre presents "Cabaret," November 17-20, 2022.
Set in 1929-1930 Berlin, the musical focuses on the hedonistic nightlife at the Kit Kat Club and revolves around an
American writer's relationship with Sally Bowles, a cabaret performer. The original Broadway production opened in 1966
and ran for 1,166 performances.
A musical theatre performer herself, Augustana's Shelley Cooper, assistant professor of theatre arts, will direct "Cabaret."
Cooper said she hopes the audience takes away a simple message: "I can be changed by what happens to me, but I refuse
to be reduced by it."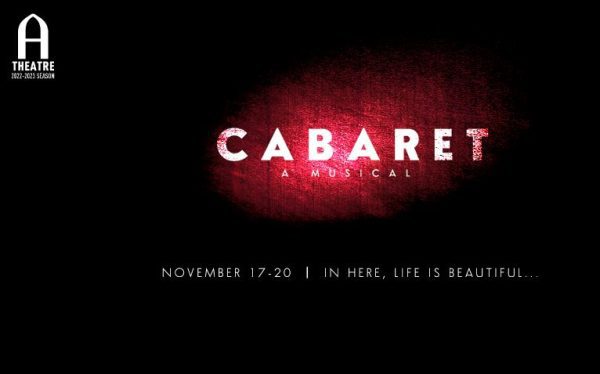 "The singer, Sally Bowles, represents the people who kept their eyes shut to changes in the world around them, and the
novelist represents the new (perhaps naïve) American activist who could no longer sit by and watch the government ignore
the will of the people," she said.
"Today, as activism at both ends of the political spectrum has experienced a renaissance in America, 'Cabaret' as a
cautionary morality play has tremendous resonance."
Several principal roles are double cast and will be performed by different actors on different nights. This was to
accommodate the growth of the college's music theatre department and gives a chance for more students to shine on
stage.
Tickets can be purchased at Augustana.edu/tickets.
Performances will all take place in the Brunner Theatre Center. For additional information, please contact the Ticket
Office at tickets@augustana.edu or 309-794-7306.
Psychic And Paranormal Expo Coming To RiverCenter
The 9th Annual Quad Cities Psychic & Paranormal Expo hits the River Center November 19 and November 20!
One of the best expos in the midwest featuring 40+ vendors, psychics, mediums, paranormal teams, haunted locations, healings, reiki, reflexology, stones, gems, drums, tarot cards, shamans, candles, herbs, books and SO much more!
Admission to the expo is only $5 per day!
The $5.00 admission also gets you in to the presentations/speakers throughout the day for no extra charge!! Speakers may include ghost hunters, gallery readings, learning about intuition, etc.- all for no extra charge, but seating is limited for speakers- first come, first served.
Get your tickets here: EXPO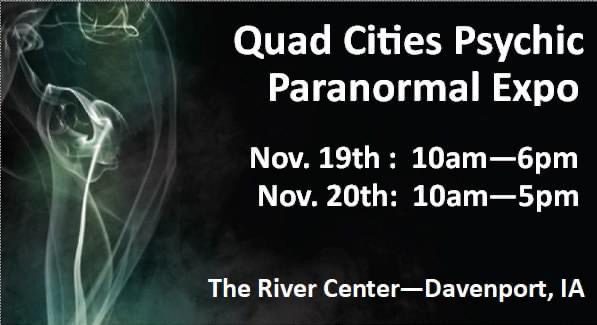 Analog Celebrating The Holidays
Analog Arcade Bar is bringing back their Christmas Pop-up, Super Awesome Christmas Time II, for its second year, taking place from November 1st to December 31st at their Moline Centre location.
This pop-up features more of everything: over 35,000 Christmas lights, 1,500 feet of tinsel, specialty cocktails, surprise visits from Santa, and much more.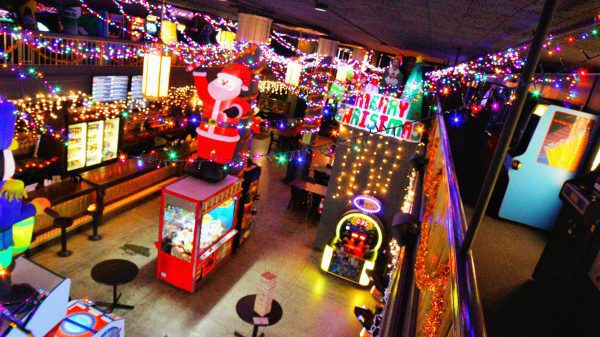 "We had such a blast hosting this event last year that we had to bring it back bigger for year two," Analog co-owner Dan Bush says, "We want to give people a chance to reconnect with their friends, co-workers, and loved ones, and Analog Moline is the perfect place to do just that."
This event is open Tuesday through Sunday and is family friendly until 9 pm.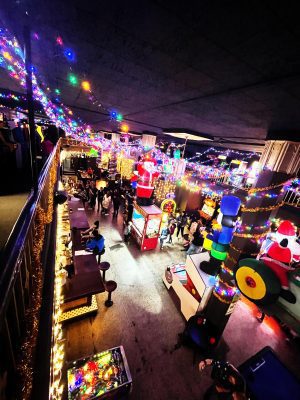 Trivia Night Live Hitting Bettendorf
Trivia Night Live is rolling into The Tangled Wood in Bettendorf every Tuesday at 7 p.m.!
It's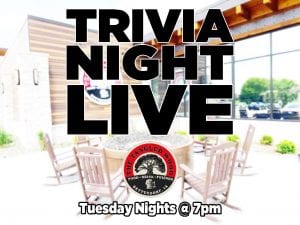 Free To Play, with up to eight people per team playing in various categories.
What is Trivia Night Live?
Trivia Night Live is a live interactive team trivia game played at your favorite restaurants and bars. The game consists of four rounds of questions of increasing difficulty and point values. Categories range from current events, history, geography, science, sports, and more….
Trivia Night Live is free to play, and you can have up to 8 members on a team.
Prizes are awarded for the winner of the 1st half and the overall winners win a $25 gift card for 1st Place, $10 for 2nd Place (cannot be used the same night).
We ask a question, and then play a song. Your team has the duration of that song to turn in your answer. No cell phones. web devices or smart watches can be used, just the useless trivial knowledge contained between your ears.
#LiveFromDavenportItsTriviaNight
presented by Think & Drink Entertainment.
'Spooky Pete' Runs Through Next Weekend
Haus of Ruckus Returns to The Mockingbird with "Spooky Pete!"
Just in time to be late for Halloween… Haus Of Ruckus' latest production is a bone chilling story of 5 under grads exploring a haunted mansion belonging to the outrageous spooky Pete.
Scream in delight at several interwoven storylines of self acceptance, queer identity, and giant bugs. The gang stumbles upon all sorts of otherworldly and fabulous entities. Ghouls, drag queens, puppets and loose parodies of 1970s tv personalities.
The call is coming from inside The Mockingbird! Tickets are $10 at the door payable via cash or Venmo. Reserve seats by emailing HausOfRuckusQC@gmail.com… if you dare!
Learn more: TheMockingbirdOnMain.com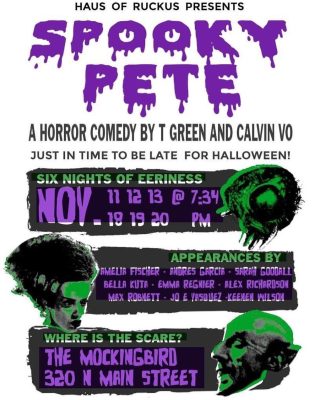 Circa '21 Rings In Holidays With 'White Christmas'
A Circa '21 family favorite returns just in time for the holiday season! Veterans Bob Wallace and Phil Davis have a successful song-and-dance act after World War II. With romance in mind, the two follow a duo of beautiful singing sisters en route to their Christmas show at a Vermont lodge, which just happens to be owned by Bob and Phil's former army commander.
Featuring a dazzling score with well-known standards including "Blue Skies," "I Love A Piano," "How Deep Is the Ocean" and the perennial title song, Irving Berlin's "White Christmas" is an uplifting musical that promises to be a merry theatrical experience for all ages!
Please visit www.circa21.com for details, or call the Box Office at (309) 786-7733 ext. 2.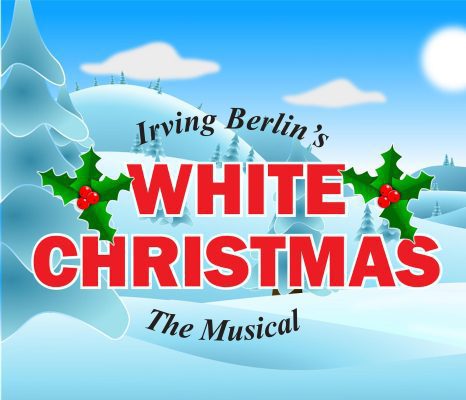 Get The Blues Every Wednesday At Kavanaugh's
The Hilltop is THE neighborhood bar and grill of the Quad Cities. Featuring the best local draft beer selection and great food. It's at 1228 38th St., Rock Island.
And every Wednesday night at 8 p.m. at the Hilltop you can check out some awesome local musicians at the open mic blues jam.
So if you like the blues, head to the Hilltop on Wednesdays!
Bootleg Hill Open Mic Showcases Local Talent
Looking for a spot to showcase your talents?
How about the Bootleg Hill open mic night?
The musical open mic night is back. Happening weekly at Bootleg Hill Honey Meads in downtown Davenport. All are welcome. Hosted by Dan Fennesy and starts at 8 p.m.
Rock Out With Bingo!
It's time to rock out with rock star bingo!
Think you know your music trivia? Time to test your skills!
Think you know your music?
If you know what song contains these lyrics, you would probably love Rock Star Bingo!
"And she's watching him with those eyes,
And she's loving him with that body, I just know it,
Yeah 'n' he's holding her in his arms late, late at night."
What is Rock Star Bingo?
Just like "regular" bingo, but we replaced bingo numbers, like "B16", with parts of songs. If you know the song title (no phones, devices or apps – basically no cheating), then place a bingo chip on that square. Get 5 squares in a row and you're a winner!!
It's the most fun you will ever have playing bingo!
According to the folks involved, here are the deets:
**NEW Start Time of 7pm**
Rock Star Bingo
EVERY Wednesday @ 7pm
The Tangled Wood (
Bettendorf
, IA)
B-I-N-G-O +
Name That Tune +
Sing-a-longs
Rock Star Bingo
FREE To Play
Win FREE drinks!
Music changes EVERY week!
Music from the 50's through music that came out in the last month!
#ThisAintYourGrandmothersBingoNight