Find Fun Events In Illinois And Iowa In This Week's FUN10!
Fun10 — ten ways for you to have fun in the Quad-Cities, this week and every week, running every Sunday, only on your site for fun, free, local entertainment, QuadCities.com!
Every Sunday, we drop a new Fun10, to give you a head start on your week and a heads up on what's going on over the coming seven days. Check out Fun10 every Sunday for the details on ten awesome events happening around town. It's a cool read, and a great way to get started planning your entertainment for the week.
So what's on the Fun10 for this week? Read on…
Tommy Davidson Coming To Rhythm City Casino
Tommy Davidson will perform at Iowa's Rhythm City Casino on Saturday, January 7, 2023 with two shows at 6:30 PM and 9 PM. Tickets are $30 plus applicable online/phone ticketing fee. Must be 21+ to attend show. The star of In Living Color, The Proud Family and more, Tommy Davidson's exceptional range has earned him a reputation as an extraordinary performer.
Ticketing fees are waived when tickets are purchased at The Market Gift Shop inside Rhythm City Casino Resort.
German American Heritage Museum Open House Next Weekend
German Heritage Center's annual community open house is Saturday and Sunday January 7th and 8th, 2023. Enjoy free admission to the museum all weekend.
See all of their current exhibits and their historic building!
Current Exhibitions:
*The White Rose: Student Resistance Against Hitler, Munich 1942/43
*Preserving a Dyeing Art: German Blueprint
*The German Immigrant Experience
Plus a temporary exhibition curated by the St. Ambrose University Museum Studies Exhibitions class, featuring items from our own collection.
Learn more here: https://facebook.com/events/s/community-open-house-free-admi/3490340741197854/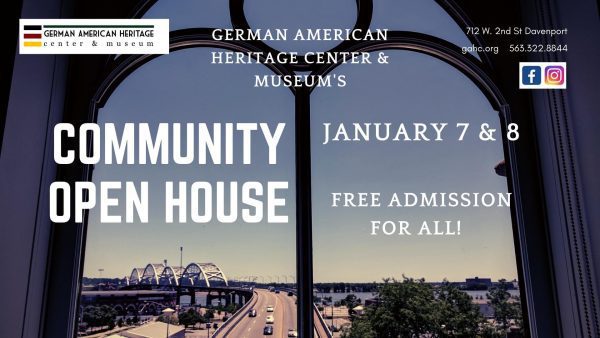 Big Room Back Next Sunday
Looking for some laughs next Sunday night?
The Big Room Open Mic opens the stage at 7 p.m. tonight at the Village Theatre in the Village of East Davenport.
Come and check out the fun, and if you're so inclined step up on stage for your own material.
See ya there!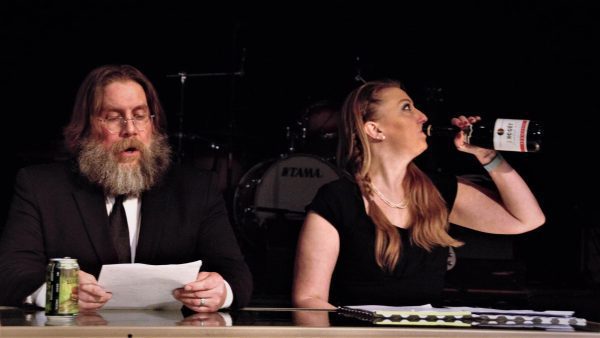 Not Another Bridal Expo Coming To Town Jan. 7
NABE, pronounced (Nah-bay), stands for Not Another Bridal Expo. Instead of the typical bridal expo we're all used to, NABE throws a wedding. Now you can ditch the list and plan your wedding with a wedding.
Meet vendors as they do what they love on Saturday, Jan. 7, 2023. From cake to food, photos, music, decor, and more. We encourage guests to ditch the list and experience it. Guests get to see exactly what each vendor offers and connect with them on a personal level. And there is a chance to win an all-inclusive vacation to Mexico. Must pre-register at www.NabeLove.com. Tickets cost $45.00 each and are not sold at the door.
NABE is a perfect event for engaged couples, their parents, and their wedding party. It's also fantastic for couples in love looking for the perfect date night and event planners looking to find quality local vendors. The main event (NABE) takes place at the RiverCenter, 136 E. 3rd Street in downtown Davenport, Iowa. Doors open at 3 p.m. and it ends at 8 p.m. Then the after-party takes place at the Hilton Garden Inn in Bettendorf, Iowa, from 8:30 p.m. to 11:59 p.m. Guests can arrive and leave the after-party with our party bus or drive independently. Guests also have the opportunity to take advantage of great hotel rates at the Hilton Garden Inn with the mention of NABE.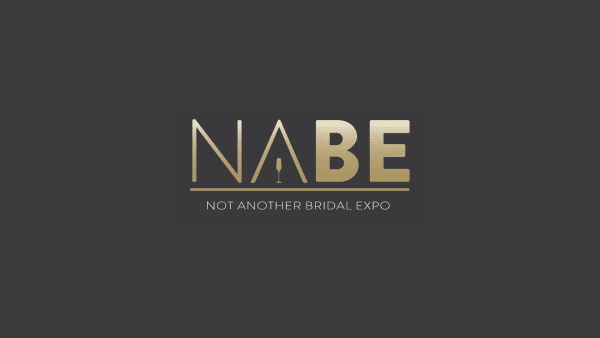 Although our "wedding" has no bride or groom, guests can experience everything that takes place in a wedding and more. This includes the cocktail hour, grand entrance, cake cutting, plated dinner served at guests' tables, entertainment, dancing, and so much more. Everything offered at NABE is sponsored by our approved vendors, who can all be found on our website www.NabeLove.com.
This makes it easy for our guests to ditch the cards, flyers, and lists and simply experience it. Guests will see vendors and connect with them directly from our website before, during, or after the event. Each business category has more than one vendor, making our dinner an ultimate taste testing of various caterers in the QC. This also makes our DJ showcase a live DJ battle, our designer tables a hub for decor inspiration, and our dessert table an assortment of cultures and flavors.
There will be tons of giveaways at the event; however, only one lucky couple will win the grand prize of an all-inclusive honeymoon vacation to Mexico. To enter for a chance to win the grand prize, guests must complete cute activities provided by the vendors. Each activity conducted will increase each guests' chance of winning at the end of the event.
Fish Swap Swimming Into Town
Check out the Quad City Fish Swap at noon Sunday at Golden Leaf Banquet Center, 2902 E. Kimberly, Davenport.
Follow Social Distancing & CDC Guidlines. We will have touch-less hand sanitizer stations throughout the venue. Please DO NOT TOUCH items until purchased. If high risk or experiencing symptoms please stay home.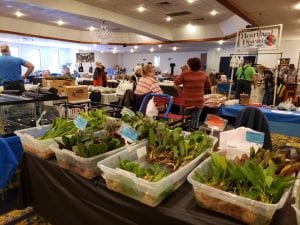 Retail sales event featuring a HUGE selection of live freshwater fish and plants. Plus new & used equipment, supplies and decor. Something for EVERY aquatic hobbyist. Free Admission!
Winter Nights Winter Lights Lighting Up Rock Island
The Quad City Botanical Center is proud to announce MidAmerican Energy Company as the presenting sponsor of the fifth annual Winter Nights Winter Lights through Jan. 2!
The outdoor gardens will be in winter bloom with over 160,000 glowing lights, showcasing our largest light display yet. Explore the Sun Garden, Children's Garden, lawns, pond and pocket gardens of our outdoor light exhibit as you experience our largest fundraiser of the year.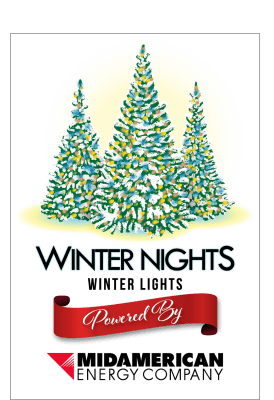 Bundle up, stroll the gardens at night and visit the outdoor events canopy for hot cocoa and treats for purchase by Taste Buds, a Downtown Rock Island business we are proud to partner with.
Bring the kids for free crafts to make and take or plan your visit on one of our special event nights.
New this year, Botanical Center members and FunBundle members will enjoy free admission Wednesday nights during the exhibit. Memberships can be purchased on qcgardens.com.
EXHIBIT DATES AND TIMES
Dec 15 – Jan 2, Daily*, 5-9PM
*HOLIDAY SCHEDULE
Open New Year's Eve and the night of New Year's Day.
Closed Christmas Eve and Christmas.
GENERAL ADMISSION
$8 Adults, $4 Youth 2-15, Under 2 Free
QC Botanical Center Members and FunBundle Members
receive $2 off Admission
Quad City Botanical Center members and FunBundle members enjoy free admission Wednesday nights throughout the exhibit duration. Members must show membership card upon entry.
Tickets available on qcgardens.com.
MEMBERS FREE ADMISSION NIGHTS
WEDNESDAYS,  5-9PM
Members must show membership card upon entry. Advanced tickets not required. Free for Botanical Center Members and FunBundle Members
DATE NIGHTS
12/30 THURS, 6-9PM
Enjoy live music by Roger Carlson and seasonal cocktails indoors at the cash bar. Snacks and hot cocoa provided.
$20 couple, $10 individual
Get The Blues Every Wednesday At Kavanaugh's
The Hilltop is THE neighborhood bar and grill of the Quad Cities. Featuring the best local draft beer selection and great food. It's at 1228 38th St., Rock Island.
And every Wednesday night at 8 p.m. at the Hilltop you can check out some awesome local musicians at the open mic blues jam.
So if you like the blues, head to the Hilltop on Wednesdays!
Bootleg Hill Open Mic Showcases Local Talent
Looking for a spot to showcase your talents?
How about the Bootleg Hill open mic night?
The musical open mic night is back. Happening weekly at Bootleg Hill Honey Meads in downtown Davenport. All are welcome. Hosted by Dan Fennesy and starts at 8 p.m.
Rock Out With Bingo!
It's time to rock out with rock star bingo!
Think you know your music trivia? Time to test your skills!
Think you know your music?
If you know what song contains these lyrics, you would probably love Rock Star Bingo!
"And she's watching him with those eyes,
And she's loving him with that body, I just know it,
Yeah 'n' he's holding her in his arms late, late at night."
What is Rock Star Bingo?
Just like "regular" bingo, but we replaced bingo numbers, like "B16", with parts of songs. If you know the song title (no phones, devices or apps – basically no cheating), then place a bingo chip on that square. Get 5 squares in a row and you're a winner!!
It's the most fun you will ever have playing bingo!
According to the folks involved, here are the deets:
**NEW Start Time of 7pm**
Rock Star Bingo
EVERY Wednesday @ 7pm
The Tangled Wood (
Bettendorf
, IA)
B-I-N-G-O +
Name That Tune +
Sing-a-longs
Rock Star Bingo
FREE To Play
Win FREE drinks!
Music changes EVERY week!
Music from the 50's through music that came out in the last month!
#ThisAintYourGrandmothersBingoNight
Trivia Night Hits Bettendorf
Trivia Night Live is rolling into The Tangled Wood in Bettendorf every Tuesday at 7 p.m.!
It's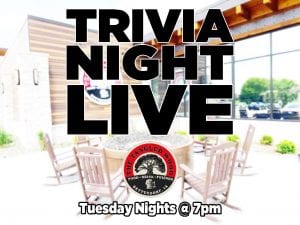 Free To Play, with up to eight people per team playing in various categories.
What is Trivia Night Live?
Trivia Night Live is a live interactive team trivia game played at your favorite restaurants and bars. The game consists of four rounds of questions of increasing difficulty and point values. Categories range from current events, history, geography, science, sports, and more….
Trivia Night Live is free to play, and you can have up to 8 members on a team.
Prizes are awarded for the winner of the 1st half and the overall winners win a $25 gift card for 1st Place, $10 for 2nd Place (cannot be used the same night).
We ask a question, and then play a song. Your team has the duration of that song to turn in your answer. No cell phones. web devices or smart watches can be used, just the useless trivial knowledge contained between your ears.
#LiveFromDavenportItsTriviaNight