Get Your Dave Matthews and Tim Reynolds Fix at Redstone Room
Who DOESN'T love to sing along to their favorite Dave Matthews Band songs?!
Experience Two Step, a Dave Matthews and Tim Reynolds Tribute, with opening act Dirty Water Boys, this Saturday Jan 5 at the River Music Experience's Redstone Room (129 N Main St. Davenport). Doors open at 7 p.m. and the show begins at 8 p.m.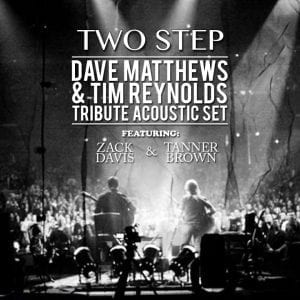 Join Tanner and Zack as they celebrate DMB's music in the form of the famous duo, Dave & Tim.
Tickets are $10 in advance and $12 on the day of the show. Must be 19+ (minors must be accompanied by parent or guardian).
The Redstone Room at River Music Experience is a standing room only concert venue. All tickets are General Admission unless otherwise stated. For the comfort of our guests, a limited amount of seating is available on a first come first serve basis. Purchase your tickets today at https://www.eventbrite.com/e/two-step-a-dave-matthews-and-tim-reynolds-tribute-w-dirty-water-boys-tickets-52501152360.
Don't miss this amazing Dave Matthews and Tim Reynolds experience!