Adults-Only Flashlight Easter Egg Hunt at PUB 1848!
Easter Egg Hunts aren't just for kids! And PUB 1848 is making sure of that with their annual Adults-Only Easter Egg Hunt!
Make plans to attend this year's Adult Flashlight Easter Egg Hunt at PUB 1848 (1601 River Drive Moline) on Easter, Sunday Apr 21, beginning at 8:30 p.m.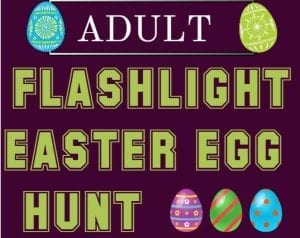 Things have gotten a little more exciting for this year's event! Eggs will now be hunted in the dark! So bring those flashlights and baskets and get ready to find some eggs with amazing prizes.  Prizes will range from candy, discounted drinks, t-shirt, a cool beer glass, koozie, beer and booze swag and more! But the most desired prize will be in the golden keg egg! The prize found in this egg will be a keg party for you and your friends!
Also new this year is the highly anticipated Best Easter Costume Contest! Get creative and wear your favorite Easter getup. A prize will be awarded to the best costume.
The cost to participate is a $5 minimum donation. All profits will go to Peaceful Palate, an amazing local charity which provides meals to those in need.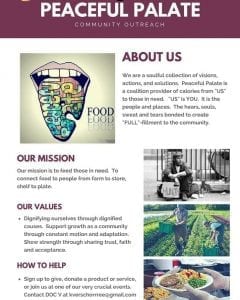 Chef Kyle Verschorre, the mastermind behind Peaceful Palate, will use the funds raised to go towards one of his many pop-up kitchen initiatives. Chef Kyle teams up with local chefs, restaurants and businesses to provide meals for those in need. Whether he prepares and serves the food on-site, or brings the meals to those in need, his warm heart and thirst for life are making a difference in the Quad Cities. For more information on Peaceful Palate, visit their Facebook page at https://www.facebook.com/peacefulpalate/.
If you are interested in becoming a sponsor for PUB 1848's Adult Flashlight Easter Egg Hunt, please contact them via Facebook or by e-mail at ashleys.1848@yahoo.com. Also, make sure to check them out on Living Local the Thursday before Easter!
For more information on this event, please visit the Facebook event page at https://www.facebook.com/events/335408947081016/.