BREAKING: Bayside Bistro Bringing Cajun Spice To Rock Island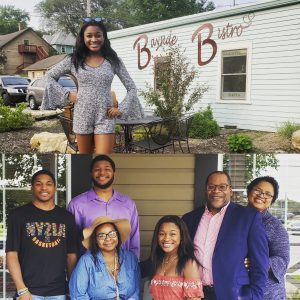 BREAKING NEWS: There's going to be a new restaurant bringing the spice to Rock Island — and it's an old favorite on the local foodie scene.
Bayside Bistro is opening up it's second location at 2704 18th Avenue in Rock Island, Illinois. (For those trying to place that spot, it's in the old Spagos building across from Dunkin Donuts and next to Rudys.) That joins their previous location at 1105 Christie Street, in the Village of East Davenport.

"We look forward to serving our great customers on both sides of the (Mississippi) River," the owners, LaTisha and Darryl Howlett, posted on Facebook.

As they describe their restaurant, "Bayside is a family-owned business and our values are very simple. We value the Golden Rule, which is, "Do unto others as you wish them to do unto you." We believe that all that you give to others has a way of revisiting you, so be gentle and kind in all of your endeavors. At Bayside Smoothies and More, our fruits are served fresh daily."