REVIEW: Doc Kaalberg Explores The Mad Genius Of Davenport's Tacobar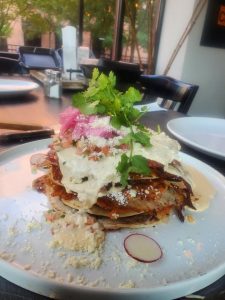 To know
Tacobar
is to know Chef Toby. To know Chef Toby is to know the deranged, angry, passionate, frustrated, loving man. Who refuses to give up, give in, or go "mainstream."
He pushes the boundaries of what most Chef's will do, then he breaks those boundaries, and smashes through the walls of your expectations like a drunken Kool-Aid man high fiving everyone in the room screaming "Ohhhh Yeah" while pelvic thrusting inappropriately to 90s alt rock.
Our dinner tonight felt like a celebration of not only us, but a celebration of knowing and befriending Toby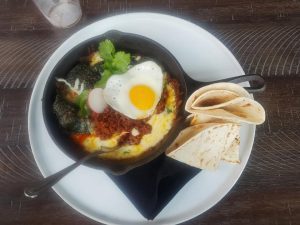 almost one year ago today.
We started this journey into madness with beer braised pork Taquitos served with pickled cabbage and a house made Rootbeer BBQ sauce.
Afterwards we were assualted with late-night mozzarella tree limbs, a sneak peek for all you late night Tacobar fans.
Then Chef Toby wowed us with his take on a Pabalano fandita with Chorizo and fried egg.
To celebrate the hopeful death of Taco Bell, Chef gave us a Barrbacoa beef Mexican magic mountain pizza Supreme.
Then to send us to an early grave late night double Cheeseburgers served with hand cut fries and house pickles.
A fantastic evening, we shared it not only with friends and food, but with each other. Now I know some of these items you won't see on the menu, but give Tacobar a try, become a fan of the Mad Scientist/Chef mind of Toby and maybe you'll capture a little magic of his, here and there.
Here's to 20 years with my wife, and 1 year with my dear friend in food Toby Christianson.