2019 Recap: A Year of Change and Hope in the Quad Cities
When celebrating the end of a year, we seem to find ourselves reflecting on the past twelve months in reverence. Whether the events that transpired were something we experienced for the first time or were simply an annual routine in our lives, they still contributed to the people we are in these last days of 2019.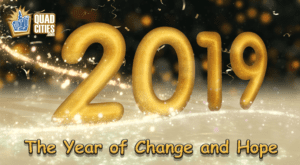 The Quad Cities community transforms and grows each and every passing year, and 2019 was no exception. We here at QuadCities.com work our best at trying to bring our readers the most interesting, (whether new or old) events and activities happening around the area, on a daily basis. In this retrospective time of the year, we would like to mention and remember some of the most memorable stories of 2019.
The popular music festival, GAS fest, changed names and locations in 2019. Moeller Nights took place Feb 14-16 at the brand-new venue, The Rust Belt in East Moline. This multi-day festival finally found its permanent home, which will allow it to grow and thrive in all of the ways it has been envisioned for it. All the festival sets now happen under one roof, with multiple stages throughout The Rust Belt. We look forward to seeing what this next year will bring to the Moeller Nights music festival!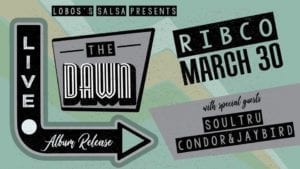 Lobo's Salsa Presents: The Dawn's Live Album Release
Lobo's Salsa and The Dawn teamed up to bring an evening filled with music, fun and memories on Saturday Mar 30 at RIBCO. The friendship between James Lopez (owner and creator of Lobo's Salsa) and The Dawn band members not only unveiled some awesome new music for the area, but helped to spread the word for an amazing new side dish (or main dish if you're into that sort of thing) to the Quad Cities. The Dawn continues to bless our ears with their spacious jams, roaring guitar and soulful harmonies. And Lobo's Salsa can now be purchased at a wide variety of locations in the Quad Cities. Including: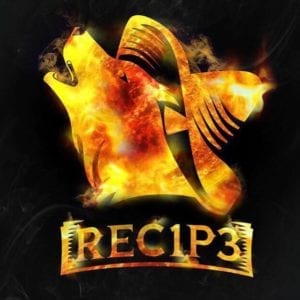 Healthy Harvest Urban Farms (1616 2nd Avenue Rock Island)
Hey Bryans (1140 15th Avenue East Moline)
Hard Times (4950 4th Avenue Moline)
QC Fuel (1806 15th St. Pl)
QC Fuel (1673 Grant Street Bettendorf)
Diner & Dash (The Mound – 1029 Mount Street Davenport)
Bootleg Hill Honey Meads (321 E 2nd Street Davenport)
G's Gourmet Popcorn (1522 15th Street Moline)
Eleven17 (1117 Mound Street Davenport)
This event, which provided a forum to identify community issues and create solutions began in February 2018 when about 60 high school students from across the Quad Cities joined efforts to develop goals and action plans to make this region the ideal place to live, work and play. In 2019, Q2030 helped the event to grow its reach throughout the Quad Cities. Organized forums were hosted by community leaders Apr 26-27, and many organizations have continued these very important gatherings to discuss the future of our economy.
The 5th Annual Rusty Revolution took place on Saturday May 4 at PUB 1848, in downtown Moline. This event celebrates the life of Justin "Rusty" Lockett and helps raise funds for the Iowa Donor Network. Rusty Revolution is fun-filled day of drinks, music, raffles, a bags tournament and more. In 2019, Rusty Revolution broke all previous records and brought in an impressive $10,000!!! All funds raised went to the Iowa Donor Network which operates as the primary contact for organ, tissue and eye donation services for the state of Iowa.
The highly anticipated festival in the sky, the Quad City Air Show, returned to the Davenport Municipal Airport for their 31st annual event on Saturday and Sunday Jun 29-30. 2019's event featured the United States Navy Blue Angels, the Gilda's Club Plane Pull for Charity and even live music from the United States Navy Rock-N-Roll Band. The dates for the 2020 Quad City Air Show have not yet been announced. But stay tuned to QuadCities.com for updates!
A local teen received a second chance at life and the Quad Cities community came together to help him make the most of it. The heart-breaking story of high school student Cameron Cavins touched many in the community. At just two years old, Cameron Cavins was diagnosed with a rare heart condition called Dilated Cardiomyopathy. Due to complications of his DCM, Cameron's family found out this past year that he would need a new heart at just 16 years old. That miraculous call was eventually received, and Cam received his new heart on May 22. A benefit was organized by family members and took place on Saturday Sep 14 at the Rock Island Moose Lodge. While regular medications are still needed for his condition, Cameron is now able to enjoy his teenage years with a new outlook and is even playing basketball for the Wildcats at Durant High School!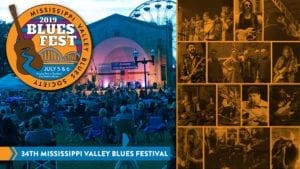 Mississippi Valley Blues Festival
Due to the record-breaking flood of 2019, the Mississippi Valley Blues Festival changed locations to the brand-new outdoor venue at Murphy Park (900 Bend Boulevard East Moline). The 34th annual event took place Friday and Saturday Jul 5-6 and brought in blues fans from all over. It has not yet been announced if the 35th Annual Blues Fest will stay at Murphy Park or make its way back across the river to LeClaire Park. Make sure to stay tuned to QuadCities.com for all the important updates!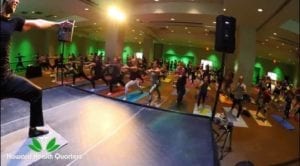 Free Community Yoga 2nd Anniversary
Howard Health Quarters celebrates two years of their Free Community Yoga on Saturday Jul 20 at the TaxSlayer Center. What started out as a group of seven like-minded individuals getting together to improve their health and minds has now progressed to 200+ people from the Quad Cities and surrounding areas! Free Community Yoga serves as a fantastic advertising platform for organizations and businesses to recruit, market, and sell products, as well as an enjoyable free yoga session led by Aaron Howard ! For upcoming Free Community Yoga events, follow Howard Health Quarters on Facebook at https://www.facebook.com/HowardHealthQuarters.
Little miss Lorelei Lovelady has won the hearts of those all over the Quad Cities and beyond throughout this past year. Lorelei, daughter of John and Megan Lovelady (East Moline) was diagnosed at just 6 months old with an extremely rare genetic disease called Primary Hyperoxaluria Type 1. After receiving both a liver transplant and kidney transplant (courtesy of her very own mother), Lorelei continues her daily fight to live life to its fullest. A celebration for Lorelei's 3rd Birthday and her 2nd Liver Transplant Anniversary took place on Tuesday Jul 30, in the form of a Blood Drive at The Spotlight Theatre.
Megan Lovelady has since become a member of the Mississippi Valley Regional Blood Center's Associate Board and continues to advocate for her daughter as well as the importance of blood, organ and tissue donation. For updates on Lorelei's journey, you can follow Love for Lorelei on Facebook at https://www.facebook.com/Love4Lorelei/.
These are just a few of the exciting, entertaining and even awe-inspiring events that took place in the Quad Cities throughout this past year. 2019 was definitely a year of change and hope. What will 2020 bring us? We can't wait to find out!