Need Help With Your Wedding?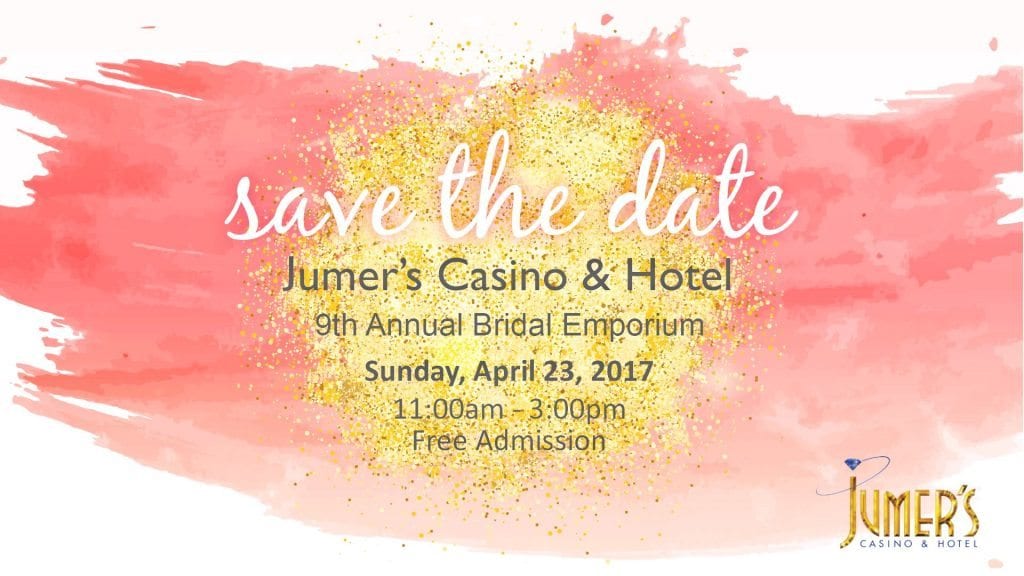 Planning the perfect wedding can be extremely overwhelming. Whether you are in the beginning stages of looking for a venue or working on the finishing touches of flowers and décor, it can feel like the options are endless.
Jumer's Casino & Hotel wants to help! They are hosting their 9th Annual Bridal Emporium on Sunday, April 23. The event takes place from 11am-3pm at Jumer's Casino & Hotel (777 Jumer Dr Rock Island) and is FREE admission.
Come and check out over forty vendors to help you with your wedding plans. You can meet with each vendor one on one to help make those hard decisions a little easier. And also come to enjoy the complimentary hors d'oeuvres!
For more information about the event or vendors, please contact Kelsey Watson at 309-756-4756 or by e-mail at kelseywa@jumerscri.com. Also check out the Facebook event page at https://www.facebook.com/events/1872154202996463/?active_tab=about.
Let the wedding planning commence!