Illinois Congressman Sorensen Announces Over $3 Million for Early Childhood Services in Northwestern Illinois
WASHINGTON D.C. – Congressman Eric Sorensen (IL-17) announced $3,741,866 in federal grant funding for Early Head Start education programs in Northwestern Illinois. This grant was awarded by the United States Department of Health and Human Services (HHS) to SAL Family and Community Services in Moline to provide education to infants and toddlers under the age of three, and pregnant women. 
 "We've seen the impact early childhood education has on lifelong success," said Congressman Sorensen. "This funding will benefit our communities in the long-term by supporting children and families at a critical stage in their development. I applaud SAL Family and Community Services for securing this funding, and I look forward to working with them to support the next generation of Illinois families."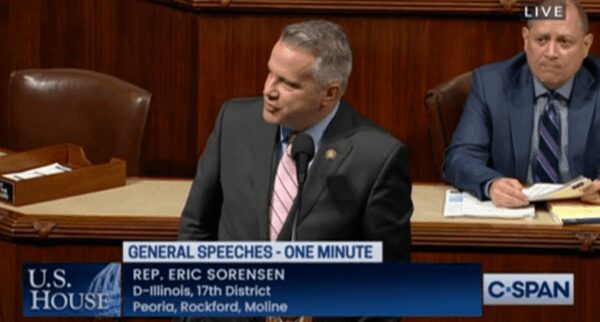 "Since receiving this grant in 2021, it has helped us to support more families and children in our communities with building strong foundations for success in life. We look forward to the next year with great excitement as we continue to put education at the heart of care to families and children in our communities in early learning childhood centers, licensed home child care providers, and with home visiting services across Rock Island, Henry and Mercer Counties," said Marcy Mendenhall, President & CEO, SAL Community Services. 
 Head Start is a program within HHS that provides comprehensive early childhood services to children and families from low-income backgrounds.