Tripmaster Monkey's 'Ruined' Rolls Out As A Single
Tripmaster Monkey — Wes Haas, Jamie Toal, Marty Reyhons, Chris Bernat and Eric Stone — have dropped another single from their critically-acclaimed new album, "My East Is Your West," named Best Album Of 2019 by QuadCities.com.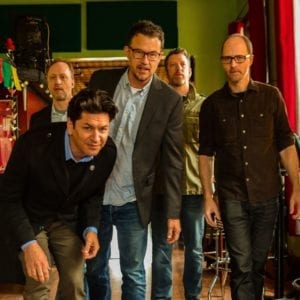 The latest release from the local band, "Ruined in Rouen" is available on all streaming services. The single also got itself a sweet review by the indie music site Come Here Floyd.
For more info on Tripmaster Monkey, check out the very comprehensive Tripmaster Monkey Spotlight on QuadCities.com, featuring links to videos, stories on the band's history and more.