Have A Great (Gatsby) New Year's Eve At Public House Davenport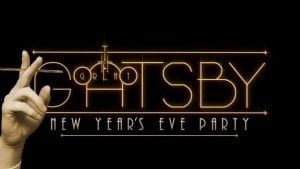 Were the roaring 20's your favorite period of the 20th century? Was The Great Gatsby your favorite book or movie? Then you are in luck, old sport! This New Year's Eve at 9:00 pm. the Public House Davenport is holding a Great Gatsby New Year's Eve Affair till 2:00 a.m. So come and party like it's the roaring 20's at Jay Gatsby's residence. The Public House Davenport is located at 5260 Northwest Blvd, Davenport.
You can come dressed up but costumes are not required. There is an optional gift package worth $20 upon arrival which will include: two top shelf drink chips, themed party favors a wrist band for complimentary champagne toast, and unlimited Johnny's Pizza. Included in an advanced gift package purchase, tables are available for reservation. You can contact the Public House through their Facebook messenger or you can contact Johnna at (563) 949-2247. Their Facebook page is: https://www.facebook.com/publichousedavenport/
The Public House Davenport is a bar open for walk-ins, groups, and includes a waiter service, sports channels on the televisions, and outdoor seating. Past events have included Hurts Donuts and Mimosas, their first annual Halloween Party, hosting Chuck Murphy, and Pine at Public House. You can view the football games with an adult hot chocolate to chase off the cold winter weather.
You can view the event page at: https://www.facebook.com/events/1498003850214889/