Moline Maroons Take On Mundelein Mustangs at United Center
Enjoy a legendary outing at a Chicago Bulls game with Moline High School basketball teammates, family and friends!
Moline High School varsity basketball players take their game to the next level on Sunday Feb 23 at the United Center (1901 W Madison Street Chicago). The Maroons will take on the Mundelein Mustangs at 1 p.m. Fans will then be able to stick around to watch the Chicago Bulls take on the Washington Wizards at 6 p.m. on the court that Jordan built!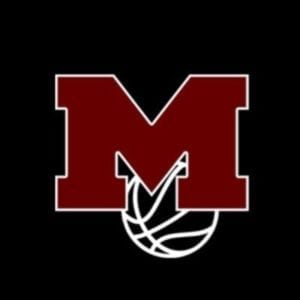 This is the second year in a row that the MHS varsity basketball team has participated in a program called Preps with Pros, which allows high school teams to play on the same day as the professional teams.  Moline seniors Brody Harding, Drew Weimers and Deonte Billups stole the show with a collective 50 points in the 60-52 defeat of Chicago's North Lawndale, at last year's game. Over 500 Moline fans were in attendance to experience the Maroon victory in the professional setting.
While this is only Moline's second year to play the big game at the United Center, Moline High School's Athletic Director, Dick Knar, has been involved in the unique program, Preps with Pros, for quite some time. His experience began back when he played high school basketball, himself. He then continued the tradition as a coach and ultimately as the Athletic Director at Moline High School. This year's opponent, Mundelein High School, is also quite near and dear to Knar. This is where his own children attended school and where he last coached basketball.
Fans will be able to purchase discounted tickets (ranging from $40 – $100) and Moline High School will receive a portion of those proceeds. Tickets will include 100, 200 and 300 level seats this year. You can purchase tickets today at https://groupmatics.events/event/Molinehigh.
Parking is available for $24 in Lot F located on the west side of the United Center and will open at 11:30 a.m. The United Center doors open at 12:30 p.m. at Gate 6. A game ticket is required for entry.
In addition to the basketball team, the Moline Cheer Team, Contemporaires and the band will be performing on this unforgettable day.
Support Moline High School and be a part of Bulls Nation today!