QuadCities.com Top Stories Of 2020: The Final Chapter, November And December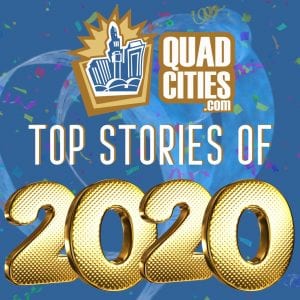 And now… the time is here… and so we face… the last story of this series…
Since Sunday, we've been running massive, gigantic, action-packed features for you running down the top stories of 2020! We hope you've enjoyed the ride!
On Sunday we gave you a look at January and February; on Monday we hit March; Tuesday rolled out April; Wednesday morning we showed you May and June; and Wednesday night it was July and August's turn.
This morning we unveiled September and October.
And now, here we are with the last story of the series, giving you the biggest stories of November and December.
It's been a hell of a trip. I've spent probably nothing short of 100 hours putting this entire series together, and it's been interesting to go through the thousands of stories we've published this year on QuadCities.com to select those that were the most impactful and intriguing and those which just fit that time in the year.
It's been one hell of a year, and not one many of us would want to repeat. The year is ending in a familiar spot — everything is pretty much
shut down in Illinois and Iowa is under mitigation suggestions. Most big events are shut down, many businesses are limited or shut down, and the arts and entertainment scene is severely curtailed and struggling.
So we hope that 2021 is awesome — for us, and for you! Thanks very much for joining us on this ride, and thank you for checking out QuadCities.com this year. Our traffic has gone absolutely gangbusters, increasing by more than 500 percent this year, and we have you to thank for that. We hope you've enjoyed our stories, podcasts and digital shows, and stay tuned for more in the next year, and coming years, as we continue to provide you with the best arts and entertainment coverage, positive news, features and health stories in the Quad-Cities.
Thanks very much again, and we wish you all a very happy, healthy, and safe, New Year!
And now, let's take our last trip through looking back at 2020, before we look forward to a better, and greater, 2021…
November
The Quad-Cities is one of the top 15 places where covid cases are increasing the fastest in the United States, according to new statistics. Illinois businesses are notified by Governor JB Pritzker there will be a shutdown this month, and Iowa Governor Kim Reynolds likewise shuts down Iowa. As in the spring, hundreds of businesses are impacted, shut down or severely limited, and dozens of events are canceled, postponed or turned into virtual events.
The Quad City Storm officially shuts down their season.
The Western Illinois University Food Pantry continues implementing the appointment-only system through the remainder of in-person classes on campus, through Wednesday, Nov.18.
At Quad City Arts in Rock Island, it's beginning to look a lot like Christmas, as the 35th anniversary of Festival of Trees will look different this year, but the holiday magic will continue in a whole new way. Kicking off the holiday season during Covid, this year's eight-day event will not be in person, but will highlight a televised Holiday Special & Day of Giving to air on KWQC-TV6 on Saturday, Nov. 21 at 10 a.m.
Roald Tweet had a way with words, with listeners, with his comforting voice, and his patient, relentless curiosity and compassion will be felt in the Quad-Cities for years to come. The 87-year-old Augustana College professor emeritus of English died after a brief illness (congestive heart failure and Covid-19), and the tremendous loss reverberates throughout the community. "He was my teacher from the time I was seventeen till now," said Ann Boaden (Augie Class of '67), a longtime English professor who retired in 2016.
Jim O'Hara, a giant in local radio who has led one of the most successful ratings runs in Quad-Cities radio history for almost three decades on WLLR, is with the station no more, according to a report on radioinsight.com. The terms of O'Hara's exit are unknown, as to whether it was a retirement, a forced retirement, or a layoff, but the news was located in a larger story about dozens of election week layoffs at I Heart stations across the country.
In time for Veterans Day, the Moline Public Library will showcase Fourth Wall Films' two new documentaries Riding the Rails to Hero Street and A Bridge Too Far from Hero Street during an virtual screening event on Tuesday, Nov, 10 from 2 p.m. to 3 p.m. Producers Kelly and Tammy Rundle will take part in an online Q&A following the films.
What does Ruhl&Ruhl Realtors have in common with the glitzy, luxury Southern California firm featured on Netflix's reality series, "Selling Sunset"? For the second year in a row, the Quad-Cities based RuhlHomes.com was honored among the top five best overall real estate websites nationwide.
As the weather has turned colder, the River Music Experience is working to warm some hearts, building on the success of its 2020 Curbside Concerts by launching holiday Curbside Carols for December. Executive director Tyson Danner said Friday there have been nearly 200 curbside concerts since the spring, where local musicians went out to private homes and neighborhoods in the area (within a 10-mile radius of RME in downtown Davenport) and played for about a half hour, for a suggested donation of $60.
The Rock Island Public Library has created the Quad City Quarantine Cookbook to document how the community spent time in their home kitchens during the Covid-19 shutdown. This very tasty project is available for checkout, download, or purchase.
For four years, the Quad-Cities nonprofit Lead(h)er has spread warmth through its "Strike a Match" mentoring program. Now, it has formally caught fire with its 103-year-old big sister, YWCA Quad Cities. The two nonprofits – which both work to empower area women – now share office space, at the aptly named Iowa Empowerment Center at One River Place, 1225 E. River Drive, Suite 110, Davenport.
For 14 years, Geneseo's Seth Ernst Soccer Slam has been an annual tradition of fun and competition for area kids loving the game of soccer. This year, for the first time since its inception, it won't be held. Seth Ernst officials announced they're canceling the event for 2021 due to covid, looking to start it up again in 2022.
By Nov. 17, the Quad-Cities has rocketed up to SIXTH among the top 10 worst covid outbreak spots in the nation, according to data from the CDC, the New York Times reported. According to the data, the Illinois/Iowa Quad-Cities is now inside the top ten most rapidly spiking hot spots nationwide for a second week in a row, roaring from number 13 to number 7 to number 6 in just two weeks. The rising number of Quad-Cities covid-19 cases have put it consistently among in the top 10 worst covid hot spots in the United States over the past month, with other Iowa communities in the top 10.
The Quad Cities Community Foundation is targeting the persistent racial disparities that impact the social and economic well-being of Quad Citizens of color with a $50,000 Transformation Grant to United Way. The grant will bolster efforts to reduce inequities across education, income and health systems in the Quad Cities.
Tiphanie Cannon, owner of Oh So Sweet by Tiphanie in downtown Davenport, was the perfect pick to be a main speaker for the Quad Cities Chamber AMp Up meeting (held virtually). She's not only found creative ways to cope and thrive during the Covid-19 pandemic, Cannon has shown enormous heart by making hundreds of lunches this week for overworked medical staff at UnityPoint Health – Trinity and Genesis hospitals. Originally planned as an "Adopt a Nurse" program, she asks customers to spend $10 per employee, for Oh So Sweet to make and deliver individually boxed lunches.
Festival of Trees goes virtual with a tie-in holiday special on KWQC-TV6. Various other events likewise go virtual during the month,
particularly after the state shutdown orders in mid-November.
Moline's Caribou Coffee, one of my favorite spots in the Quad-Cities, shuts down permanently.
Rock Island's Hickey Brothers, a fixture in the downtown for decades, shuts down permanently as well.
So does Crust pizza in Bettendorf.
The Covid-19 pandemic has not only devastated the U.S. economy and cost more than 260,000 American lives, it is driving record hunger in the greater Quad-Cities region. "The number of people who don't have enough food to eat in the QCA has increased by over 50 percent since Covid," Mike Miller, president/CEO of River Bend Foodbank, said this week. "There are now almost 150,000 in the 23 counties we serve, 1 in 7 people and 1 in 4 children who are food insecure." "The Foodbank has responded with record-setting food distributions in April, May, June, and July, and on into the fall.
Lagomarcino's in Moline and the Village of East Davenport has long been a sweet destination for Quad-Citians, and now it's getting recognition statewide for its terrific treats. The Illinois Office of Tourism has an annual Illinois Made Holiday Gift Guide, featuring one-of-a-kind products by small businesses around the state – including the iconic Lagomarcino's in downtown Moline.
Seven months after launching their weekly "Double Threat" podcast about musical theater, choreographer/dance teacher Steph DeLacy and music director/vocal coach Megan Warren are extending their brand to the new Double Threat Studios. The performing arts studio at 882
Middle Rd., Duck Creek Plaza, in Bettendorf, will open in January, aiming to provide high-quality, comprehensive musical theater instruction for young performers in grades 3rd-12th.
If there's something we all could use in 2020, it's a miracle – and a stupendous cocktail. You can find both at the festive holiday pop-up bar, Miracle at the Freight House, 421 W. River Drive, Suite 2, Davenport. Part of a worldwide franchise, the first Miracle location in Iowa is in the 2,400-square-foot space next to the Front Street Taproom, formerly occupied by Fresh Deli, which closed in late October 2019. Miracle at the Freight House is a new partnership between Lars Rehnberg of Rock Island, with his wife Karah, and Ethan Bailey of Davenport, national sales director for Cocktail Kingdom.
In positive news for me, personally, my 52nd book, a novel called "Subliminal Cartography," was released worldwide on Dreaming World Books and is available on Amazon, other online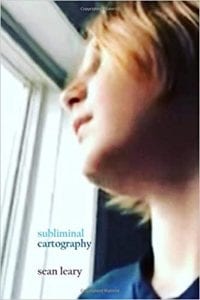 booksellers and a signed copy can be ordered through mail by sending $16 via PayPal to seanleary@seanleary.com.
December
Jason Platt, an author/illustrator from Davenport, has once again made the Texas Library Association's 2021 Little Maverick Graphic Novel Reading List for his "Middle School Misadventures: Operation Hat Heist." The TLA is the country's largest state library association and Platt's 2019 debut graphic novel, "Middle School Misadventures," was named to the 2020 list as well. Released on Dec. 1, the list is a recommended reading list of 83 graphic novels nationwide designed for children in grades K-5.
Tristan Tapscott releases a children's book co-authored with his daughter, Harper Leigh. "Stevie The Christmas Turkey" is released worldwide on Dreaming World Books and available on Amazon.
Storm owner John Dawson announced this morning that former Director of Communications and Operations
Brian Rothenberger has been promoted to the role of Team President. "Brian has a proven track record of success in every position he has held, both with the Storm and previous companies he has worked for," said Dawson. "He has proven his abilities in managing our day-to-day operations through all the challenges of the pandemic, and now with our season being canceled for 20/21. I am proud to promote Brian to President of the Quad City Storm."
The Adler Theatre presents "A Virtually Celtic Christmas" at 7 p.m. Dec. 15.
In a crazy year when most theaters and choirs have canceled performances, the Nova Singers have found a way to come together in person, to bring some much-needed peace, love and joy into our lives on Saturday. Under the direction of their fearless, passionate founder, Dr. Laura Lane, the 20-member vocal ensemble presents its first livestream event on Saturday, Dec. 12 at 7:30 p.m. On Facebook Live, "Peace, Love, Joy!" will feature solos, small group performances, and songs by the whole ensemble.
At the close of a year that has very much gone wrong, Circa '21 Dinner Playhouse has made another difficult decision – to postpone its forthcoming comedy, "The Play That Goes Wrong," from this January to January 2022. "With the explosion of Covid–19 cases in the last few weeks, and our governor reverting back to the restrictions of Stage 3, coupled with the huge post-Thanksgiving surge anticipated in the next 2 weeks, and the post-Christmas increase, it was abundantly clear we had to
postpone the show," Circa ''21 producer Denny Hitchcock said.
The Quad Cities River Bandits will move up a level of play and become a Kansas City Royals affiliate, whenever the team ends up playing again after covid-19 mitigations. Major League Baseball announced today that the Quad Cities River Bandits and eleven other Midwest League teams will be moving up one level of play, as the team and the league have been promoted from Single-A to Advanced-A baseball. That puts Quad Cities players just below Double-A and one step closer to the major leagues.
To help her cope with a traumatic, unprecedented year, Rock Island native Lissie Maurus turned to some of her favorite songs by female artists. The 38-year-old, internationally acclaimed singer-songwriter recorded five of them for a new EP of covers, "Thank You To The Flowers," out now via Cooking Vinyl.
Western Illinois University Theatre Professor Emeritus Jeannie Woods was recently presented with the Albert Nelson Marquis Lifetime Achievement Award by Marquis Who's Who. Woods retired from WIU in May 2018, after serving as an actor, stage director and theatre
historian and chair of WIU's Department of Theatre and Dance for more than a decade.
Visit Quad Cities and local tourism leaders are mourning the loss of a Q-C champion and cheerleader. Joe Taylor, 65, of Hampton, Ill., died Thursday, Dec. 3 in a Cedar Rapids hospital. He was the longtime former president and CEO of Visit Quad Cities, then-Quad Cities Convention & Visitors Bureau (QCCVB).
Janessa Calderon's young, fast-growing career has led her to exactly the perfect place. The driven, 26-year-old native of Muscatine, Iowa, is the new executive director (and the youngest Latina in the job) of the Greater Quad Cities Chamber of Commerce (GQCHCC).
Midwest Monster Fest holds its Midwest Monster Fest Cares online auction for charity.
In a normal holiday season, about 6,000 people would see Ballet Quad Cities' "The Nutcracker" at Davenport's Adler Theatre, including a free performance for area schoolchildren. But of course, 2020 is anything but normal – so a select, supremely fortunate 180 patrons are able to enjoy a new "Nutcracker in the Round" this month at The Outing Club, 2109 Brady St., Davenport.
A Davenport teenager is baking up something really special for his holiday break this year — 13-year-old Trey Gordon will be a contestant on
the Food Network's Kids' Baking Championship! Trey shared the awesome news on his Facebook page, saying, "I have a huge announcement! I am so excited I'm able to tell you guys this. I am going to be on Kids Baking Championship, season nine, with Food Network. Tune in on December 28 for a two-episode premiere!"
Khalil's Covid Christmas Special, featuring a fruitcake eating contest sponsored by QuadCities.com, debuts and streams for a week, offering the Q-Cs a glimpse into Khalil Hacker's hilarious mind.
Two local boys — Carter Ramsey and Zach Darras — go viral with a TikTok video when their replication of an Odell Beckham Jr. catch under the footballbros handle is shared by everyone from Aaron Rodgers to the NFL. The video is later featured on NFL commercials.
The first covid vaccines are given in the Quad-Cities to health care providers at Genesis Health System.
Lopiez announces they'll be opening a new restaurant in downtown Moline.
Raccoon Motel is returning to downtown Davenport, with original founder Sean Moeller setting up shows for spring 2021.
Genesius Guild, Circa '21, and others hold virtual Christmas shows.
Goodwill of the Heartland on Friday announced a significant donation of $10 million from billionaire writer and philanthropist MacKenzie Scott as part of a generous gift presented to 384 organizations across the nation. This is the largest single gift to Goodwill of the Heartland in its 55-year history, the nonprofit said in a release.
The YWCA Quad Cities is celebrating a surprise holiday gift this week. It is among 384 charities throughout the United States that have received a donation from MacKenzie Scott, a 50-year-old American novelist, billionaire, and venture philanthropist. She has donated $4.1 billion to nonprofit organizations in all 50 states, Washington, D.C. and Puerto Rico, and the YWCA is just one of two recipients that serve the Quad-Cities – the other is Goodwill of the Heartland.
Taylor Swift isn't the only recording artist to release two albums during quarantine. Even though she didn't write or record them during the shutdown since March, country-rock star Margo Price released a live album and her third studio record in 2020. The outspoken 38-year-old native of Aledo, Ill., also has been a powerful, busy voice this year on social media and several media outlets nationwide – addressing urgent issues like racial injustice, Covid-19 financial relief, political polarization, public health and how to get out of this endless pandemic alive and sane.
Curt Roseman loved history and made history in the Quad-Cities. More importantly, the 79-year-old Moliner, who died Dec. 13, made history come alive for so many others. A prolific writer, historian and university professor who taught around the world, Roseman died at UnityPoint Health – Trinity Rock Island, with his loving wife Elizabeth by his side.
Rock Island's Curry Out has an official ribbon cutting to celebrate the opening of the Indian restaurant in the college hill neighborhood.
Hannah Holman, principal cellist with the Quad City Symphony, got an early Christmas present this month – the keys to the historic Deanery at Trinity Episcopal Cathedral, Davenport. She's had a longtime dream to start a new music school, which she did online in
September, and she is Executive Artistic Director of the Quad City Music Academy. Following months of negotiations between the Trinity Episcopal Cathedral's Vestry and her academy's Board of Directors, Holman now has a 15-year lease on the 90-year-old building and the QCMA will rename it The Deanery School of Music.
Mic Seifert, a veteran physical education teacher in Davenport, has exercised a new muscle this year he never thought he had before – computer literacy. Like all teachers nationwide, Seifert, 47, was forced by the Covid-19 pandemic this past spring to come up with virtual content for his classes at Madison Elementary School. He's in his 22nd year of teaching and virtual fitness lessons have become an international viral sensation. His YouTube channel, P.E. with Mr. S, can be found at https://www.youtube.com/c/PEwithMrS/videos.
Silvis Public Library unveils its new remodeling!
Eleven cultural organizations and three artists in the Quad-Cities were among those to receive a share of $7 million in new grants announced Tuesday by the Iowa Department of Cultural Affairs. A total of 267 cultural organizations and 152 artists serving 118 Iowa communities will get funding, made possible by the Coronavirus, Aid, Relief and Economic Security (CARES) Act, on Dec. 2.
Melita Tunnicliff opened an e-mail sent by an old friend Wednesday at work, not exactly sure what its attached video contained. When she watched a heartfelt, personalized video from the legendary actor Dick Van Dyke, wishing her family a merry Christmas and happy 2021, she could hardly believe it. Tunnicliff screamed with joy at her desk at LeClaire Community Library. "It was a real surprise," she said Thursday morning, Christmas Eve. "It was Dick Van Dyke in the present day because of his age. He looked up and said Scott and Melita, and I said, oh my God!" I later get a 24-hour ban from Facebook for sharing the story because it uses the word "dick." Not kidding. lol
And on a personal note, QuadCities.com records an over 500 percent increase in traffic this December over our traffic for last December, marking the fifth consecutive year of an over 100 percent increase in traffic for our site!
Thank you for being a part of that, and HAPPY NEW YEAR!