Quad City Music Guild Seeking Staff For 'Holiday Inn'
Quad-City Music Guild is seeking staff applicants for their production of Irving Berlin's Holiday Inn, to be staged December 1 st through the 5 th , 2021.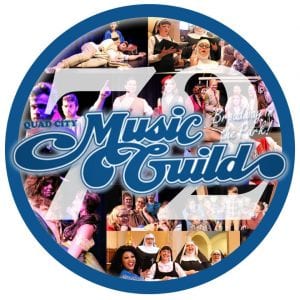 The rehearsal period for the holiday production typically begins in early to mid-October.
Positions to fill include Book Director, Music Director, Asst. Book Director/Stage Manager, Asst Music Director/Accompanist, Choreographer, Scenic Designer, Costume Designer, Light Designer, Sound Designer and Props Chair.
Applicants may apply individually or assemble a team for a joint application. An application is required for each position of a team. Interested parties may complete a production staff application by visiting the QCMG website at www.qcmusicguild.com, selecting the Get Involved/Backstage tabs and downloading the Production Staff Application.
Completed applications are due June 4 th , 2021 and may be submitted via email to president@qcmusicguild.com or mailed to Quad-City Music Guild at P.O. Box 307, Moline, IL. 61266-0307. Applicants will be asked to interview with the QCMG Board of Directors.
Quad-City Music Guild is a not for profit community musical theatre in its 73 rd year of operation at the beautiful Prospect Park Theatre, Moline, IL. The theatre organization operates on an all-volunteer basis, although production staff members receive a stipend for their services as independent contractors. Questions regarding applications may be emailed to president@qcmusicguild.com