'Penny Dreadful' Horror Thriller Creeping Into Moline's Black Box
Black Box Theatre in downtown Moline is bringing the penny dreadful "The Mystery of Irma Vep" by Charles Ludlam to their stage April 19-22. Shows are Thursday, Friday, Saturday at 7:30 pm and the first Sunday at 2:00 pm.
"The Mystery of Irma Vep" is set in the English country estate of Lord Edgar Hillcrest. He's a widower, having lost his beloved wife, Irma Vep. He's recently remarried Lady Enid, an actress not quite settled into her new role as Lady of the manor. Indeed, her maid, Jane, doesn't think she'll ever measure up to Lady Irma.
Meanwhile, Lord Edgar is disturbed by strange happenings out on the heath, including the monthly disappearance of his groundskeeper, Nicodemus. In an effort to explain all of the strange happenings at the estate, Lord Edgar goes on an expedition to Egypt to discover the secrets of what truly lies behind the mystery of Irma Vep.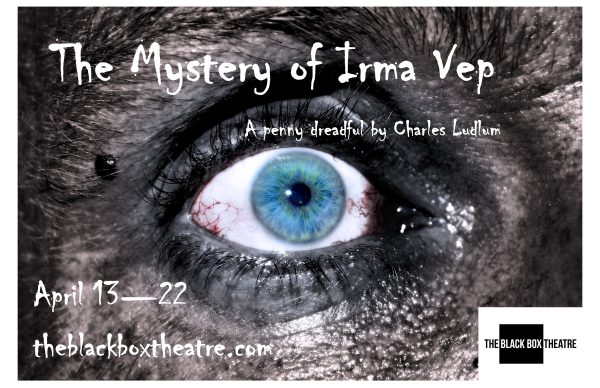 A penny dreadful is described as "a cheap paperback book, particularly those concerning lurid depictions of crime in the Victorian era" and "The Mystery of Irma Vep" draws on everything from satire to films like "Wuthering Heights" and the Alfred Hitchcock film "Rebecca" (1940). The title refers to the name of a character in the 1915 French movie serial "Les Vampires" and is an anagram of the word "vampire."
 The play is directed by Max Moline and features actors, T Green and Max Robnett playing nine roles. Set and costume design by Lora Adams (Black Box co-founder and artistic director) and lights by Roger Pavey, Jr.