New Heartland Concert Series Plays Online Next Two Weekends
The music industry was among the first to close and will be among the last to reopen as a result of the Covid-19 crisis, placing musicians who depend on income from live performances in very dire financial positions, according to John Taylor, concert organizer and head of the now-canceled Galva summer concert series.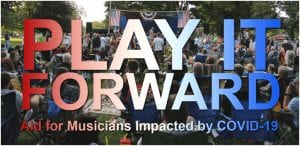 To support musicians during this critical time, Heartland Connections, through non-profit support of the Galva Arts Council, has launched the "Play it Forward" campaign. This program will distribute 20 grants, starting at a minimum of $500, to musicians facing financial emergencies due to Covid, with a live stream of a performance by the artist, recorded at Bishop Hill Creative Commons without an audience, where additional tips will be collected online for the performer.
Twenty percent of the artists are from the QCA; Peoria has about the same representation, three of the artists are from the Chicago area, two are from Nebraska, and the remainder are from other areas in Illinois.
Concerts will be streamed live from the Heartland Connections Facebook page and YouTube channel.
Below is the schedule for the live stream concerts:
Saturday, May 23rd, 2020
4 p.m.: Tom Sharpe
5 p.m.: Brook Hoover of Surf Zombies
6 p.m.: The Wildwoods
7 p.m.: Avey Grouws Band
8 p.m.: Craig Gerdes
Sunday, May 24th, 2020
4 p.m.: Barry Cloyd
5 p.m.: Daniel Watkins
6 p.m.: Bryce Janey of The Janeys
7 p.m.: Angela Meyer
8 p.m.: Joe Stamm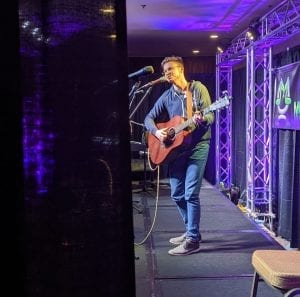 Saturday, May 30th, 2020
4 p.m.: Amber Hendricks & the Maintenance
5 p.m.: Lewis Knudsen
6 p.m.: Dee Mill of Art of ILL Fusion
7 p.m.: The Empty Pockets
8 p.m.: Kris Lager
Sunday, May 31st, 2020
4 p.m.: Tyler Sjöström
5 p.m.: Jenny Lynn Stacy
6 p.m.: Stone & Snow
7 p.m.: Edward David Anderson
8 p.m.: Chicago Farmer
Taylor recently collected bios from each of the artists, and impressions of how this crisis has devastated their occupations. Here are excerpts from the Quad-Cities performers:
Avey Grouws Band – "All five of us have lost our income. Music was our full-time job. It's how we pay the bills and feed our families. Not being able to work has been both mentally and emotionally stressful as well as financially stressful. We have been trying to do live streams with just 3 of us in the band but they don't pay like a show would pay. We released our debut album with the publicist on March 20th. This had been set for months.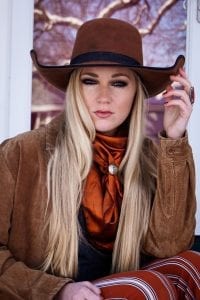 "The plan was to release the album and then take it on tour. Not being able to tour is frustrating enough. Not being able to tour an album that is topping every chart from Billboard to Roots Music Report to Australian and British airplay charts is downright heartbreaking. Touring and selling merch while on tour is our bread and butter and without it, things have been hard. We are staying positive and hopeful for the future. We refuse to let this take us down. But days are challenging."
"But yeah…some of us haven't received our stimulus and some of us still haven't gotten unemployment. It's frustrating and scary, but we're pushing forward."
Angela Meyer – "Prior to Covid-19, I made the majority of my living from live shows. Just in the last two months I've cancelled dozens of shows and lost thousands of dollars in revenue. This time has made me rethink my business and craft- coming up with creative ways to play music online & still be able to connect with the folks who've been coming out to live shows for the last ten years. I fear that even once we are back to a "new normal" most of the small businesses who supported musicians will not have the extra cash to spend for live music in their business."
Lewis Knudsen – "As nearly 100% of my income relies upon gigs, the quarantine has essentially halted my income for the time being.  Other than live stream concerts playing for tips, I have not had income for the past two months, and am living off savings.
Jenny Lynn Stacy – "Music is really the only career I'm in. My husband and I also run a sound production company – which we were booked all through the summer.  Losing all of those shows on top of me losing all of my gigs, have really bent our budget in half. I'm also high-risk, dealing with 3 auto-immune disorders and being on immunosuppressive medication, so going out isn't really an option anyway.  I'm currently trying to bridge the gaps with livestreaming for tips, while my husband tackles unstable delivery driving right now.  The mental-health toll having our livelihood ripped from us is a whole different story."
Organizers of the "Play It Forward" campaign are asking community members to send videos of ways that music is helping you at this time or has helped you during challenging times in the past, inspiring stories from the community, and messages of hope.
Videos submitted will be shown at breaks between artists during the live streams. Videos can be uploaded at PlayItForward.rocks or emailed to john.r.taylor@gmail.com.
Those who wish to contribute to this fund please visit PlayItForward.rocks, or mail a check to Galva Arts Council, PO Box 29, Galva, IL 61434 with a memo of "Play It Forward."
Play It Forward is presented by Heartland Connections, through non-profit support from the Galva Arts Council, is made possible by generous support from presenting sponsors the Levitt Foundation and Galesburg Community Foundation.