Get Some Fun Illinois And Iowa Events In Your Life With The FUN10
Find fun in Illinois and Iowa with your Fun10!
Fun10 — ten ways for you to have fun in the Quad-Cities, this week and every week, running every Sunday, only on your site for fun, free, local entertainment, QuadCities.com!
Every Sunday, we drop a new Fun10, to give you a head start on your week and a heads up on what's going on over the coming seven days. Check out Fun10 every Sunday for the details on ten awesome events happening around town. It's a cool read, and a great way to get started planning your entertainment for the week.
So what's on the Fun10 for this week? Read on…
Ballet Quad Cities Dances Into Adler Theatre Next Weekend
The Rite of Spring, Bolero & More will take place April 22nd at 2:30pm & 7:30pm at The Adler Theatre, Davenport, Iowa.
Igor Stravinsky's landmark 1913 score stars as the inspiration for Courtney Lyon's cutting-edge abstract ballet. Not seen since its 2014 world premiere, Ballet Quad Cities' Rite of Spring brings the art and athleticism of dance to life.
Sponsored by: Quad Cities Cultural Trust – Adler Theater Foundation, The Bechtel Trusts, Iowa Arts Council, and Leslie Bell.
Get Ballet Quad Cities tickets here!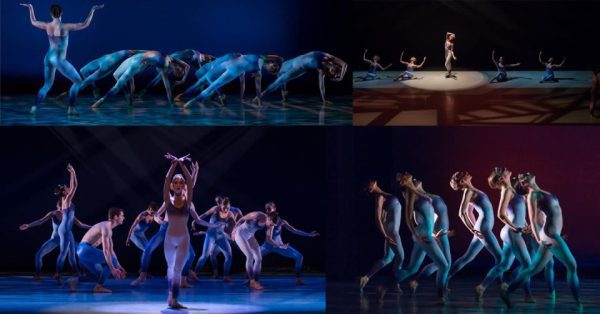 Chelsea Hood Brings The Funny To Tremont Tonight
Tomfoolery On Tremont presents CHELSEA HOOD at 7 p.m. April 16. Tickets are $12 in advance.
Chelsea Hood is a Chicago based comic and you may have seen her on WGN, The CW Network, SXSW and the stages of The Comedy Store, Caroline's on Broadway, The House of Blues, The Improv, Zanie's, UCB, and a long list of prestigious bar basements across this country. Once on the bed of a tractor trailer, in a field in Texas, in the middle of an ATV park.
She's been selected as a featured performer for festivals nationwide and opened for Christina P, Marc Maron, Sebastian Maniscalco and many more.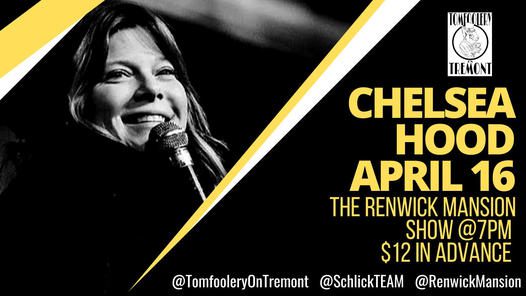 Spring Craft Show Blossoms Next Weekend
North Park Mall is excited to bring back the ultimate Spring Craft Show to the shopping center April 22-23.
There will be over 20+ local crafters and vendors set up in the common areas of the mall during mall hours!
Learn more: SPRING CRAFT SHOW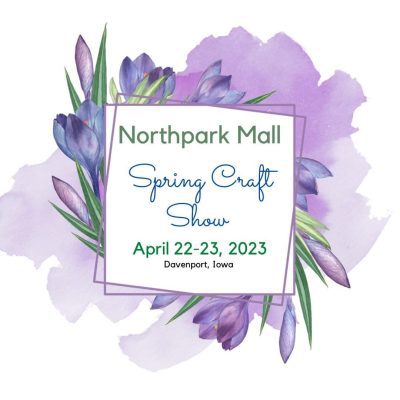 Quad Cities Cruisers Cruising In
Join Quad Cities Cruisers at 3 p.m. Saturday for their first cruise-in of the year at SouthPark Mall in Moline!
Please join us for our very first "Cruise-in" for 2023! Music, Food Vendors, 50/50. The
Quad City
Mopar Club will be our featured guest car club.
Donations for Empower House & Gi Gi's Playhouse accepted at the gate.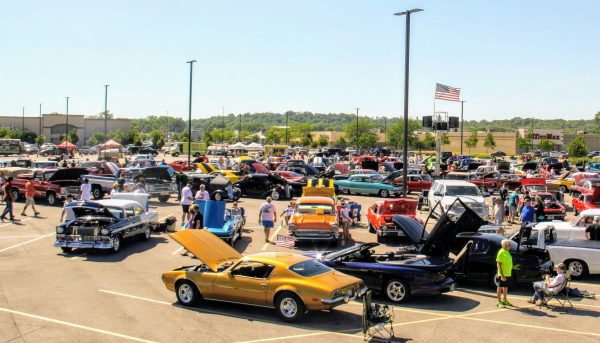 Black Box Debuts A Mystery Next Weekend
Black Box Theatre in downtown Moline is bringing the penny dreadful "The Mystery of Irma Vep" by Charles Ludlam to their stage April 19-22. Shows are Thursday, Friday, Saturday at 7:30 pm and the first Sunday at 2:00 pm.
"The Mystery of Irma Vep" is set in the English country estate of Lord Edgar Hillcrest. He's a widower, having lost his beloved wife, Irma Vep. He's recently remarried Lady Enid, an actress not quite settled into her new role as Lady of the manor. Indeed, her maid, Jane, doesn't think she'll ever measure up to Lady Irma.
Meanwhile, Lord Edgar is disturbed by strange happenings out on the heath, including the monthly disappearance of his groundskeeper, Nicodemus. In an effort to explain all of the strange happenings at the estate, Lord Edgar goes on an expedition to Egypt to discover the secrets of what truly lies behind the mystery of Irma Vep.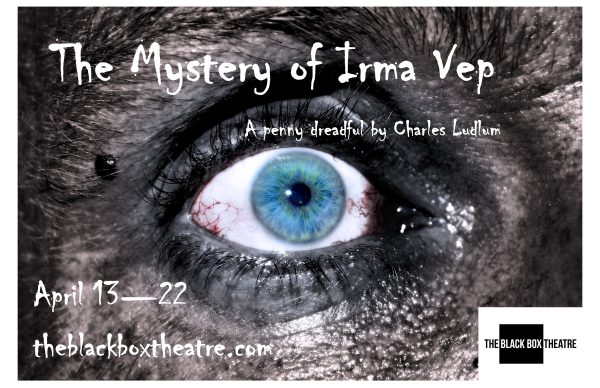 A penny dreadful is described as "a cheap paperback book, particularly those concerning lurid depictions of crime in the Victorian era" and "The Mystery of Irma Vep" draws on everything from satire to films like "Wuthering Heights" and the Alfred Hitchcock film "Rebecca" (1940). The title refers to the name of a character in the 1915 French movie serial "Les Vampires" and is an anagram of the word "vampire."
 The play is directed by Max Moline and features actors, T Green and Max Robnett playing nine roles. Set and costume design by Lora Adams (Black Box co-founder and artistic director) and lights by Roger Pavey, Jr.
Zach Williams Coming To Adler Theatre
Zach Williams is coming to Davenport's Adler Theatre Friday, April 28 at 7:00 p.m.
Tickets are on sale at the Adler box office and all Ticketmaster outlets.
Catch Zach Williams this Spring, bigger and better than ever! Backed by his massive 10-piece band, it will be a live concert experience like none other. Join us for a night of incredible music by Zach Williams and special guest Blessing Offor.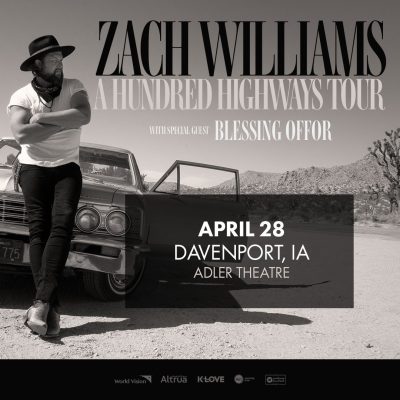 Narwhal's Still Swimming At Putnam
The Putnam Museum and Science Center is thrilled to host the Smithsonian traveling exhibition Narwhals: Revealing an Arctic Legend. From their depiction in the 1500s as angry sea monsters to their status as icons of pop culture today, the narwhal, with its unique spiral tusk, has inspired legend in Inuit and European society and fascinated people across cultures for centuries. This mysterious animal and its changing ecosystem are highlighted in this Smithsonian traveling exhibition.
Developed by the Smithsonian's National Museum of Natural History and its Arctic Studies Center and organized for travel by the Smithsonian Institution Traveling Exhibition Service (SITES), the exhibition explores interdisciplinary research conducted about the narwhal by Smithsonian scientists, in collaboration with Arctic researchers and members of Inuit communities, about the narwhal in their rapidly changing Arctic environment. The exhibition uses firsthand accounts from these scientists and Inuit community members to reveal how traditional knowledge and experience, coupled with scientific research, heighten the understanding of narwhals and the changing global climate.
Featuring an 18-foot, life-size model of a male narwhal, the exhibition examines "the unicorn of the sea." Visitors will learn what the narwhal tusk is for, test their tooth knowledge, examine a cast of a skull from a prehistoric narwhal relative, and compare the different ways that narwhals and their whale relatives have adapted to the Arctic environment. Panoramic images of landscapes and a soundscape of narwhal vocalizations, ice and water flows and other Arctic wildlife will immerse visitors in the Arctic environment of the narwhal. The exhibition highlights how the narwhal and its tusk have inspired medieval European unicorn imagery and legend. Visitors can read the Inuit legend of the narwhal, illustrated by artwork from Inuit community members. Audiences will learn what the Inuit have learned and how environmental changes are affecting the way of life for both narwhal and Inuit.
Exhibit admission is included in the price of general admission—$9 for adults, $8 for youth (ages 3-18), seniors, college students and military.
Narwhals: Revealing an Arctic Legend plays the Putnam now through April!
Learn more: NARWHAL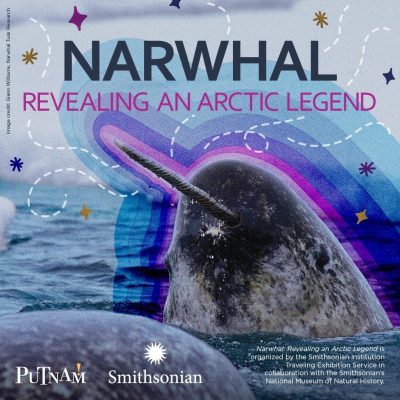 Get Fit On The Skybridge
Get Fit on the Davenport Sky Bridge!
Free fitness every Sunday at 9am. Beat those winter blues, keep those cold muscles active and share a smile or a high 5 with some great people! There is about 50 mins tonwalk, jog run, climb stairs, shake your hips with Zumba and so much more! Positive quotes are hung throughout the course that you go at your own pace at. At the end we draw for prizes thanks to local businesses donating ever week! Wear layers it gets warm inside, water available, and a great playlist!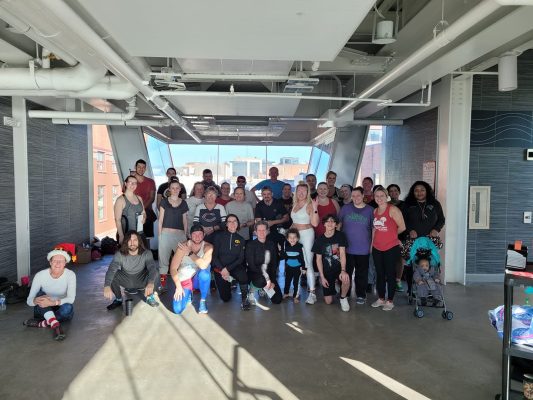 Big Room Open Mic At Village Next Sunday
Looking for some laughs Sunday night?
The Big Room Open Mic opens the stage at 7 p.m. April 23 at the Village Theatre in the Village of East Davenport.
Come and check out the fun, and if you're so inclined step up on stage for your own material.
See ya there!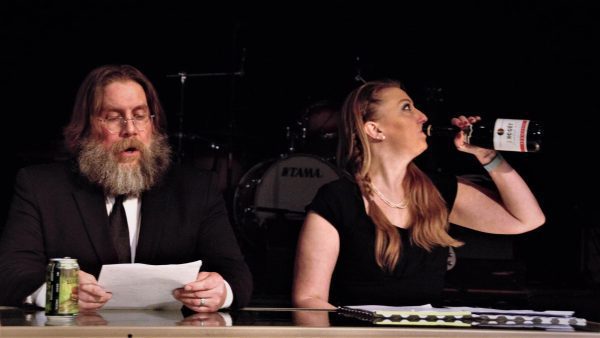 Bingo Like A Rock Star
It's time to rock out with rock star bingo!
Think you know your music trivia? Time to test your skills!
Think you know your music?
If you know what song contains these lyrics, you would probably love Rock Star Bingo!
"And she's watching him with those eyes,
And she's loving him with that body, I just know it,
Yeah 'n' he's holding her in his arms late, late at night."
What is Rock Star Bingo?
Just like "regular" bingo, but we replaced bingo numbers, like "B16", with parts of songs. If you know the song title (no phones, devices or apps – basically no cheating), then place a bingo chip on that square. Get 5 squares in a row and you're a winner!!
It's the most fun you will ever have playing bingo!
According to the folks involved, here are the deets:
**NEW Start Time of 7pm**
Rock Star Bingo
EVERY Wednesday @ 7pm
The Tangled Wood (
Bettendorf
, IA)
B-I-N-G-O +
Name That Tune +
Sing-a-longs
Rock Star Bingo
FREE To Play
Win FREE drinks!
Music changes EVERY week!
Music from the 50's through music that came out in the last month!