FUN10 Showcases Awesome Events Going On In Illinois And Iowa This Week
Looking for some fun in Illinois and Iowa this week?
Well, if you're on the prowl for cool things in the Quad-Cities area and beyond, check out our Fun10!
Fun10 — ten ways for you to have fun in the Quad-Cities, this week and every week, running every Sunday, only on your site for fun, free, local entertainment, QuadCities.com!
Every Sunday, we drop a new Fun10, to give you a head start on your week and a heads up on what's going on over the coming seven days. Check out Fun10 every Sunday for the details on ten awesome events happening around town. It's a cool read, and a great way to get started planning your entertainment for the week.
So what's on the Fun10 for this week? Read on…
Journey Journeying Into Moline
Journey, with special guests Toto, are playing at 7 p.m. March 21 at Vibrant Arena at The Mark, 1201 River Drive, Moline.
All ages require a ticket. Doors open at 6:00 pm NO BAG POLICY: Bags will no longer be permitted in the arena with the exception of a small 5 x 7 clutch purse or a small diaper bag if entering with an infant. WALK-THRU METAL DETECTORS: Fans will be required to enter through a walk-thru magnetometer (similar to the type used in airports). CASHLESS CONCESSIONS AND MERCHANDISE: The Vibrant Arena has cashless transactions for food and beverage or retail purchases.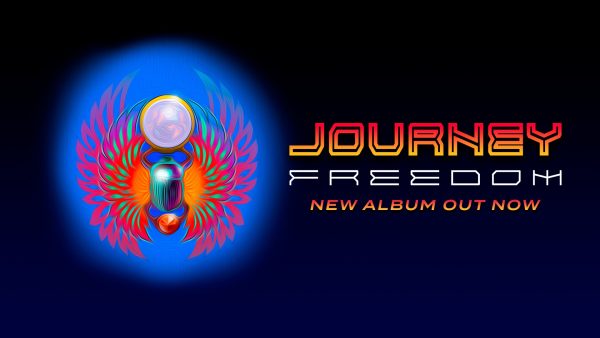 Lettuce Entertain You This Week
Quad Cities!
Are you ready to UNIFY at The Rust Belt on March 22nd!?
Don't miss iconic rockers LETTUCE live on stage in East Moline!
Lettuce tickets are on sale now: LETTUCE AT THE RUST BELT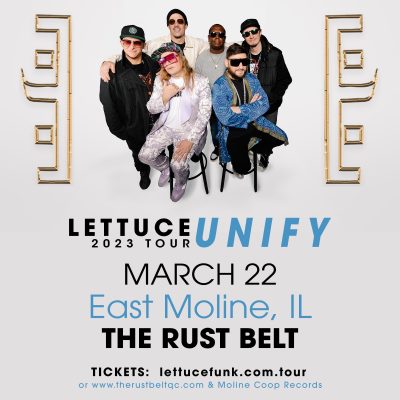 Tanya Tucker Coming To Rhythm City
Tanya Tucker will be at Davenport's Rhythm City Casino Thursday night, March 24.
Tanya Tucker
will be performing in the Event Center on Friday, March 24! Don't miss the Country Music Legend behind "Delta Dawn"; listen to the "Encore" version at
https://fal.cn/3wupJ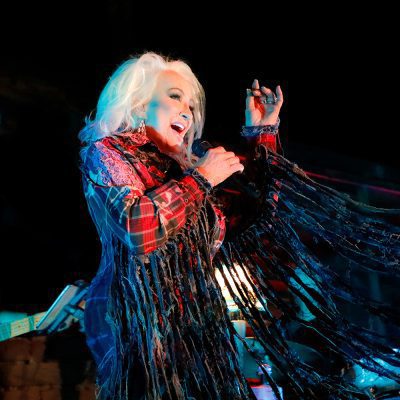 Battle of the Bands Rockin' In
Battle of the Bands/Acoustic QC 2023 is coming to the Mississippi Valley Fair bigger and better.
MVF is excited to announce Mississippi Valley Fairgrounds and co planned by MH Entertainment will be hosting the MH Battle of the Bands QC on Saturday, March 25, 2023!
This year they will have 2 battles throughout the day!
They will be hosting our first acoustic/duo battle starting at 1pm on Saturday, March 25, 2023! All genres of music are eligible and the top 8 acoustic/duo acts will advance to perform at the Battle of the Bands. The acoustic battle will start around 1pm and one winner will be opening up for a grandstand act.
The band battle will be starting roughly at 5PM on Saturday, March 25, 2023 and we will have the top 10 bands performing during the night. The band battle will consist of 5 country bands and 5 rock bands. One winner from the rock battle and one winner from the country battle will win an opening act at the Mississippi Valley Fair 2023.
Each musician will get 20 minutes to perform and will be judged by a panel of judges. The musician
With highest score will get opening grandstand act at Mississippi Valley Fair.
Times for each musician will be announced one hour prior to the battle start time.
Musicians/Bands performing at the battle are:
Gina Owens Music
Brittany Sword
Jordan Danielsen Music
Doug Brundies Big Acoustic Show
The Chickadees
Trystan Grisham
Scott Kirkhart Music
John Cole Born
Rock Bands Advancing
@NonGrata
High Five Sinners
Look at Me
Elision
High Jinx
Country Bands Advancing:
Mike Bernard Music
Ariel McReynolds
The Michael Mikrut Band
Dirt Road Rockers
The Jason Kincel Band
This an event for all ages!
Free admission!
Doors open to public at noon!
Learn more: BATTLE OF THE BANDS
Email Michelle at mhbooking1@gmail.com with any questions!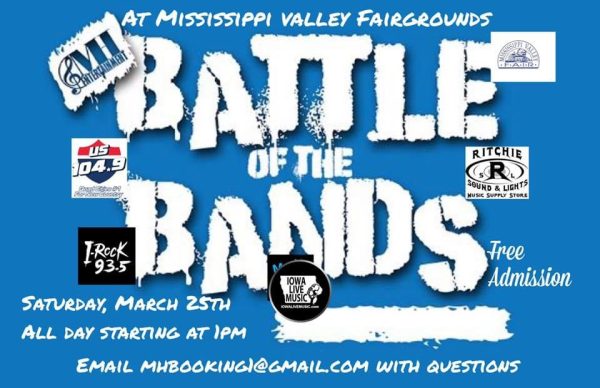 Have A Murderous Week!
"Rock In to Murder," an interactive murder mystery dinner theatre show, will be presented at Rock Island's Skellington Manor March 24th!
The evening begins begins with laughable cocktail hour introduction to the suspects and continues through a delicious buffet dinner prepared by Bridges Catering. Guests examine clues, question suspects, and follow hunches. Laugh after hilarious laugh proves that crime really CAN be this FUNNY!
Tickets are $49.95 per person includes buffet dinner and show. Doors open at 6pm, salads served 6:30pm and the show starts promptly at 7pm.
Delicious buffet catered by Bridges Catering includes:
Caesar Salad
BBQ Baby Back Ribs
Sun Dried Tomato Chicken
Gourmet Mac & Cheese
Loaded Mashed Potatoes
Firecracker Corn
Classic Macaroni Salad
Marinated Cucumbers
Dinner Rolls w/butter
Pineapple Upside Down Cake
Chocolate Frosted Chocolate Cake
*Vegetarian or Gluten Free Entree Option available upon request during booking process.
Guests are seated at tables of up to 8 people. If you need GROUP SEATING please include a Group Name on your reservation. We DO NOT take walk ins seating the day of show due to catering scheduling. Questions? contact Skellington Manor 563-344-9187, All sales are Final No Refunds day of show.
Get your tickets here: ROCK IN TO MURDER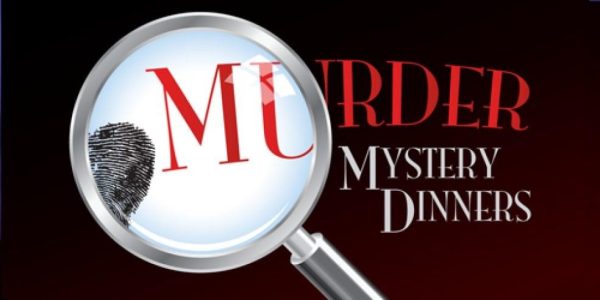 Women's History Month Event At WIU
Western Illinois University– Quad Cities IDEAS Club will host a Women's History Month event at 5 p.m. Tuesday, March 21 in QC Complex, room 1102.
The event will celebrate the women who inspire and show appreciation for women who have an impact on our communities.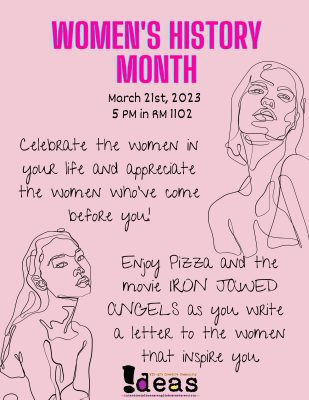 Participants will have the opportunity to write a letter to a woman they find inspiring and enjoy the movie Iron Jawed Angels.
Pizza and refreshments will be provided to all attendees.
For more information on the event, email IDEAS at ideasqcdrive@gmail.com.
'Grumpy Old Men' Creaking Into Circa '21
Continuing its 46th season with the return of a fantastically popular musical comedy based on a movie smash, the Circa '21 Dinner Playhouse will treat patrons to the fighting and frolicking of GRUMPY OLD MEN: THE MUSICAL. Running through May 6, this audience favorite was deemed  "sometimes touching, sometimes raucous, and at all times enticing" by the City Journal-Tribune and is being brought to life by a sensational group of professional actors!
 GRUMPY OLD MEN: THE MUSICAL will be presented on Wednesday, Friday and Saturday evenings at 7:30 p.m., Sundays at 5:30 p.m. and Wednesday matinées at 1:15 p.m. Pre-show entertainment featuring the theatre's wait staff, the Bootleggers also will precede all performances. Ticket prices are $60.55 for the evening dinner-and-show productions and $53.73 for the matinées.
 Reservations are available through the Circa '21 ticket office. For reservations, contact the theatre at 1828 3rd Ave., Rock Island or by calling 309-786-7733 ext. 2.
Based on the beloved 1993 movie starring Jack Lemmon, Walter Matthau, Ann-Margret, and Burgess Meredith, GRUMPY OLD MEN: THE MUSICAL tells the story of two aging neighbors, Max and John, who have been feuding for more than 50 years. But when the beautiful and charming Ariel moves in across the street, the bickering neighbors' rivalry is raised to new heights, and this theatrical delight raises the question: Can her love and compassion reunite their friendship? The answer comes in an endearing, riotous entertainment by composer Neil Berg and lyricist Nick Meglin, and a show that led Broadway World critic Dan Morois to state, "With a well-written, fun script laced with comic one liners, loveable characters, and a lighthearted musical score, GRUMPY OLD MEN exceeded all my expectations."
Women In Music At Figge
In honor of the Figge's major exhibit Sporting Fashion: Outdoor Girls 1800 to 1960, join the Figge at 7:30 p.m. Saturday for an evening at the museum celebrating women in music. The first half of the program will feature QCSO principal cellist Hannah Holman presenting and performing works by and inspired by influential women cellists. On the second half, Hannah will be joined by pianist Marian Lee and the QCSO String Quartet to perform Amy Beach's Piano Quintet.
Program
AMY BEACH – Piano Quintet in F-sharp minor, op.67 [28']
Full program to be announced
Featuring
Hannah Holman, cello
Marian Lee, piano
QCSO String Quartet
Presented in partnership with
Figge Art Museum
Sporting Fashion: Outdoor Girls 1800 to 1960
on exhibit Feb 11 – May 7, 2023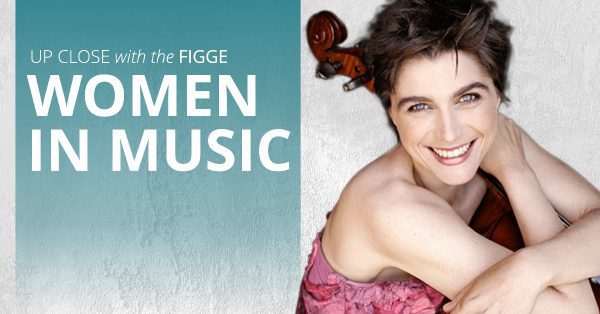 Spring Forward Into Fun At Mercado
This year's Spring Forward Party will be at Mercado On Fifth's Indoor Event Space on Saturday, March 25th.
Join us for a party to kick off spring with food, fun, cash bar and a raffle. Your ticket will help send more than 600 children to summer enrichment camps at no cost to families.
Get your tickets early or learn more about sponsorship opportunities:LEARN MORE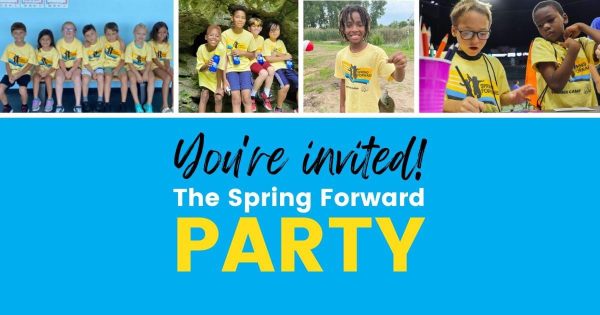 Skate At Rivers' Edge Today
Admission is $5.50 and
skate rental is $3.50.