Find Some Fun For Your Week With The Illinois And Iowa FUN10!
It's Sunday, and QuadCities.com proudly presents Fun10, a list of the top 10 things to do in the Quad Cities this week, and every week!
Every Sunday, we drop a new Fun10, to give you a head start on your week and a heads up on what's going on over the coming seven days. Check out Fun10 every Sunday for the details on ten awesome events happening around town. It's a cool read, and a great way to get started planning your entertainment for the week.
FUN10 — ten ways for you to have fun in the Quad-Cities, this week and every week, running every Sunday, only on your site for fun, free, local entertainment, QuadCities.com!
So what's on the Fun10 for this week? Read on…
Boyz II Men Coming To Rhythm City Casino
The Boyz II Men concert at Davenport's Rhythm City Casino will be held in the Event Center on Saturday, June 11th, 2022 at 8:00 pm.
Tickets are $90, $70, $60 and $45 not including taxes and additional fees when purchased online.
Tickets are available now on our website here: https://rhythmcitycasino.showare.com/ordertickets.asp?p=100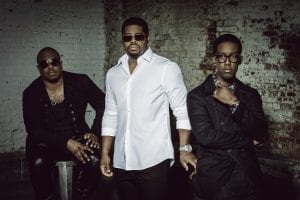 Outdoor Art Exhibit Blooms In Clinton
Gabriella Torres is an abstract visual artist living and working in Clinton, Iowa.
This summer, she is creating an outdoor public art exhibit in downtown Clinton that will run from June through September. The exhibit, designed to be a large-scale abstract forest of art, consists of 12 abstract paintings suspended in custom frames designed by local woodworker, Tim Fuller, that range in size from 4 to 10 feet. This project, partially funded by the Iowa Arts Council, aims to create an immersive art experience to promote the arts in Clinton and to attract visitors from the surrounding area.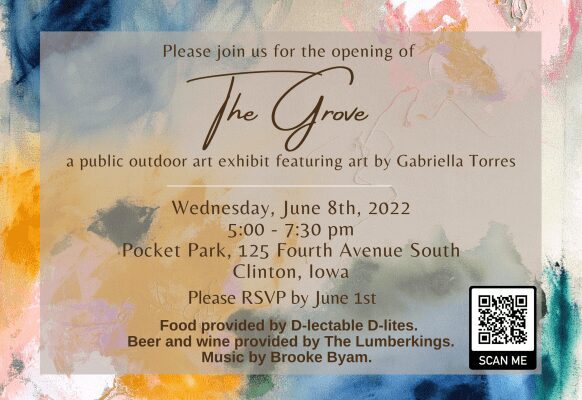 The opening reception will be held at the park on June 8th from 5-7:30, which will feature food by D-lectable D-lites and music by Brooke Byam. Beer and wine will be provided by The Lumberkings. Please use the QR code to RSVP, or you can also RSVP by emailing me at gabibirdartist@gmail.com
Music On The Marquee Returns To Circa '21
Circa '21's signature event, MUSIC ON THE MARQUEE returns this June!
In celebration of our 45th Anniversary, we return to this unique and popular concert experience atop our iconic marquee!
Bring a lawn chair and join the Circa '21 Bootleggers, the cast of BEAUTY AND THE BEAST, and a few special guests as they entertain you in this special live concert, held on the street in Downtown Rock Island.
Hosted by veterans Brad Hauskins and Tristan Tapscott, this event will celebrate our history and feature a wide range of fabulous music.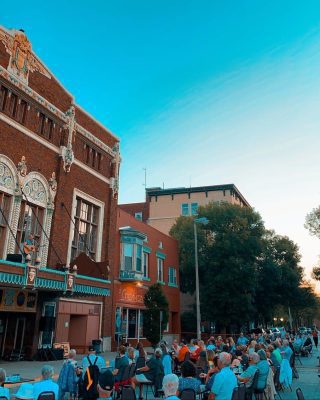 Chef Tony will be outside grilling, and drinks will be available for purchase.
The doors will open at 6:00pm with the show taking place at 7:00pm. General admission tickets are $19.77.
Tickets for this Special Event can be purchased by calling the Box Office at (309) 786-7733 ext. 2.
Looking For A Great Reading Program For Your Kids?
The Davenport Public Library's annual Summer Reading Program kicks off on June 1st and runs through August 31st.
Join the Davenport Public Library for our 2022 Summer Reading Challenge for all ages! Add some adventure to your summer with the Library's Summer Reading Program: Read Beyond the Beaten Path! Children are invited to be explore nature, get creative, try new things, and find beauty in diversity with the Library this summer.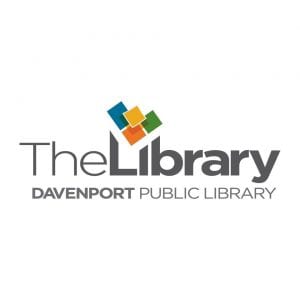 Participating couldn't be easier. Read books, attend a virtual or in-person program, or complete any of the fun activities from the reading log. Each thing you do earns a ticket into the grand-prize drawing(s) of your choice. Do a little or do it all! The way you Read Beyond the Beaten Path this summer is totally up to you!
To register, visit davenportlibrary.beanstack.com.
Last Call For 'Pants Labyrinth' Today!
The Haus Of Ruckus ends their run of "Pants Labyrinth" at Davenport's The Mockingbird On Main TODAY!
Doors open at 7 TONIGHT!
When he loses his tuxedo pants before a friends' wedding Fungus and Johnny are thrust into an adventure of mythic proportions, as they dare to venture into the pants labyrinth. There they must face off against a rascally puppet , an oracle with an unreasonable copay, a Minotaur with a flair for pants and disco dancing, and as close to beejees music we can get without paying royalties.
Mike And The Moonpies Are Back
Are you ready for some Moonpies???
MIKE AND THE MOONPIES will play Davenport's Raccoon Motel at Monday, June 6th at 8pm.
Tickets are on sale now!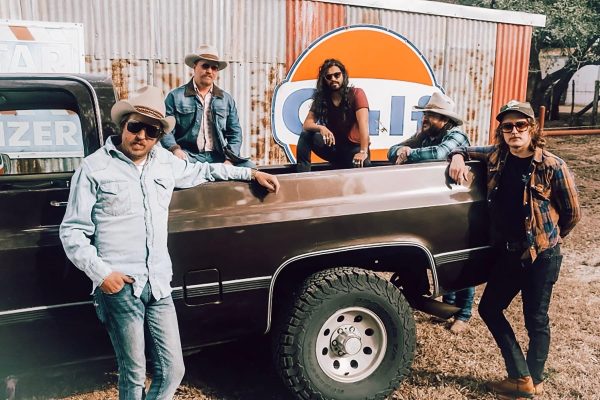 River Music Experience's Live At 5 Rolls Out All Summer
It's that time of year, the 2022 season of Live@Five is right around the corner. Join us in the RME Courtyard Fridays at 5pm for FREE live music.
6/10 – Joe Marcinek Band
sponsored by Ruhl Homes
6/17 – Tony Hoeppner
sponsored by IH Mississippi Valley Credit Union
6/24 – The Last Glimpse
sponsored by Grace Technologies
7/8 – Piso's Cure
sponsored by Winstein, Kavensky & Cunningham LLC
7/15 – Soul Storm
sponsored by MidAmerican Energy
7/22 – Jumbies
sponsored by IH Mississippi Valley Credit Union
7/29 – The Dawn
sponsored by Dahl Ford
8/5 – Matt Fuller Band
sponsored by QC Foot & Ankle Associates
8/12 – Funk Sauce Brass Band
sponsored by Downtown Davenport Partnership
8/19 – Diplomats of Solid Sound
sponsored by The Echo
8/26 – Beaker Brothers
sponsored by Nelson Brothers Agency & West Bend Mutual
9/2 – Crooked Cactus
sponsored by Pierce's Promise
9/9 – Blues Rock-It
sponsored by Lobo's Salsa
9/16 – Flash In A Pan
sponsored by Wind Dancer Boutique
9/23 – Jordan Danielsen Band
sponsored by The Planning Center
9/30 – Orangadang
sponsored by Zeke's Island Cafe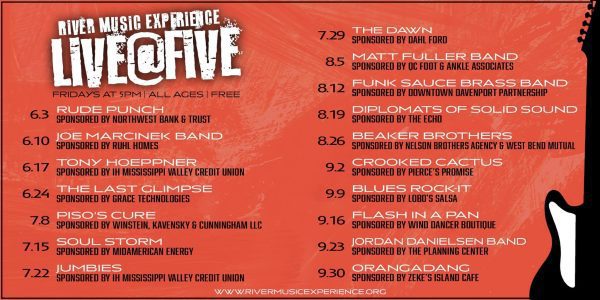 Check Out The Summer Outdoor Concerts At Bass St Landing
With summer comes the sound of live outdoor music in our downtowns!
Enjoy this free summer concert series every Thursday night through August 11th in Downtown Moline!
Moline Centre's Thursday Night Summer Concert Series takes place from 7:00 p.m. to 9:00 p.m. on the Plaza at Bass Street Landing.
All you need to bring is a lawn chair!
There will be food and beverages are available for purchase but no outside food or beverages allowed.
Learn more here: FACEBOOK
Make Mercado A Regular Friday Stop All Summer
Moline's Mercado On Fifth is back!
Bringing Back Mexican Cuisine, Culture And More Fridays through Sept. 10 from 5 to 10 p.m. at 432 12th Street in Moline, everyone can get the weekend started right with Mercado! There will be a variety of children's activities, delicious Mexican cuisine, and unique retail stands selling everything from jewelry to hand-sewn blouses and imported ceramics. 
Mercado on Fifth is not just a market; it serves as a resource and catalyst for aspiring entrepreneurs. The weekly events bring Quad Citizens together to celebrate culture and community in an inclusive way. Educational programming at Mercado provides enrichment hours for children, and free nonprofit booth space gets helpful information to adults.
[AD]
By addressing the specific needs of small businesses in the area, Mercado on Fifth and its partners have helped create and/or provide a platform for 30 new minority-owned businesses in the Quad Cities region. Most vendors have taken advantage of our free small business workshops (in Spanish and English) in partnership with the Illinois Small Business Development Center at Western Illinois University (SBDC). Through the management of the SBDC, we also started a micro-grant program for minority entrepreneurs to purchase equipment for their businesses. Over the past two years, Mercado founder Bob Ontiveros has given away over $62,000 to over 40 minority-owned businesses to purchase anything from food warmers to an industrial sewing machine.
Black Hawk College, another valued partner, also began offering the Food Sanitation Management class in Spanish at the request of Mercado leadership. Previously, Spanish speakers interested in becoming a kitchen manager or starting a food business had to drive to Chicago to take the class. Finally, Mercado on Fifth supported the creation of a commercial kitchen located within St. John's Lutheran Church just blocks away from the Moline event space, thus completing the entrepreneurial eco-system. Mercado vendors and other small businesses now rent the kitchen for a small hourly fee.
Go ahead and block out your Fridays because Mercado On Fifth is where you are going to want to be this summer.
Bootleg Hill Open Mic Every Thursday
Looking for a spot to showcase your talents?
How about the Bootleg Hill open mic night?
The musical open mic night is back. Happening weekly at Bootleg Hill Honey Meads in downtown Davenport. All are welcome. Hosted by Dan Fennesy and starts at 8 p.m.