Find Fun Things To Do This Week In The Illinois And Iowa FUN10!
If you're searching for fun things to do in the Illinois and Iowa Quad-Cities this week, look no further!
The Fun10 is your place to go!
Fun10 — ten ways for you to have fun in the Quad-Cities, this week and every week, running every Sunday, only on your site for fun, free, local entertainment, QuadCities.com!
Every Sunday, we drop a new Fun10, to give you a head start on your week and a heads up on what's going on over the coming seven days. Check out Fun10 every Sunday for the details on ten awesome events happening around town. It's a cool read, and a great way to get started planning your entertainment for the week.
So what's on the Fun10 for this week? Read on…
Black Box Debuts A Mystery Next Weekend
Black Box Theatre in downtown Moline is bringing the penny dreadful "The Mystery of Irma Vep" by Charles Ludlam to their stage April 13-22. Shows are Thursday, Friday, Saturday at 7:30 pm and the first Sunday at 2:00 pm.
"The Mystery of Irma Vep" is set in the English country estate of Lord Edgar Hillcrest. He's a widower, having lost his beloved wife, Irma Vep. He's recently remarried Lady Enid, an actress not quite settled into her new role as Lady of the manor. Indeed, her maid, Jane, doesn't think she'll ever measure up to Lady Irma.
Meanwhile, Lord Edgar is disturbed by strange happenings out on the heath, including the monthly disappearance of his groundskeeper, Nicodemus. In an effort to explain all of the strange happenings at the estate, Lord Edgar goes on an expedition to Egypt to discover the secrets of what truly lies behind the mystery of Irma Vep.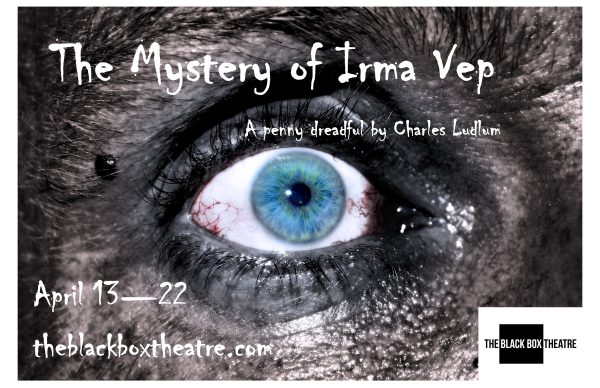 A penny dreadful is described as "a cheap paperback book, particularly those concerning lurid depictions of crime in the Victorian era" and "The Mystery of Irma Vep" draws on everything from satire to films like "Wuthering Heights" and the Alfred Hitchcock film "Rebecca" (1940). The title refers to the name of a character in the 1915 French movie serial "Les Vampires" and is an anagram of the word "vampire."
 The play is directed by Max Moline and features actors, T Green and Max Robnett playing nine roles. Set and costume design by Lora Adams (Black Box co-founder and artistic director) and lights by Roger Pavey, Jr.
Art Of The Brew Pours Into Figge
Join us for Art of the Brew at the Figge Art Museum on Friday April 14 for the chance to sample some of the best craft beers in the Quad Cities area all in support of the Figge!
With your souvenir tasting glass, sample beers and mead from nine participating businesses and enjoy live music as you browse our silent auction or try your luck with a spin on our Mystery Wheel of Beer.
Learn more: ART OF THE BREW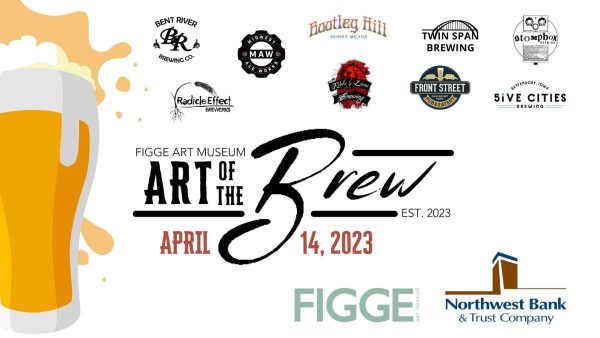 Celebrate Sporting Fashion History With Ballet Quad Cities
Head to the Figge for original performance by Ballet Quad Cities inspired by their fabulous exhibit Sporting Fashion: Outdoor Girls 1800-1960.
Thursday, April 13
5:00 Cash Bar and Art Buffet
6:30 Performance
Learn more: FIGGE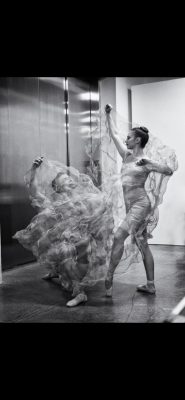 Anthony Gomes Rockin' Into Common Chord
"Gomes is a power player who is at his best when his gear is in the scorched earth between blues and rock. After all, it's the electric guitar; sometimes tickling it is not enough." – Guitar World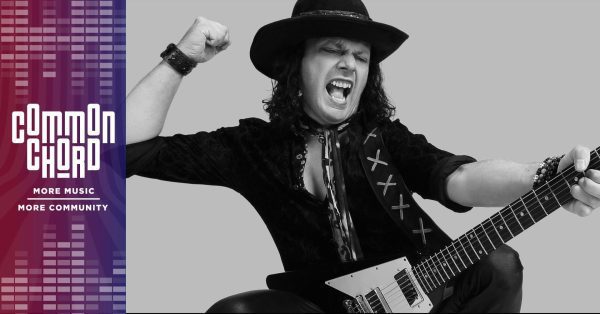 With a guitar slung over his shoulder and the amps turned up full tilt, Anthony Gomes electrifies blues and rock at a 21st century crossroads of his own. The Canadian vocalist, guitarist, songwriter and producer wails with all the force of a hurricane in the Mississippi Delta and enough fret-burning fireworks to leave his strings in flames.
Over the years, he's toppled the Billboard Blues Chart at #1, earned the endorsement of legends such as B.B. King, tallied tens of millions of streams, and packed shows on multiple continents. In 2022, he makes his Rat Pak Records debut with High Voltage Blues, amplifying his soul and spirit like never before.
Looking for an actual 21st Century guitar hero? Here he is!
And he is coming to Davenport on April 15!
Redstone Room – Common Chord
Showtime: 8pm
Tickets:REDSTONE ROOM
$25 in advance | $30 day of show
Doors: 7pm | Show: 8pm
Age Restriction: All Ages
(Under 19 must be accompanied by an adult)
ZZ Top Coming To Adler Theatre This Week
ZZ Top: Raw Whisky Tour is coming to Davenport's Adler Theatre, 136 E. 3rd St., Tuesday, April 11 at 7:30 PM!
Tickets are on sale at the Adler box office and all Ticketmaster outlets.
"That Little Ol' Band From Texas" has been at it for well over a half century, delivering rock, blues and boogie on the road and in the studio to millions of devoted fans. With iconography as distinctive as their sound, ZZ TOP is virtually synonymous with beards, hotrod cars, spinning guitars and that magic keychain, all of which transcend geography and language.
It was in Houston in the waning days of 1969 that ZZ TOP coalesced from the core of two rival bands, Billy Gibbons' Moving Sidewalks and Frank Beard and Dusty Hill's American Blues. Their third album, 1973's Tres Hombres, catapulted them to national attention with the hit "La Grange," still one of the band's signature pieces today. Eliminator, their 1983 album was something of a paradigm shift for ZZ TOP. Their roots blues skew was intact but added to the mix were tech-age trappings that soon found a visual outlet with such tracks as "Sharp Dressed Man" and "Legs" on the nascent MTV. It was one of the music industry's first albums to have been certified Diamond, far beyond Gold and Platinum and a reflection of US domestic sales exceeding 10 million units.
As a touring entity, they've been without peer over the past five decades, having performed before millions of fans on four continents and have been the subject of their own Grammy-nominated documentary titled That Little Ol' Band From Texas.  The band's line-up of the bearded Gibbons and Hill and Beard, who ironically is clean shaven, remained intact for more than 50 years until Dusty's passing.  When Dusty temporarily departed the tour in the summer of 2021, it was a given that Elwood would be the perfect choice to stand in for Dusty until he could return. But Dusty's return was not to be, and Elwood continues to handle the bass duties for the band now and into the future.
The elements that keep ZZ TOP fresh, enduring and above the transitory fray can be summed up in the three words of the band's internal mantra: "Tone, Taste and Tenacity.". As genuine roots musicians, they have few peers. Their influences are both the originators of the form – Muddy Waters, B.B. King, et al – as well as the British blues rockers and Jimi Hendrix who emerged the generation before ZZ's ascendance.
They have sold hundreds of millions of records over the course of their career, have been officially designated as Heroes of The State of Texas, inducted into the Rock and Roll Hall of Fame (by Keith Richards, no less) and have been referenced in countless cartoons and sitcoms. They are true rock icons and, against all odds, they're really just doing what they've always done. ZZ TOP abides!
Genesius Guild Holding Auditions This Week
Calling all thespians! The Genesius Guild is holding auditions for their 2023 season next week. Auditions will be held April 11 and 13 from 6:00 PM – 8:00 PM at Augustana College's Wilson Center (3750 7th Ave. Rock Island, IL 61201) and April 15 from 1:00 PM – 3:00 PM at the Genesius Guild's stage in Lincoln Park, Rock Island. Genesius welcomes auditions from anyone, whether they are new to the stage or are veteran actors.
In addition to in-person auditions, the Genesius Guild is also accepting video submissions. Those who are unable to audition in person can record a monologue from the Guild's 2023 slate of shows and email the recording to 
guild@genesius.org
.
The Guild's 2023 season includes the theater's usual assortment of classical Greek drama and Shakespeare. They kick off the season on June 10 with Two Gentlemen of Verona, followed by the Greek tragedy Iphigenia in Aulis and the Shakespeare tragedy Othello before wrapping up the season with The Wasps, a rewritten Greek comedy.
The Genesius Guild is a community theatre organization located in the
Quad Cities
specializing in free classical drama. Founded in 1956, the group performs Greek drama, Greek comedy, and the works of Shakespeare every weekend throughout the summer.
For more information, or to contact the Genesius Guild, reach out to them at 
guild@genesius.org
.
Junie B. Jones At Circa '21
Described by the New York Times as "effervescent and entertaining," and by Online America as an all-ages show that delivers "fresh bursts of energy," JUNIE B.'S ESSENTIAL SURVIVAL GUIDE TO SCHOOL opens the 2023 season of high-spirited family musicals at Rock Island's Circa '21 Dinner Playhouse. Running through April 22, this energetic delight is adapted from Barbara Park's beloved children's-book series about the riotous and winning young Junie B. Jones and is being staged by a sensational cast and crew of professional talents.
Circa '21 will present show-only performances of JUNIE B.'S ESSENTIAL SURVIVAL GUIDE TO SCHOOL on scheduled Tuesday-through-Saturday mornings and afternoons from March 30 through April 22. Morning productions, with the doors opening at 9:30 a.m. and the shows beginning at 10 a.m., will take place on March 30 and 31, as well as on April 1, 4, 6, 8, 11, 13, 14, 17, 18, 20, 21, and 22. Afternoon productions, with 12:30 p.m. doors and 1 p.m. show times, are scheduled for the Saturdays of April 1, 8, 15, and 22. Many of the weekday performances are already sold out.
Ticket prices are $10 per person. For tickets and information, contact the Circa '21 Dinner Playhouse at 1828 Third Ave., Rock Island, or by calling 309-786-7733, ext. 2.
Bootleg Hill Open Mic Showcases Local Talent
Looking for a spot to showcase your talents?
How about the Bootleg Hill open mic night?
The musical open mic night is back. Happening weekly at Bootleg Hill Honey Meads in downtown Davenport. All are welcome. Hosted by Dan Fennesy and starts at 8 p.m.
Rock Out With Bingo!
It's time to rock out with rock star bingo!
Think you know your music trivia? Time to test your skills!
Think you know your music?
If you know what song contains these lyrics, you would probably love Rock Star Bingo!
"And she's watching him with those eyes,
And she's loving him with that body, I just know it,
Yeah 'n' he's holding her in his arms late, late at night."
What is Rock Star Bingo?
Just like "regular" bingo, but we replaced bingo numbers, like "B16", with parts of songs. If you know the song title (no phones, devices or apps – basically no cheating), then place a bingo chip on that square. Get 5 squares in a row and you're a winner!!
It's the most fun you will ever have playing bingo!
According to the folks involved, here are the deets:
**NEW Start Time of 7pm**
Rock Star Bingo
EVERY Wednesday @ 7pm
The Tangled Wood (
Bettendorf
, IA)
B-I-N-G-O +
Name That Tune +
Sing-a-longs
Rock Star Bingo
FREE To Play
Win FREE drinks!
Music changes EVERY week!
Music from the 50's through music that came out in the last month!
#ThisAintYourGrandmothersBingoNight
Trivia Night Hits Bettendorf
Trivia Night Live is rolling into The Tangled Wood in Bettendorf every Tuesday at 7 p.m.!
It's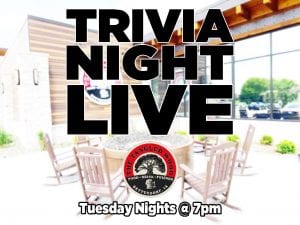 Free To Play, with up to eight people per team playing in various categories.
What is Trivia Night Live?
Trivia Night Live is a live interactive team trivia game played at your favorite restaurants and bars. The game consists of four rounds of questions of increasing difficulty and point values. Categories range from current events, history, geography, science, sports, and more….
Trivia Night Live is free to play, and you can have up to 8 members on a team.
Prizes are awarded for the winner of the 1st half and the overall winners win a $25 gift card for 1st Place, $10 for 2nd Place (cannot be used the same night).
We ask a question, and then play a song. Your team has the duration of that song to turn in your answer. No cell phones. web devices or smart watches can be used, just the useless trivial knowledge contained between your ears.
#LiveFromDavenportItsTriviaNight