Find FUN Things In Illinois And Iowa This Week In The QuadCities.com FUN10!
Looking for some FUN things to do over the next week in Illinois and Iowa, Quad-Cities?
It's Sunday, and QuadCities.com proudly presents Fun10, a list of the top 10 things to do in the Quad Cities this week, and every week!
Every Sunday, we drop a new Fun10, to give you a head start on your week and a heads up on what's going on over the coming seven days. Check out Fun10 every Sunday for the details on ten awesome events happening around town. It's a cool read, and a great way to get started planning your entertainment for the week.
Fun10 — ten ways for you to have fun in the Quad-Cities, this week and every week, running every Sunday, only on your site for fun, free, local entertainment, QuadCities.com!
So what's on the Fun10 for this week? Read on…
Sip And Shop Small!
Sip and Shop Small and Show Your Support for the Village of East Davenport on Saturday, August 20 from 3pm-6pm!
Admission is a $25 donation to The Village of East Davenport Business Association as this event is a fundraiser for The Village of East Davenport Business Association.
Start at one of the wristband/glass tents to make your donation, have your ID checked, receive a commemorative wine glass, and get a wristband. These tents will be located in front of the International Fire Museum, Lagomarcino's, and the Village Theatre.
Visit participating businesses throughout the Village to enjoy a 1 oz. sample of wine. Local, domestic, and imported wines will be offered as well as samples from the local Homebrew community. Multiple bands will be located throughout the area. This is a fun and relaxing wine tasting experience. Bring your friends and join everyone in The Village!
More details can be found here:
https://facebook.com/events/s/village-of-east-davenport-wine/1584523468616228/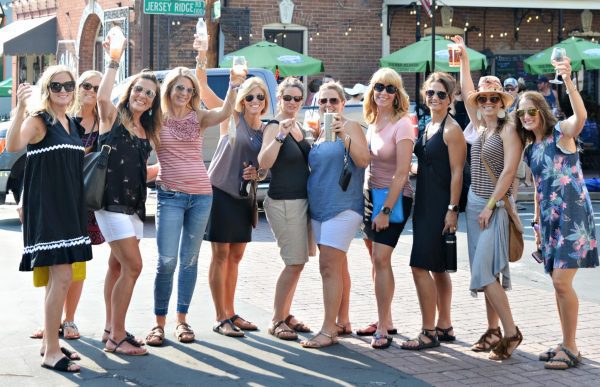 Bill Bell Jazz Festival Rolls In Next Weekend
Polyrhythms 8th Annual Bill Bell Jazz & Heritage Festival will be held August 19-21 in Rock Island and Bettendorf!
Martin Luther King, Jr. Community Center (Outside)
630 Martin Luther King Drive
Rock Island, IL
Rivermont Collegiate
Becherer Hall Auditorium
1821 Sunset Drive
Bettendorf, IA
MUSICAL PERFORMANCE TIMES:
Friday Aug 19 2022 –
Martin Luther King, Jr. Community Center
7-8p
Charlotte Blu
8:30-9:45p
Wes Julien with Club Crib Entertianment
Sat Aug 20 2022 –
Martin Luther King, Jr. Community Center
5:30-6:30p
Saul Lubaroff (alto sax) and Andy Parrott (guitar) Duo
7-8p
The Channel Cats
8:30-9:45p
Piso's Cure
Sun Aug 21 2022 –
Rivermont Collegiate (Inside)
Becherer Hall Auditorium
3:45-4:30p
Manny Lopez (trumpet) & Daniel Leahy (piano) Duo
5-6p
James Culver and Kuchina Jazz 3
feat. Corey Kendrick (piano) and Andy Crawford (bass)
6:30-8p (2 sets)
Ernest Dawkins & the Young Masters
Polyrhythms is excited to host their first Black Authors Forum and Book Fair during the Bill Bell Jazz and Heritage Festival on Friday, August 19, 2022, from 6:00 pm – 7:30 pm Shellie Moore-Guy hosts a Black Author's Forum: with local authors, those returning to the area to present their work and others wanting to speak about their books. Authors will also be vendors selling their books! The event will be at the Martin Luther King Center's Ida Robinson Banquet Room, 630 – Martin Luther King Drive (9th Street) Rock Island. There will be an author's "meet and greet one" from 5:00 pm – 5:45 pm.
Learn more here: JAZZ FEST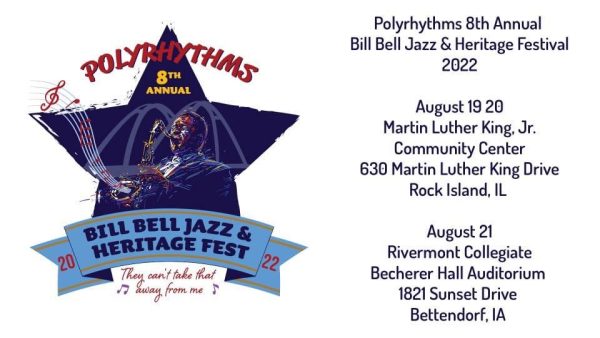 Enjoy Tunes And Blooms Today In Rock Island
Come and enjoy being surrounded by Freddy's flower arrangements specifically inspired by some of his favorite songs from the Great American Songbook at the Tunes & Blooms event on August 14 at The Hauberg Estate in Rock Island!
Freddy will be at the grand piano playing the songs that coordinate with each inspired arrangement. You'll enjoy the afternoon of music and flowers, all while soaking up the magnificent beauty of The Hauberg Mansion.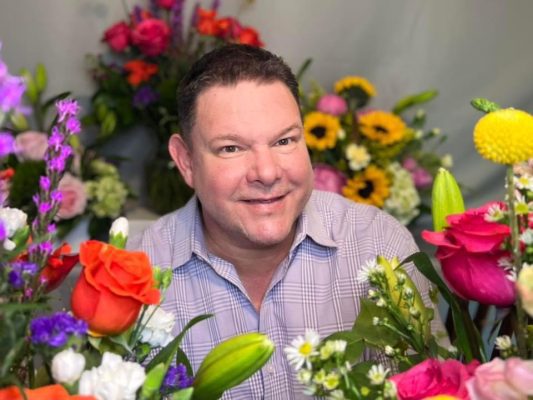 After the program, guests will have the opportunity to purchase one of Freddy's artistic arrangements. It's like an art show, but with flowers and music!
Only $5.00 cover at the door!
Learn more here: TUNES AND BLOOMS
Presented by Freddy Allen and That's Nice! Flowers for Every Occasion
A Made Market Full Of Cool Stuff
Made Market QC is a handmade and vintage market featuring over 100 vendors with trendy boutiques, vintage finds, and the best handmade goods in the Midwest. Shopping, live music, food + drinks, too!
MADE Market
Friday, August 19, 5-8pm
Saturday, August 20, 9-3pm
The River Center
Davenport, Iowa
Find more details here: RIVER CENTER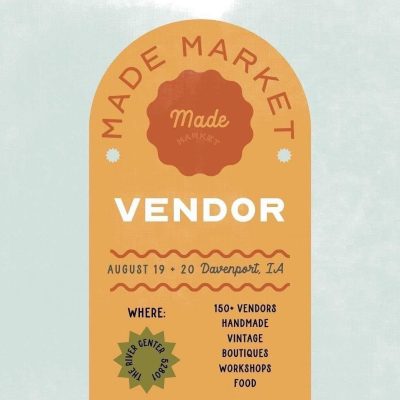 Thursday Night Groove Kicks Off This Week In Rock Island
Thursday Night Groove rocks Schwiebert Park beginning August 18!
The free concert schedule in downtown Rock Island includes:
8/18 Funktastic 5
8/25 Ivan Singh – Sponsored by Mississippi Valley Blues Society
9/1 Wicked Liz & the Bellyswirls
9/8 Crooked Cactus Band
9/15 Soul Storm
9/22 Phyllis and the Sharks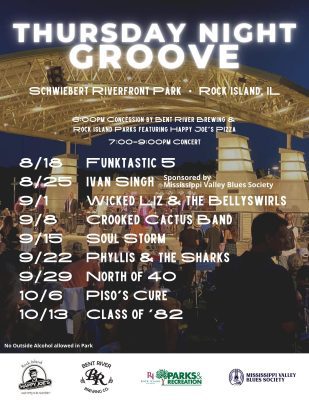 Get The Blues Every Wednesday At Kavanaugh's
The Hilltop is THE neighborhood bar and grill of the Quad Cities. Featuring the best local draft beer selection and great food. It's at 1228 38th St., Rock Island.
And every Wednesday night at 8 p.m. at the Hilltop you can check out some awesome local musicians at the open mic blues jam.
So if you like the blues, head to the Hilltop on Wednesdays!