'The Voice' Of Javier Colon Coming To Augustana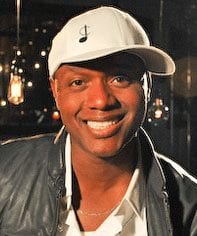 Are you a fan of The Voice? On Friday, December 9, international musician and Voice veteran Javier Colon will be performing at the Brew at 6 p.m. The Brew is the coffee shop and lounge area located on the fourth floor of the Gerber Center (3435 9 1/2 Ave, Rock Island).
Colon has been a contestant on The Voice and won the first season. He has four albums released titled: "Javier," "Left of Center," "Come Through For You," and "Gravity." He also has a Christmas album titled "A Very Acoustic Christmas" that is a digital download.
Prior to that, Colon was lead singer in The Derek Truck's Band. He toured with them for two years before leaving to pursue a solo career, which led to his first two albums.
"His music is the music you'd sit around a campfire and drink coffee to," said Maddie Witt, the organizer of this event.
Experience a relaxing beginning to your weekend while sipping coffee and listening to Javier Colon and his guitar perform at this free event.
You can visit Colon's website at: http://javiercolon.com/ and if you've never heard of Javier Colon, need a reminder of who he is, or want to hear a few of his songs and Voice Performances, follow these links: https://www.youtube.com/watch?v=s_w0AH6rwls (The Voice, Time After Time), https://www.youtube.com/watch?v=EQzWSzbAKPc (Original Song "Gravity"), https://www.youtube.com/channel/UCuZhN5buYlFtGIZE624Pbcg (Javier's Vevo channel.)