Spring Ice Show Skates Into River's Edge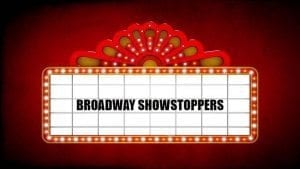 Did watching the Olympic figure skaters leave you wanting more? Then you won't want to miss this one of a kind event right here in the Quad Cities!
The Figure Skating Club of the Quad Cities and the River's Edge Skating Academy present their 2018 Spring Ice Show, "Broadway Showstoppers"! This amazing and exhilarating display of talent will take place at River's Edge Ice Arena (700 W River Drive Davenport) this Sunday Mar 4 at 2 p.m.
Come enjoy this skating celebration with an homage to some of the best Broadway numbers, from productions such as The Lion King, Wicked, Mary Poppins, Into the Woods, Chicago and more!
Admission is paid at the door. Prices are $10 for adults, $5 for students and preschoolers are free.
The Figure Skating Club of the Quad Cities is a member club of U.S. Figure Skating. The FSCQC is dedicated to providing a safe, fun, and supportive environment for skaters of all ages and abilities to achieve their skating goals.
This is one show you won't want to miss!