Find FUN In Illinois And Iowa This Week With The FUN10!
Looking for FUN in Illinois and Iowa this week?
Well, look no further!
Check out the Fun10 for the Quad-Cities of Illinois and Iowa!
Fun10 — ten ways for you to have fun in the Quad-Cities, this week and every week, running every Sunday, only on your site for fun, free, local entertainment, QuadCities.com!
Every Sunday, we drop a new Fun10, to give you a head start on your week and a heads up on what's going on over the coming seven days. Check out Fun10 every Sunday for the details on ten awesome events happening around town. It's a cool read, and a great way to get started planning your entertainment for the week.
So what's on the Fun10 for this week? Read on…
Commodores Coming To Rhythm City Tonight!
The Commodores are playing Davenport's Rhythm City Casino, 7077 Elmore Ave., TONIGHT!
Tickets will be available for general admission online at or at The Market at Rhythm City for $35, $45, $55, $60 and $65 plus applicable online/phone ticketing fee (this fee is waived when tickets are purchased at The Market Gift Shop inside Rhythm City Casino Resort).
Doors open at 7 PM for the 8 PM show. All ages are welcome.
One of the greatest Motown and R&B / funk artists of all time, The Commodores' Walter "Clyde" Orange, James Dean "JD" Nicholas and William "WAK" King have influenced both artists young and old and in all genres with their classic songs. The Commodores brand is bigger than ever as they continue to blaze trails all over the world. Don't miss your chance to feature one of the most successful vocal groups of all time in 2020 and beyond as The Commodores continue to thrill audiences with their Greatest Hits Tour – Live!
In 1968 the group was formed while all the members were in college at Tuskeegee Institute. After being discovered by Berry Gordy, the Commodores went on to sell over 60 million records for Motown. With hits like "Machine Gun" and "Sail On", the Commodores became proven artists. For five decades, the Commodores have remained a force in the music industry. Just like their hit song "Brick House," the Commodores have created a foundation that just won't budge.
The Commodores have maintained their place among the most successful entertainers in the world. Their new careers as entrepreneurs, as well as performers bring the boys from Tuskegee full circle. Bringing the talent and experience of three decades of writing, producing, and performing hit music to a whole new generation of fans, the Commodores are proving once again that their future is as bright as their past.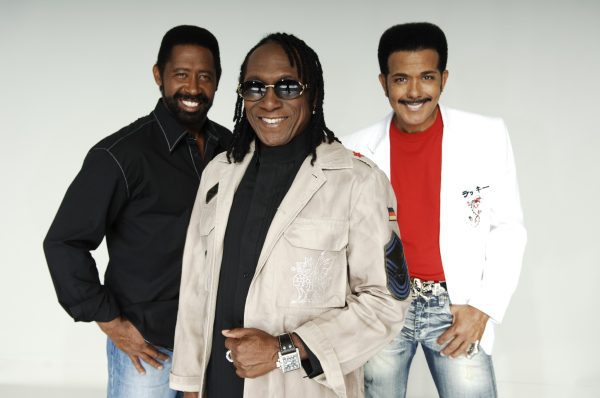 Sean Leary Signing Books TODAY!
Quad-Cities author Sean Leary will be signing copies of his books today from noon to 3 p.m. at The Book Rack, 4764 Elmore Ave., Davenport!
Among Leary's books he'll be signing are The Arimathean, his novel about what if the three wise men were ninja wizards sent to protect Joseph and Mary from being killed by Herod before Jesus' birth, and his award-winning short story collection, Every Number Is Lucky To Someone, which was nominated for an Oprah's Book Club Pick.
For more information, see www.seanleary.com.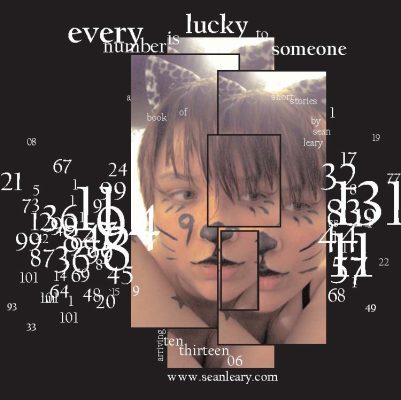 Viva Las Divas Returning To Speakeasy
The Speakeasy, 1828 3rd Ave., Rock Island, is thrilled to welcome back the areas premiere drag show VIVA LA DIVAS on Friday night!
Tickets are only $10 in advance and $12 day of for this two hour show!! You must be 18 or older to attend – no exceptions.
Doors open at 7:00 and VIVA LA DIVAS begins at 8:00 pm
Call 309-786-7733, Ext. 2 to reserve your seats or online at thecirca21speakeasy.com and experience the one and only -VIVA LA DIVAS!!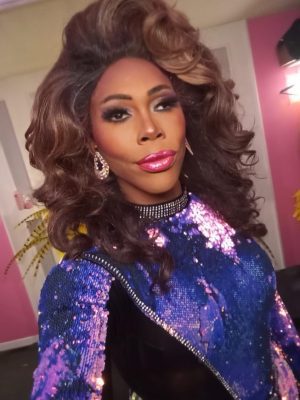 Bald Eagle Days Concludes Today
Join us for Bald Eagle Days Environmental Fair TODAY at QCCA Expo Center, 2621 4th Ave.,
Rock Island
!
Conservation & environmental booths, wildlife conservation programs, food, & fun!
Sunday: 10 a.m. – 5 p.m.
Adults: $6
Kids 6-15: $1
Kids under 6 FREE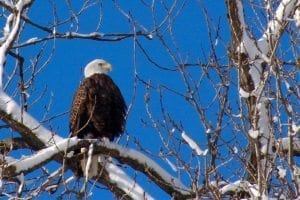 Gilda's Club Holding Night Of Remembrance This Week
Join Gilda's Club Quad-Cities Social Work Intern, Kayla, for a night remembering the members who have died in recent years next Thursday. This is our first remembrance night since the pandemic started, so any member who died in 2020, 2021, and 2022 will be honored and remembered. Come together to make memory jars, and tell stories about the loved ones we are remembering.
This program is being offered in-person at our Davenport Clubhouse. RSVP is required.
Thursday January 12, 2023
6:00 – 7:30 PM
Gilda's Club Quad Cities
Davenport Clubhouse
1351 W. Central Park Ave., Suite 200
Davenport, IA 52804
Registration is required. Anyone impacted by cancer is welcome to attend. RSVP online at http://GCQC.gnosishosting.net/Events/Info/Remembrance_Night_2023.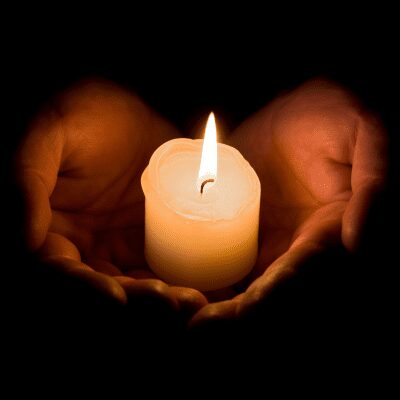 Skate Into Icetravaganza This Week
Icestravaganza returns Jan. 13-15, 2023
Freight House & LeClaire Park, Downtown Davenport
FREE to attend!
Learn more: DOWNTOWN DAVENPORT ICESTRAVAGANZA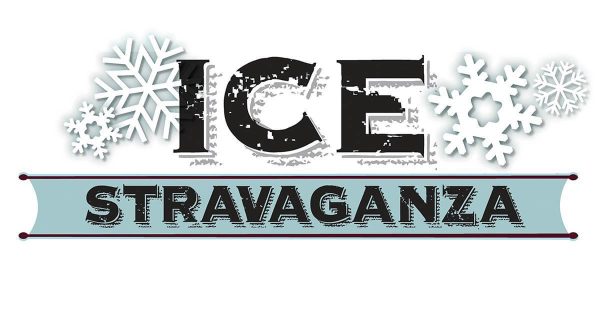 – Family-friendly fun, outdoor winter event
– Beautiful ice carvings (more than 36,000 pounds' worth) on display all three days at the Freight House
– Your favorite monuments carved out of ice and lit up with colorful LED lights
– Viewable on the boardwalk or drive-through sculpture display on Beiderbecke Drive in LeClaire Park
– Sculptures lit each night from dusk to 10 p.m.
Special hotel rates are available at The Current Iowa or Hotel Blackhawk for the weekend by visiting Marriott.com and adding the special code B5421.
Be sure to tag us in your posts! #IcestravaganzaQC #QCThatsWhere
Freight House Farmers market indoor hours
Friday: 5-7:30 p.m.
Saturday: 10 a.m. – 6 p.m.
Sunday: 10 a.m. – 4 p.m.
Presenting Sponsor
Rubberstamps.net
Sponsored by
Travel Iowa
The Family Credit Union
Metronet
MidAmerican Energy
Rhythm City Casino
WHBF, KLJB FOX 18, Me TV
Townsquare Media
Quad-City Times
Front Street Taproom
City of Davenport
One Step, Inc
Hupp Toyota Lift
This is a Downtown Davenport Partnership (DDP) event, an affiliate of the Quad Cities Chamber.
For questions related to Icestravaganza, please contact Jason Gilliland, DDP Director of Events, at jgilliland@quadcitieschamber.com or 563.823.2681
German American Heritage Museum Open House Today
German Heritage Center's annual community open house is Sunday January 8th, 2023. Enjoy free admission to the museum all weekend.
See all of their current exhibits and their historic building!
Current Exhibitions:
*The White Rose: Student Resistance Against Hitler, Munich 1942/43
*Preserving a Dyeing Art: German Blueprint
*The German Immigrant Experience
Plus a temporary exhibition curated by the St. Ambrose University Museum Studies Exhibitions class, featuring items from our own collection.
Learn more here: https://facebook.com/events/s/community-open-house-free-admi/3490340741197854/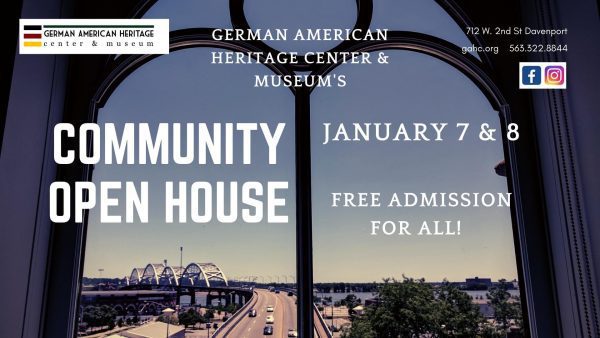 Big Room Back Sunday
Looking for some laughs tonight?
The Big Room Open Mic opens the stage at 7 p.m. tonight at the Village Theatre in the Village of East Davenport.
Come and check out the fun, and if you're so inclined step up on stage for your own material.
See ya there!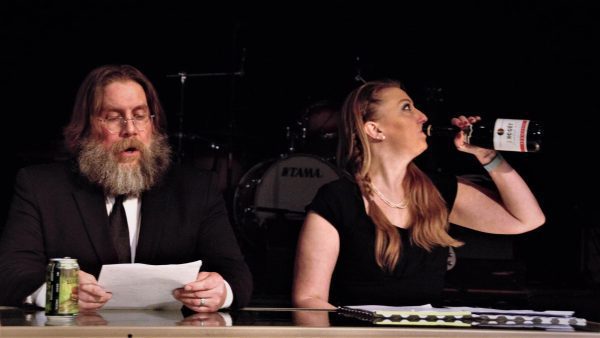 Fish Swap Swimming Into Town
Check out the Quad City Fish Swap at noon Sunday at Golden Leaf Banquet Center, 2902 E. Kimberly, Davenport.
Follow Social Distancing & CDC Guidlines. We will have touch-less hand sanitizer stations throughout the venue. Please DO NOT TOUCH items until purchased. If high risk or experiencing symptoms please stay home.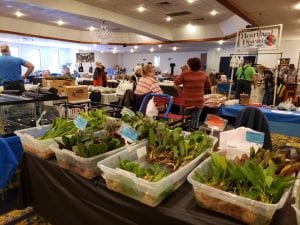 Retail sales event featuring a HUGE selection of live freshwater fish and plants. Plus new & used equipment, supplies and decor. Something for EVERY aquatic hobbyist. Free Admission!
Get The Blues Every Wednesday At Kavanaugh's
The Hilltop is THE neighborhood bar and grill of the Quad Cities. Featuring the best local draft beer selection and great food. It's at 1228 38th St., Rock Island.
And every Wednesday night at 8 p.m. at the Hilltop you can check out some awesome local musicians at the open mic blues jam.
So if you like the blues, head to the Hilltop on Wednesdays!