Chicago Farmer Rocks Iowa's Raccoon Motel TONIGHT!
CHICAGO FARMER w/KEVIN GALLOWAY of UNCLE LUCIUS will hit the Raccoon Motel stage on Thursday, October 13 at 7:00pm!
The son of a small town farming community, Cody Diekhoff logged plenty of highway and stage time under the name Chicago Farmer before settling in the city in 2003. Profoundly inspired by fellow midwesterner John Prine, he's a working-class folk musician to his core. His small town roots, tilled with city streets mentality, are turning heads North and South of I-80.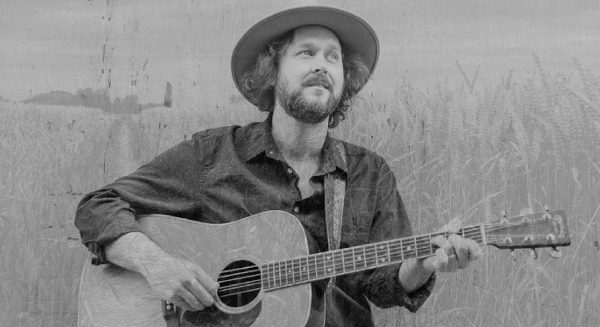 "I love the energy, music, and creativity of Chicago, but at the same time, the roots and hard work of my small town," he shares. Growing up in Delavan, Illinois, with a population less than 2,000, Diekhoff's grandparents were farmers, and their values have always provided the baseline of his songs.
He writes music for "the kind of people that come to my shows. Whether in Chicago or Delavan, everyone has a story, and everyone puts in a long day and works hard the same way," he says. "My generation may have been labeled as slackers, but I don't know anyone who doesn't work hard – many people I know put in 50-60 hours a week and 12 hour days. That's what keeps me playing. I don't like anyone to be left out; my music is for everyone in big and very small towns."
He listened to punk rock and grunge as a kid before discovering a friend's dad playing Hank Williams, and it was a revelation. Prine and Guthrie quickly followed. The name Chicago Farmer was originally for a band, but the utilitarian life of driving alone from bar to bar, city to city – to make a direct connection to his audience and listener, took a deeper hold.
LISTEN to Chicago Farmer
LISTEN to Kevin Galloway
LISTEN to DICKIE
Doors open at 6pm and no one under 21 will be permitted.
Learn more here: CHICAGO FARMER