Beer Battle, Michelle Zauner, Big Laughs And More In The Iowa And Illinois FUN10
It's Sunday, and QuadCities.com proudly presents Fun10, a list of the top 10 things to do in the Quad Cities this week, and every week!
Every Sunday, we drop a new Fun10, to give you a head start on your week and a heads up on what's going on over the coming seven days. Check out Fun10 every Sunday for the details on ten awesome events happening around town. It's a cool read, and a great way to get started planning your entertainment for the week.
FUN10 — ten ways for you to have fun in the Quad-Cities, this week and every week, running every Sunday, only on your site for fun, free, local entertainment, QuadCities.com!
So what's on the Fun10 for this week? Read on…
'Beauty And The Beast' Hits Stage At Circa
Circa '21 Dinner Playhouse in downtown
Rock Island
is thrilled to present Beauty And The Beast! Circa '21 is a professional dinner theater employing the finest actors, directors and designers from across the country!
Step into the enchanted world of Broadway's modern classic, Disney's Beauty and the Beast, an international sensation that played a remarkable 13-year run on Broadway, was nominated for nine Tony Awards, including Best Musical, and has been produced in 37 countries worldwide.
The classic story tells of Belle, a young woman in a provincial town, and the Beast, who is really a young prince trapped under the spell of an enchantress. If the Beast can learn to love and be loved, the curse will end and he will be transformed into his former self. But time is running out. If the Beast does not learn his lesson soon, he and his household will be doomed for all eternity.
​Filled with amazing music, spectacular costumes and dazzling sets, this "tale as old as time" offers family theatre at its best.
Your ticket to Beauty And The Beast also includes our delicious plated meal and our popular Bootlegger preshow!
Tickets are $58.55 per person for dinner and show. We offer discounts for those 60 and older and 18 and under. The theater does not permit children under the age of 4 due to the length of the evening.
Seats may be reserved by calling 309-786-7733, extension 2. Fore more information go to
circa21.com.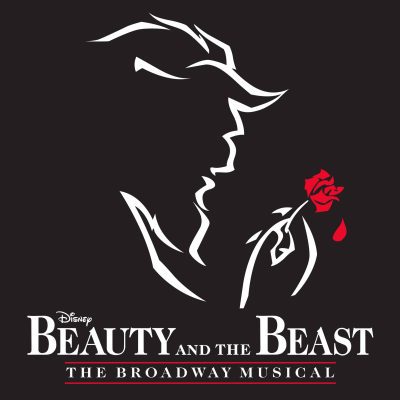 Laugh Hard At Rock Island's Speakeasy
The Speakeasy Laugh Hard Comedy Show is back on May 20!
Doors open at 7:00 and the show starts at 8:00. Tickets are only $3.00 for this show!
This is a great stand up comedy show featuring many hilarious comedians from across the area! Reserve your tickets in advance to make sure you get in for the show! Your show emcee will be local comedian, Mike Andrales!
This is a fun, inexpensive night out with friends! We do have selected food items available and a full bar!
No charge for comedians who are participating in the show. Those attending must be 18 or older

Beer Battle Bulging In
The Quad Cities Beer Battle hits the Mississippi Saturday, May 21!
The Quad Cities Beer Battle on the Belle is a craft beer fest on neutral waters to determine the best brewery in the area. Guests will cruise up and down the Mississippi River sampling beers and listening to music.
You'll receive a "passport" to sample numerous different beers.  While enjoying these craft beers you'll be treated to a cruise on the Mississippi River on the Celebration Belle.
Plus, with all that beer, you will get you a slice of pizza and the "entertainment" of all your favorite Townsquare Media personalities and their rocking playlists.
Tickets are on sale HERE and are only $25.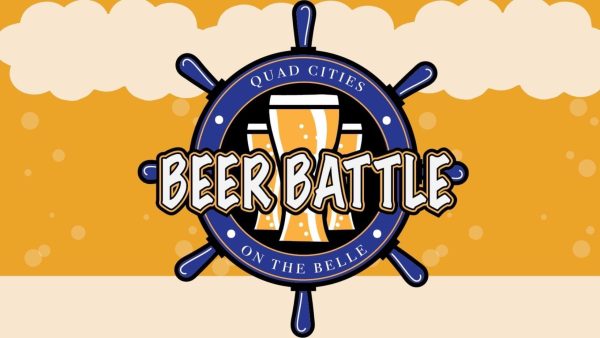 Conversation With Michelle Zauner Coming Up
Musician and author Michelle Zauner discusses her music career and her beloved bestseller Crying in H Mart on May 18 in Colona, Illinois.
Her memoir about growing up Korean American, losing her mother, and forging her own identity was a New York Times notable book of the year. Best known as a singer and guitarist who creates indie pop under the name Japanese Breakfast, Grammy Award-nominated Zauner has won acclaim from major music outlets around the world. In conversation with Jessica Hopper, Chicago-based music critic, producer, and author.
Zoom Event Attendee Registration Link:
https://bit.ly/May18_MichelleZauner
This event is made possible by Illinois Libraries Present, a statewide collaboration among public libraries offering high-quality events. Funded in part by a grant awarded by the Illinois State Library, a Department of the Office of Secretary of State, using funds provided by the U.S. Institute of Museum and Library Services, under the provisions of the Library Services and Technology Act (LSTA).
Learn more here: https://facebook.com/events/s/an-evening-with-michelle-zaune/1423573428101720/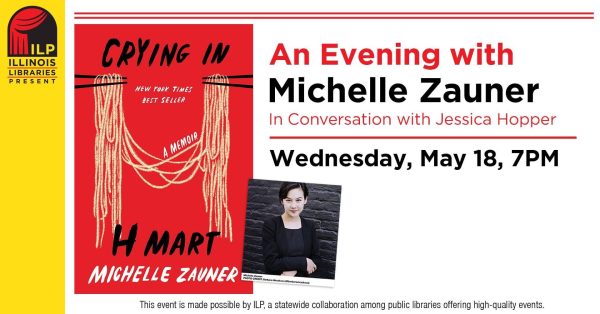 Grant Program At Davenport Library
The Davenport Public Library to host a program on Ulysses S. Grant on May 17th |Eastern |Virtual at 6:30pm.
Ulysses S. Grant comes to life in this informative, humorous, and touching portrayal. Meet the victorious General whose strategy and tenacity won the Civil War, the President who struggled to rebuild his country after the war, and the husband and father whose final efforts were devoted to the financial support of his wife and family.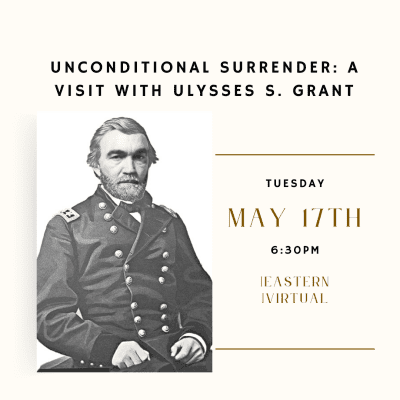 This program is free and open to the public. This program is best suited for adults.
Those wishing to attend the event may participate in the event in-person or virtually. In-person registrants will attend the event at the Eastern library branch, 6000 Eastern Ave. Virtual registrants will receive an email with the Zoom Meeting Link and Meeting ID. Registration is required.
To register, visit https://davenportlibrary.libcal.com/event/8685002.
Bootleg Hill Open Mic Every Thursday
Looking for a spot to showcase your talents?
How about the Bootleg Hill open mic night?
The musical open mic night is back. Happening weekly at Bootleg Hill Honey Meads in downtown Davenport. All are welcome. Hosted by Dan Fennesy and starts at 8 p.m.
Get Fit Every Sunday On The Skybridge
Get Fit on the Davenport Sky Bridge!
Free fitness every Sunday at 9am. Beat those winter blues, keep those cold muscles active and share a smile or a high 5 with some great people! There is about 50 mins tonwalk, jog run, climb stairs, shake your hips with Zumba and so much more! Positive quotes are hung throughout the course that you go at your own pace at. At the end we draw for prizes thanks to local businesses donating ever week! Wear layers it gets warm inside, water available, and a great playlist!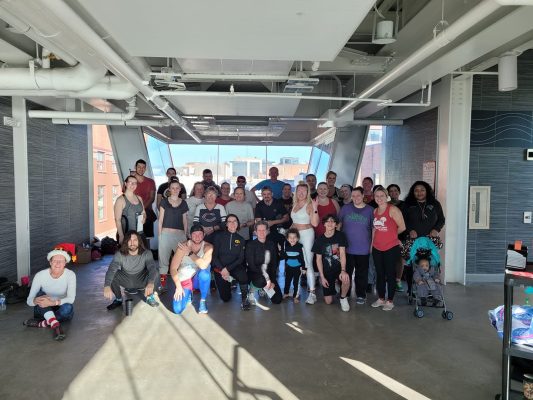 Rock With Rock Star Bingo
Rock Star Bingo
EVERY Wednesday Night @ 7pm
The Tangled Wood (
Bettendorf
, IA)
B-I-N-G-O +
Name That Tune +
Sing-a-longsRock Star Bingo
FREE To Play
Win FREE drinks!
ALL AGES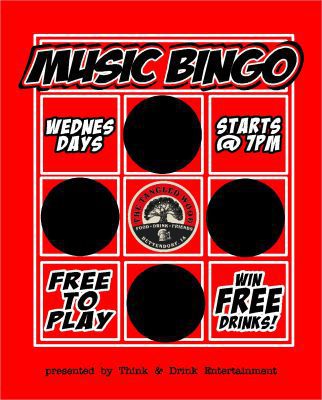 Think you know your music?
If you know what song contains these lyrics, you would probably love Rock Star Bingo!
"And she's watching him with those eyes,
And she's loving him with that body, I just know it,
Yeah 'n' he's holding her in his arms late, late at night."
What is Rock Star Bingo?
Just like "regular" bingo, but we replaced bingo numbers, like "B16", with parts of songs. If you know the song title (no phones, devices or apps – basically no cheating), then place a bingo chip on that square. Get 5 squares in a row and you're a winner!!
It's the most fun you will ever have playing bingo!
Listen To Subatlantic Play Live
Bettendorf Public Library's Brown Bag Lunch concert will feature local band, Subatlantic. The virtual performance will run throughout the entirety of May and be accessible for viewing on the Bettendorf Public Library's YouTube channel. A direct link to the event will also be available on the Library's website at http://events.bettendorflibrary.com/event/6348899. No registration is required to view the Brown Bag Lunch series, which is free thanks to the support of the Friends of the Bettendorf Public Library.
Based in the Quad Cities, Subatlantic is an indie rock band that uses textures in their music in order to create a unique sound. The four-musician group performs with an array of instruments from guitar and bass to cello, keyboards, and accordion. The Bettendorf Public Library's Brown Bag Lunch series offers a monthly concert perfect to view over a lunch hour. More information about this offering and other library events can be found at http://www.bettendorflibrary.com or by calling 563-344-4179.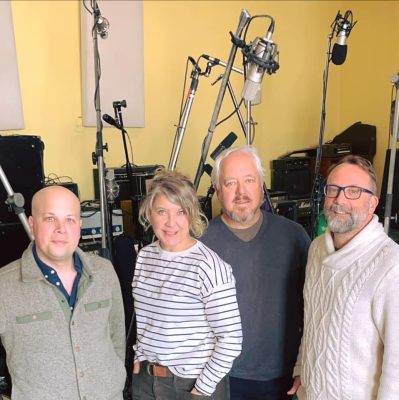 ABOUT the Bettendorf Public Library Information Center: Located at 2950 Learning Campus Drive, Bettendorf, Iowa 52722, the Library's mission is "Committed to providing access to information and ideas for all." For more information, visit www.bettendorflibrary.com or call 563-344-4175.
ABOUT the Friends of the Bettendorf Public Library: The Friends are members of a nonprofit organization dedicated to supporting and promoting the Bettendorf Public Library. More information about the Friends can be found by visiting www.bettendorflibrary.com/contribute/friends.
Looking For Big Laughs?
Looking for some laughs Sunday night?
The Big Room Open Mic opens the stage at 7 p.m. Sunday at the Village Theatre in the Village of East Davenport.
Come and check out the fun, and if you're so inclined step up on stage for your own material.
See ya there!