Rock Island's David Sebben's Mississippi River Photo Chosen For New Postage Stamp
Rock Island's David Sebben will have one of his gorgeous photos shared throughout the United States in 2022 — on a postage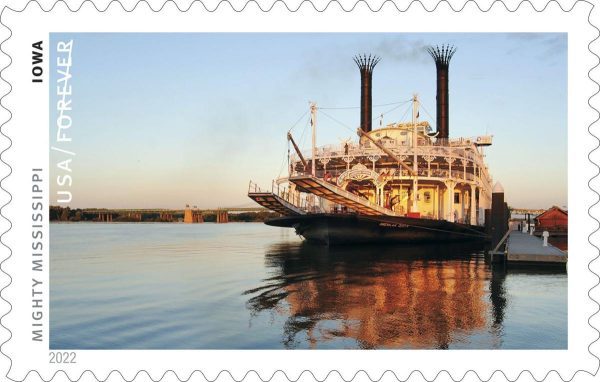 stamp.
Sebben is one of a series of artists who have had their works chosen to grace the face of a new series of stamps based on the river and surrounding environs. Each state touching the river will be honored among the collection, with a photo representing the scenery of that state along the river.
Sebben took the photo, along with several others, in 2015, and like many of his photos, he shared it on social media and the photo site Flickr.
The USPS, scanning Flickr looking for potential pics for stamps, spotted it, liked it, and contacted Sebben. He quickly agreed to let them use the photo for a stamp.
His pic was selected, along with several others, celebrating the beauty of the river and the area.
Sebben posted the following in the Mississippi River Photos page on Facebook:
Exciting news for a change. I was contacted by a representative of the USPS about using a photo of the American Queen that I shot 5 years ago for a project of theirs. Maybe a new stamp??
Maybe? Yup.
Congratulations to a great local artist on an amazing achievement!